What was Washington, D.C. like in the 1950s? Take a look at our great posts with stories, people, photos, and history about the District from the fifties.
Truman Reconstruction of the White House between 1949 and 1952. See exterior photos of the renovation project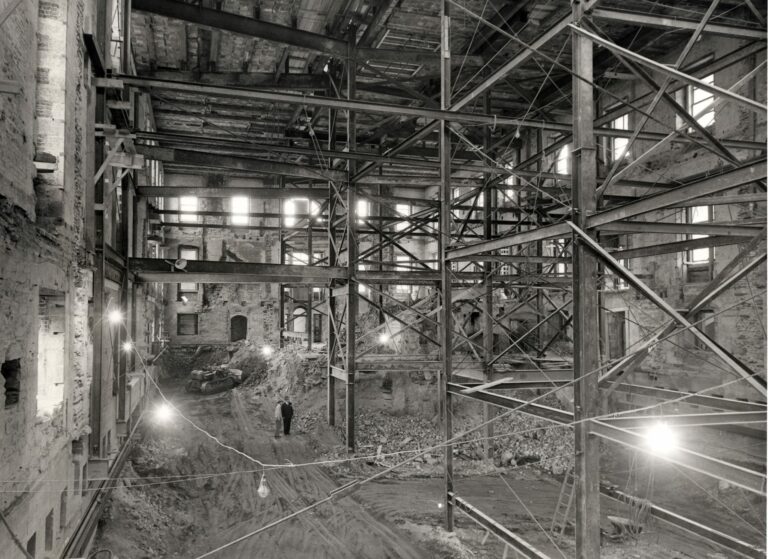 Truman Reconstruction of the White House between 1949 and 1952. See interior photos of the renovation project
Ugh, these are always so sad to see. So much of D.C. was destroyed in the 1950s in the name of progress.
Check out this advertisement from 1950. This was printed in The Washington Post. Does anyone recognize this home? UPDATE: We quickly received a Tweet from @daddylive9 pointing out that the farm still stands today at the intersection...
We had no idea, but the alternate, and strongly pushed location for the Central Intelligence Agency's new headquarters was the Winkler Tract in Alexandria, just off of Shirley Highway. Here's an article that we dug up...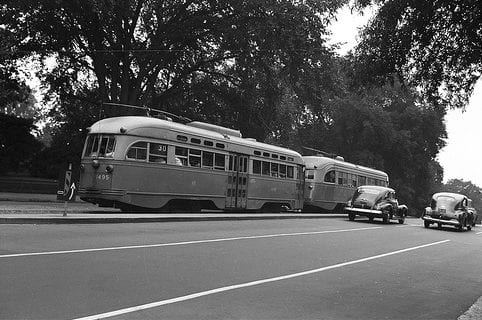 Do you think it's expensive to live in the District today? Our population is just hovering around 600,000. Back in the 1950s, we were over 800,000! And, that was with far fewer apartment buildings. GoDCer Jamie...
CIA headquarters are in Langley, Virginia and have been since 1961 when President Kennedy dedicated the new building.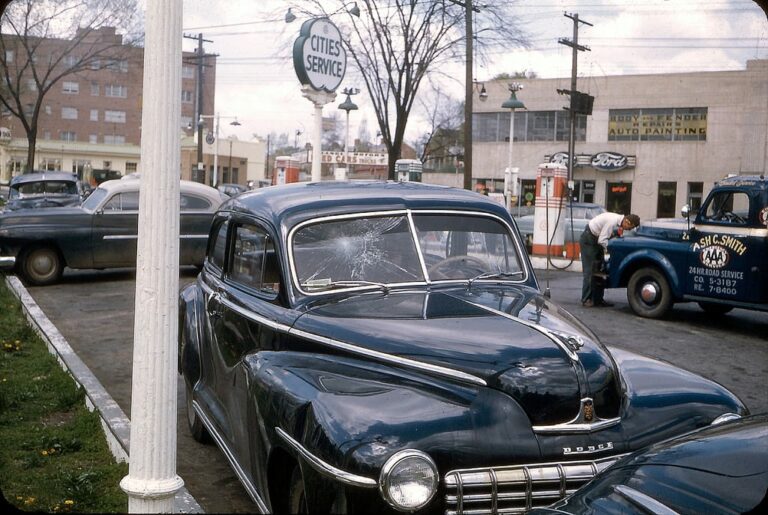 We came across these beautiful photographs on Flickr and had to share them with GoDCers. It appears to be an old car getting in need of some repairs after an accident. The vehicle appears to be...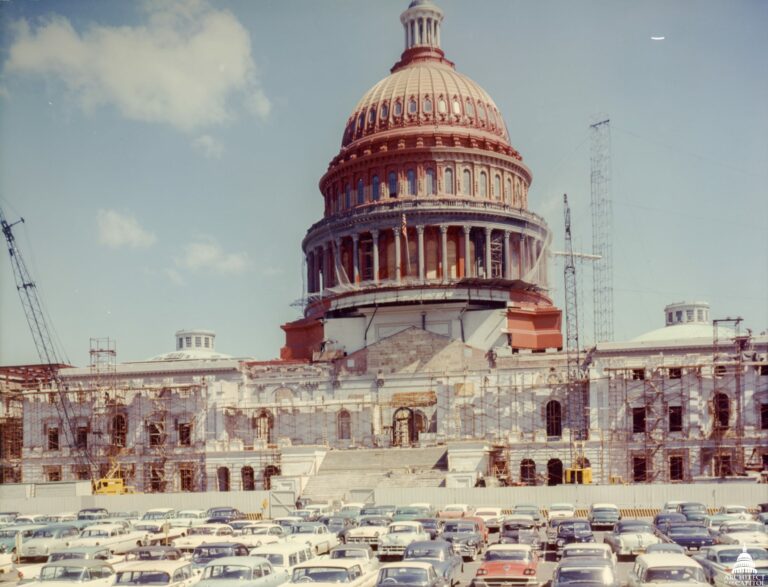 Remember the red Capitol Dome that we posted some time ago? Here's another great view of it. Source: Architect of the Capitol Below is the caption from their Flickr feed. In late 1959 through 1960, the...
Here's a pretty cool set of photos from January 20th, 1953. Source: Opie Radio