Adams Morgan, the neighborhood formerly known as Washington Heights, is a residential and commercial neighborhood in Washington, D.C. Its epicenter is at 18th St. and Columbia Rd. NW.
Adams Morgan didn't exist in 1888. Back then it was called Washington Heights as many of the other uptown destinations began their lives similarly: Cleveland Heights, Friendship Heights, Massachusetts Avenue Heights. If you're curious to know...
If you go to Adams Morgan on a regular basis, you should probably know at least the basic history of the neighborhood, which is actually the combination of several older Washington neighborhoods: Kalorama Triangle, Lanier Heights,...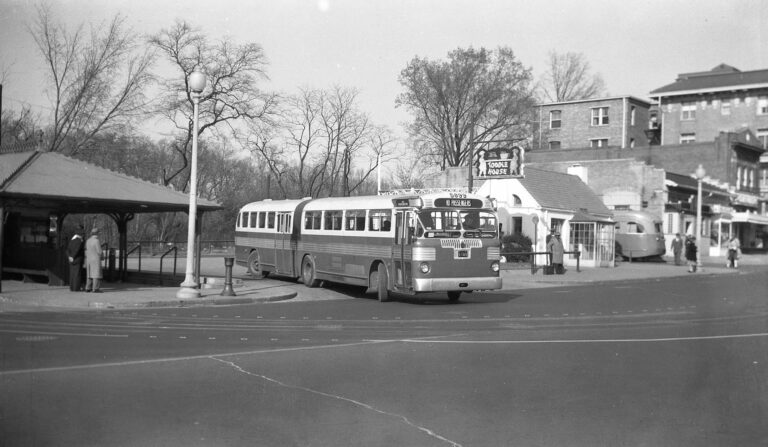 Check this out. It looks as it does today, minus the Toddle House in the background which is now Mama Ayesha's. Source: Flickr user rockcreek

These prohibition stories are always great. This one is from a raid that happened on August 3rd, 1928 at 2106 18th St. NW in Adams Morgan. Today, the building is the home of Casa Oaxaca. Below...
This is a guest post by Angela Harrison Eng Winter storms like hurricanes are regularly named every year. This naming practice, however, was not always the norm. One snowstorm that hit DC in 1922 was named...
Do you recognize this part of Rock Creek Park? If I'm not mistaken, it's near the entrance to the National Zoo on Rock Creek Parkway. Source: Dig DC
Difficult to believe this … really difficult, but back in 1892, what is now Adams Morgan, was very rural. Less jumbo slices, more trees. You probably can't even recognize this, with no 18th St. and 16th...

Imagine living blocks from Adams Morgan's 18th Street, owning a home that cost just $8,500. If you were around in 1904, a home on Mintwood Place could have been yours. Even taking into consideration inflation, you'd...
How would you like an apartment for $37.50 per month? You could do that back in 1908, like this ad in the Washington Post listed on April 9th. Oh, and the original name for Adams Morgan...
This is a great old ad from The Evening Star on December 13th, 1902. It shows a bunch of homes on Kalorama Rd., in what we now call Adams Morgan, then called Washington Heights.