This photo is an aerial view of the Navy Yard just a couple of months before President Kennedy was assassinated. Source: National Museum of the U.S. Navy Here's another one from the 1970s. Source: National Museum...
Here's a short article that we came across in The Washington Post from March 14th, 1905. The residence of Harold Dougherty, and employe of the Congressional Library, at Cedar Hill, Anacostia, the former home of the late...
We posted a cool old rural map of Tenleytown a short while back. Here's a map from the same group, showing Anacostia back in 1892. Source: Library of Congress
Know any sober gardeners in the area? If so, in 1857, the could have earned $200 per year, with room and board. Good Hope Hill is an area in, what is today, Anacostia. It was later...
Do you know where Butler Heights is (was)? There's a tiny Butler St. SE today, very close to Frederick Douglass' old home. This is an advertisement that we found in the Washington Herald from May 13th,...
This is a great image that we dug up in the Library of Congress archives. The photo is from around 1918. It's the old Anacostia Bank, which is still standing. Source: Library of Congress Now check...
Well, this was a hopefully step to revitalize Anacostia, but the most recent owner made a couple bad decisions. Here is the building as it looked around 1919 as Bury's drug store. And below is the...
Here is a great series of photographs, showing Washington in the 1960s, as viewed from the east.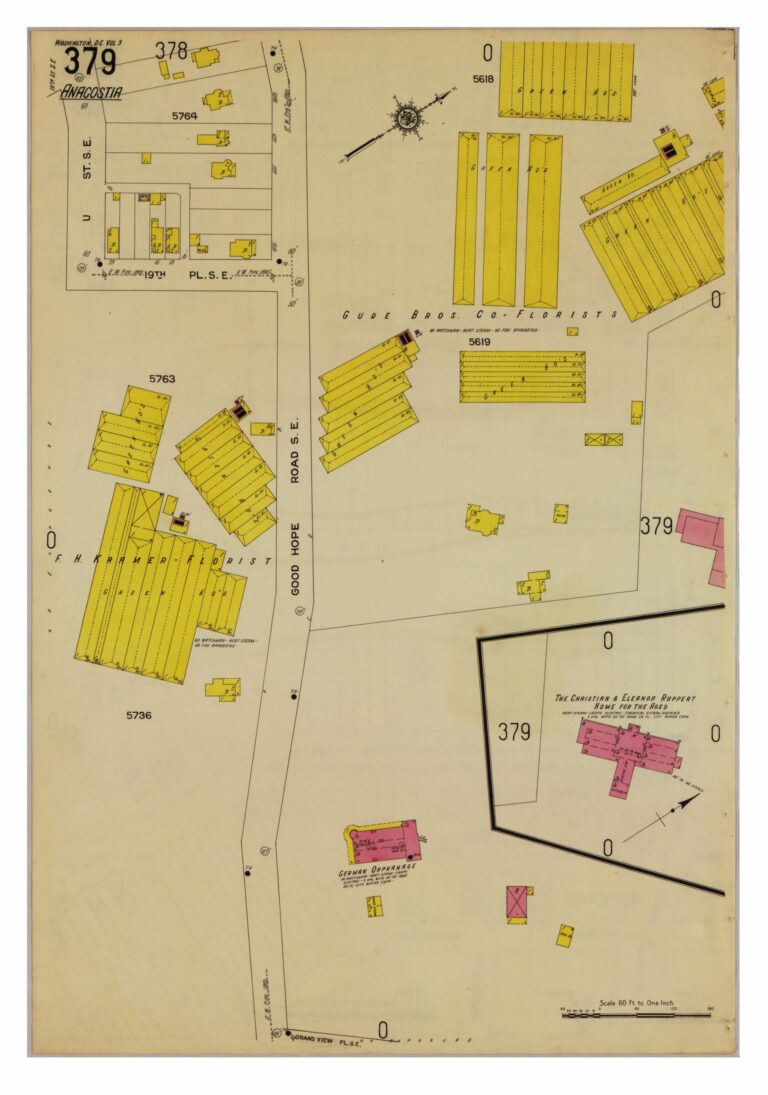 Take a look at how different Good Hope Road in Anacostia looked in 1916. And below is the Google Map of the same area, with a pin marking the intersection of Good Hope Road and 19th...
Take a look at this Baist map of Anacostia in 1907.