This photograph was taken in April 1865, which would have been right around the time of President Lincoln's assassination. You can see the unpaved roads of Maine Ave, SW. There are buildings in the foreground with the Capitol Building just visible in the background.
The Capitol Dome is nearly complete in the photo below. When Lincoln first took office, the Dome was under construction, at this point there were only small changes to be made before completion.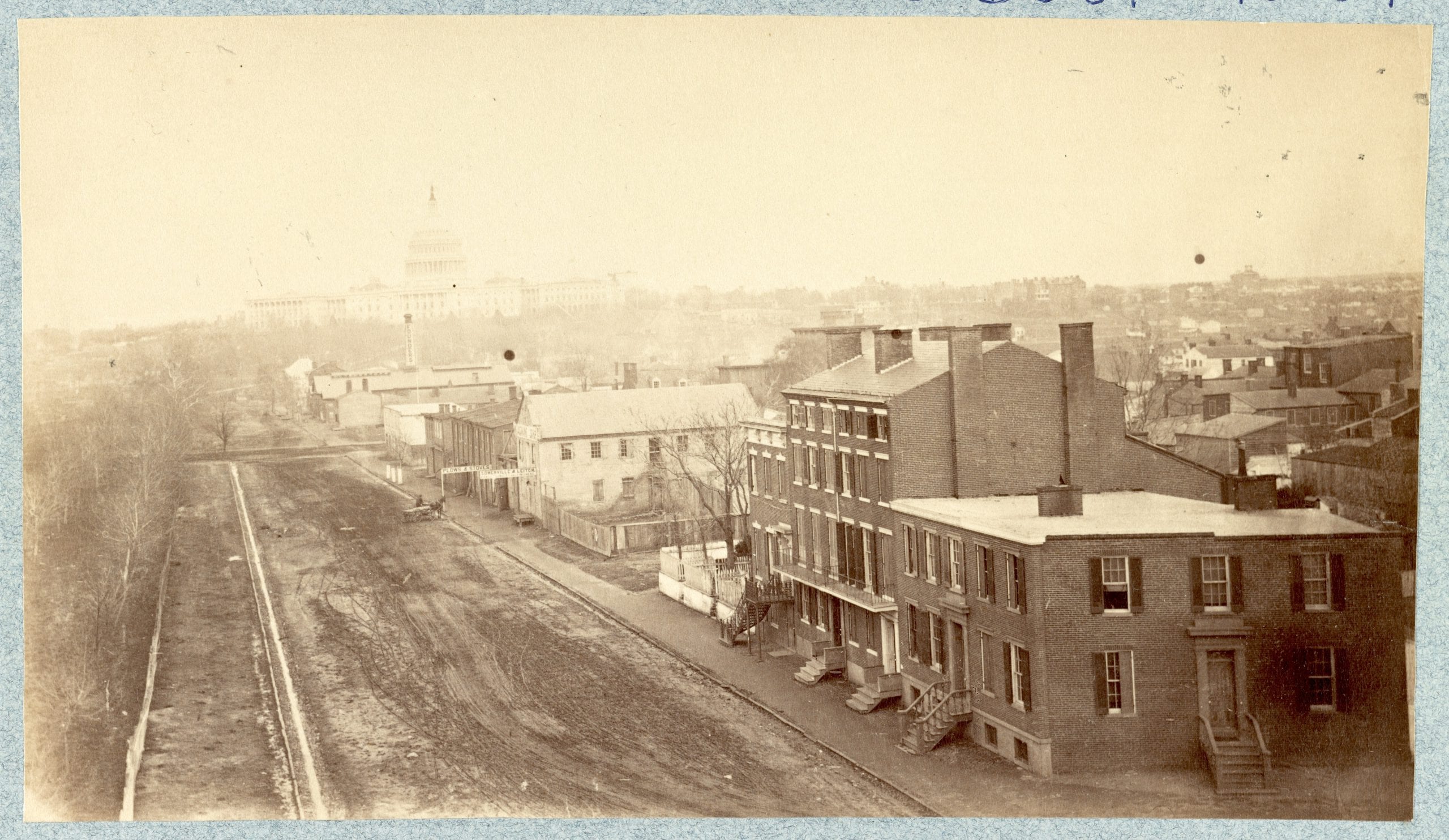 The view is quite different from today's view. In a similar location, via Google Street View, the streets are obviously paved and the buildings have changed. You'd have to get really high up to see the Capitol Building now.