Stories about famous people and places in Washington, D.C.
This cool old photo shows the magazine rack at National Airport back the year it opened, in 1941. This is the terminal waiting area. Take a look at a few more old photos of National Airport,...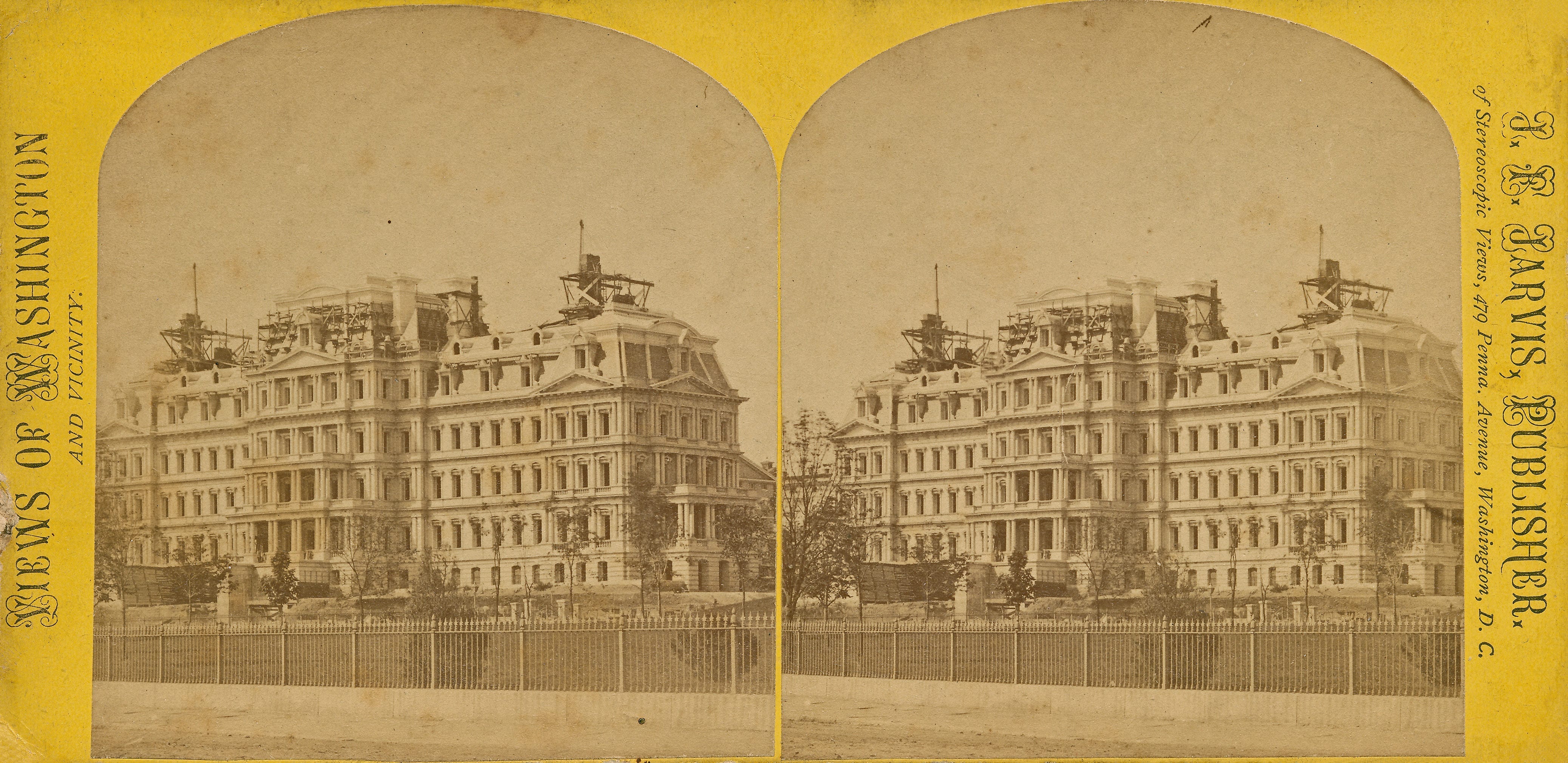 Check this out … what a fascinating old stereographic photo of the Old Executive Office Building, then known as the State, War, and Navy Building, adjacent to the White House. John DeFerrari posted a great history...
Here's another lovely old photo showing the Willard Hotel way back in 1907.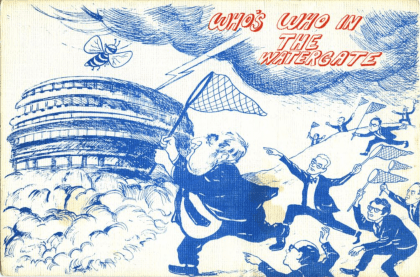 Remember the names of those involved in the Watergate scandal? In August 1974, Richard Nixon resigned before being impeached.
This is the lovely old Post Office Pavilion, which now stands as the Trump Hotel, though potentially being sold.
Charles Glover was a prominent banker and philanthropist in Washington between the 1880s and his death in 1936. He was the President of Riggs Bank, a huge backer of the City Beautiful movement , and opened...
Here's a rare one. You're looking at then-governor Clinton of Arkansas, and Georgetown graduate, delivering the commencement speech at Georgetown for the graduating class of 1980. Any of you readers graduate with that class?
Here is the lovely Old Post Office Pavilion, currently the Trump Hotel on Pennsylvania Ave.
This great old photo shows the Arts and Industries Building on the Mall under construction in 1879. And below we found an interesting 1878 rendering of what the building should look like. And finally, here's a...
What a lovely old photo of the Smithsonian Castle in 1856. Click on it for incredible details.