When you ask a jet-setting traveler in the Washington D.C. metro area "when was Dulles Airport built?", many might give you a blank stare or say "who cares?" However, beneath the expansive concrete, a rich history of visionary aspirations and relentless diligence awaits discovery.
Come along as we stroll down memory lane and unearth the fascinating tale of how and why Dulles Airport came to be.
The Origins of Dulles and How the Airport Got Built
Our story begins in the 1950s, an era marked by rapid geopolitical realignments and technological advancements. As the dust settled from World War II's ravages, both diplomats and businesses were looking to reestablish global connections. Air travel quickly emerged as the preferred mode of transport.
But Washington's existing airport infrastructure was woefully inadequate to meet the needs of a capital city. Both Washington National Airport (later Reagan) and Baltimore's Friendship Airport (now Thurgood Marshall) were operating at maximum capacity. It became increasingly evident that a new international airport was needed to bolster D.C.'s global aviation capabilities.
Heeding this call for an infrastructure overhaul, Congress approved the construction of a new air terminal in 1958. President Dwight D. Eisenhower gave his assent the same year, setting the wheels in motion to ultimate get Dulles Airport built and down the multi-generational path to the global gateway that Washington Dulles International Airport is today.
Why Dulles? The Significance Behind the Name
The Dulles name carries immense gravitas in American politics. John Foster Dulles served as Secretary of State under the Eisenhower administration from 1953 to 1959. Along with his brother, Allen Dulles, who headed the CIA, John Dulles significantly shaped America's foreign policy during the early Cold War period.
By bestowing Dulles' name to the new airport, Eisenhower intended to honor his late Secretary of State's legacy. It also communicated a bold vision to establish D.C. as a focal point of international diplomacy and commerce.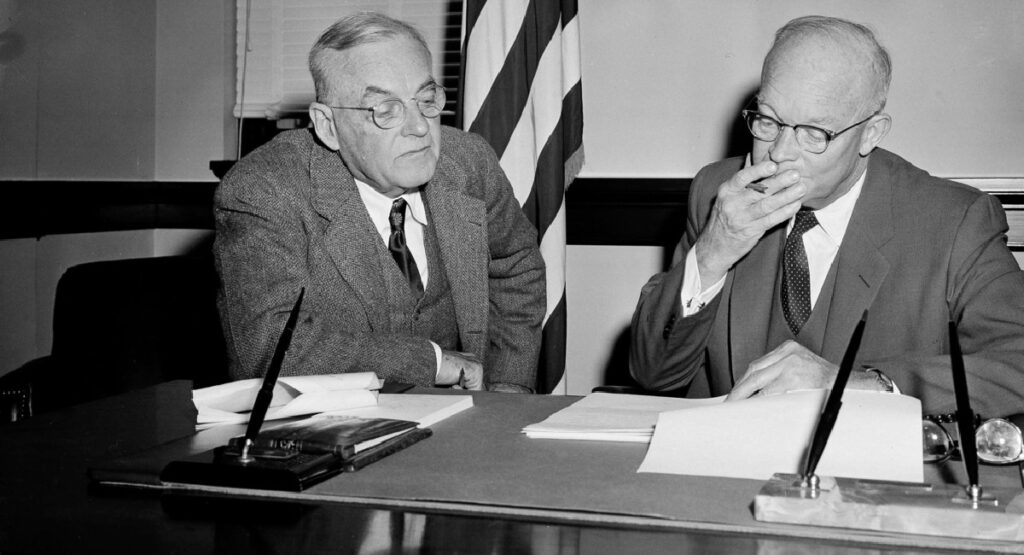 The Prime Location: Chantilly, Virginia
The Federal Aviation Agency extensively evaluated potential locations for the massive infrastructure project and chose a 10,000-acre site near Chantilly, Virginia, about 25 miles outside downtown D.C.
The Dulles site stood out for several reasons. It offered ample room for future expansions to handle growing air traffic. The landscape was flat and easy for heavy construction equipment to access. Most importantly, the noise from jet airliners wouldn't bother nearby residents, given that population density was rather low in the rural community.
When planning began in 1959, surrounding areas like Chantilly, Sterling, Herndon, and Reston were sleepy communities. But Dulles Airport acted as a catalyst that drove rapid development in these Northern Virginia suburbs over the ensuing decades.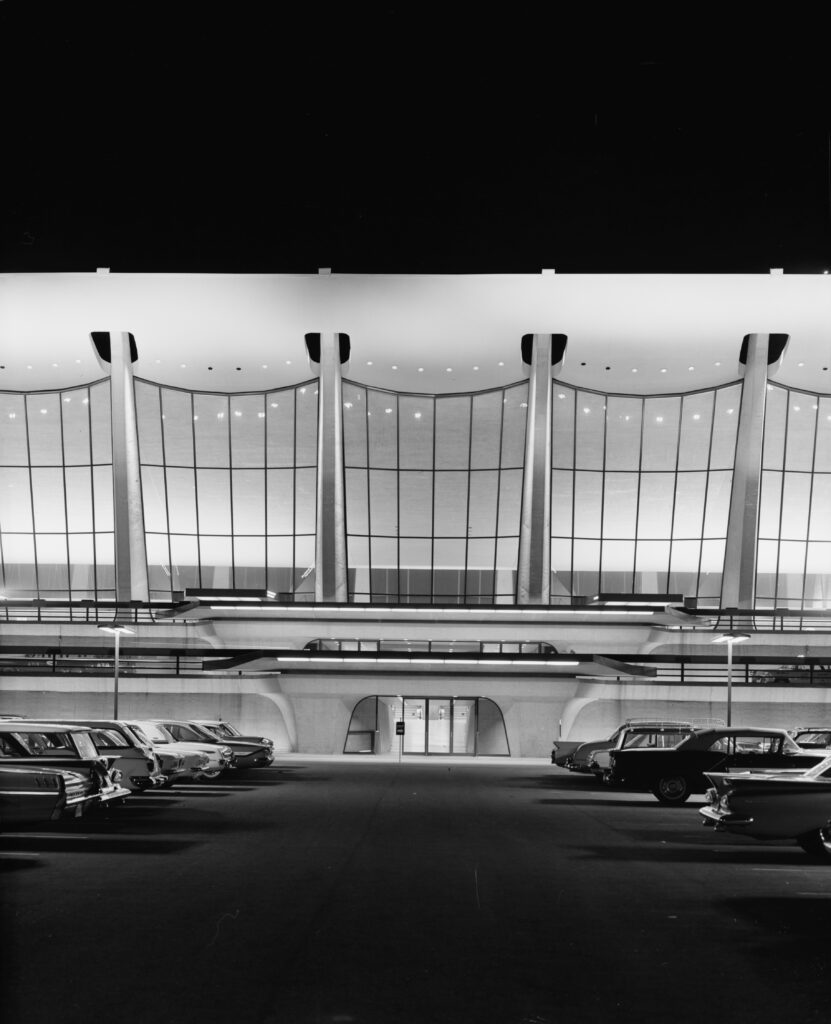 From Rural Crossroads to International Gateway: The Story of Willard
While Dulles Airport is now known globally, its site was once home to the small rural village of Willard at the crossroads of western Fairfax and eastern Loudoun counties. Willard flourished in the early 20th century as a trading post and center of community life, especially for African American residents.
The one-room Willard Schoolhouse educated local black children until schools integrated in the late 1940s. Just down the road stood Shiloh Primitive Baptist Church, the heart of Willard's African American community. Its longtime pastor, Elder James Bailey, led services for over 50 years starting in 1901.
When the federal government chose Willard as the site for Dulles Airport in the late 1950s, it brought abrupt change for local residents. The government purchased and demolished over 300 homes and buildings, relocating the church and school. Many families received just $500 per acre in compensation.
Longtime resident Charles Waddell recalled his brother's rural mail route passing right through the Willard area that later became the airport's runways. While Dulles ushered in progress, Waddell noted that the county was left paying for the resulting population boom.
Eero Saarinen: The Architectural Visionary Behind the Iconic Design
Once the location was finalized, it was time to design an architecturally stunning terminal that would make a bold statement about D.C.'s global aspirations. The commission went to Eero Saarinen, known for his futuristic building designs including the Gateway Arch in St. Louis.
Saarinen pioneered the mobile lounge system to shuttle passengers seamlessly from the iconic main terminal directly to their plane. This innovation enhanced convenience and reshaped the airport experience.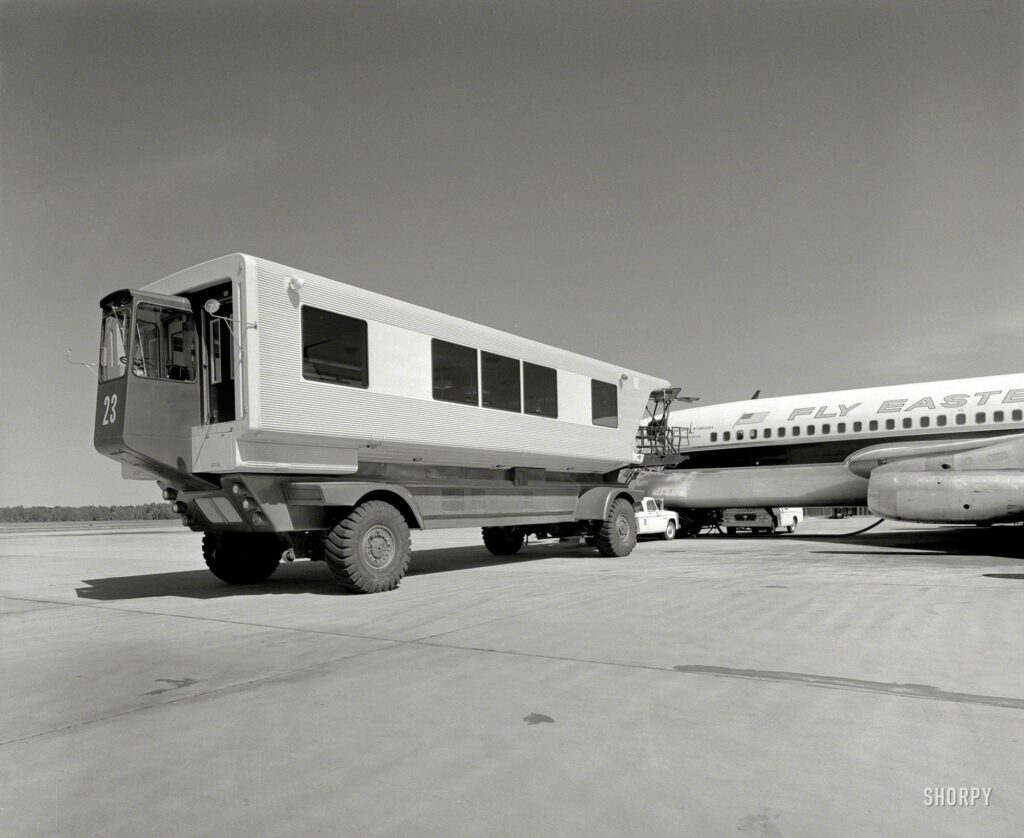 He also conceived the structure's breathtaking swooping roof, which mirrors the wings of a soaring bird. This design cleverly symbolized the very spirit of aviation and still captivates travelers today. With its graceful concrete arches, Dulles Airport became an architectural wonder as well as a functional transit hub.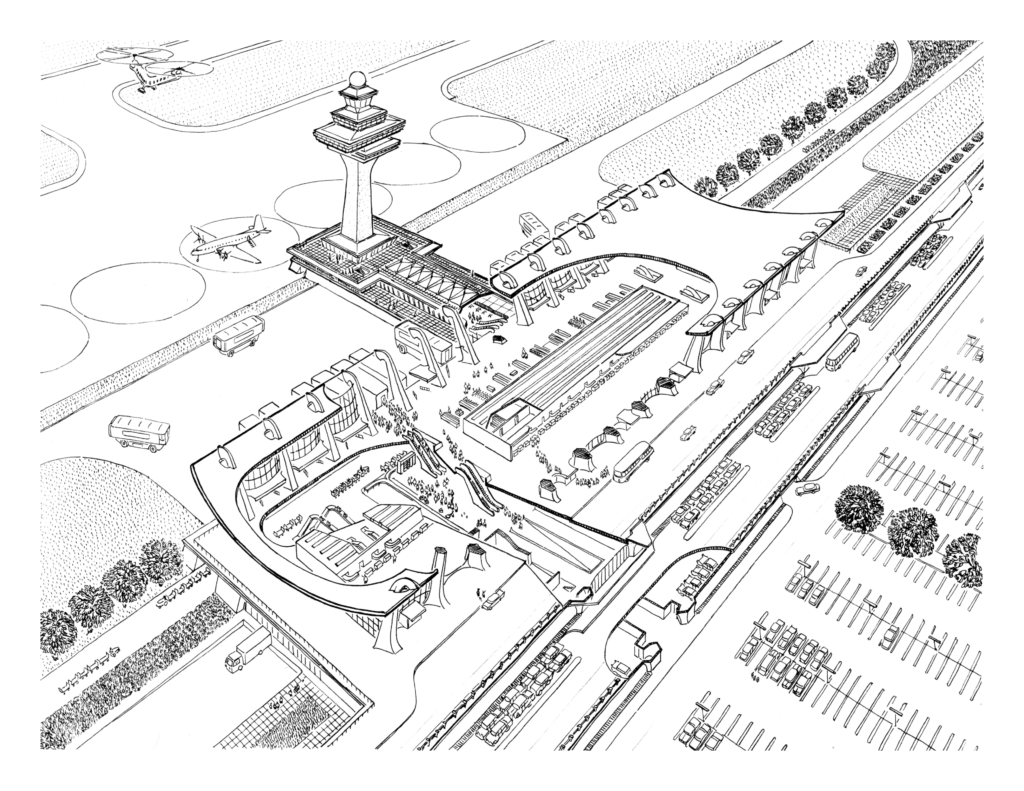 Dulles Airport Built and Opened: Welcoming the World in November 1962
After several years of planning and construction costing $110 million, Dulles Airport was ready to commence operations in 1962. The inaugural flight took to the skies on November 17, 1962.
Delta Airlines operated the first commercial jet service from Dulles, flying to Atlanta. This maiden flight kicked off Dulles' journey to becoming a leading international air hub and a linchpin of the Washington region's infrastructure.
In its debut year, Dulles served just under a million passengers and had limited operations. But its founders recognized Dulles' immense potential for growth and ability to reshape both regional and global air travel. Their foresight proved well-justified in the ensuing decades.
Expanding with the Times: Evolution from the 60s Onward
As aviation technologies advanced rapidly through the late 20th century, Dulles adapted to meet changing demands. Its first expansion came in 1966 with a new midfield terminal to allow more simultaneous operations.
Further additions came in the 1970s, including a fourth runway opened in 1974 to reduce congestion. In 1976, the airport was the center of much fanfare as the first transatlantic Concorde flights landed, one each from England and France. Furthermore, expansions in 1982 and 1984 prepared Dulles for the jumbo Boeing 747.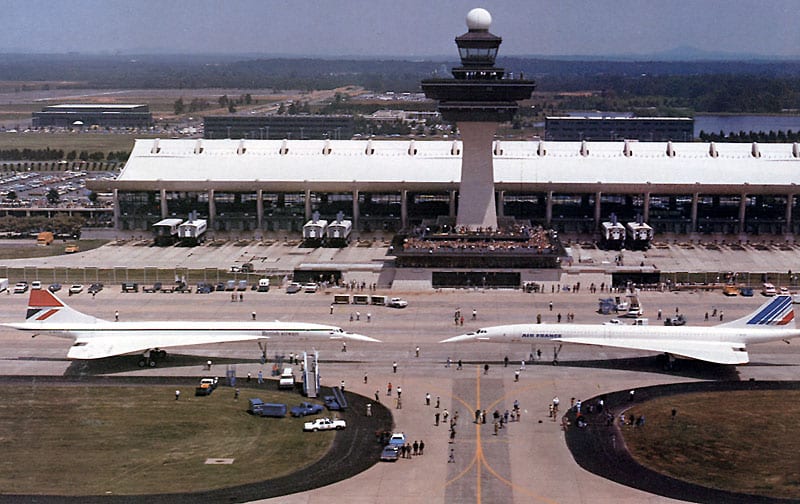 Dulles underwent significant renovations in the 21st century, reflecting its rank among America's busiest airports. In 1996, they expanded the main terminal to maximize space. In 1998, they introduced a new midfield concourse with aerotrain service. From 2000 to 2008, they implemented a $4.1 billion renovation program, called Dulles Development, to prepare for the massive double-decker Airbus A380.
The Economic Impact: Dulles as a Catalyst for Regional Growth
Beyond enabling international connections, Dulles Airport has also acted as an economic engine for the entire Washington capital region. With thousands of jobs at the airport itself, it has catalyzed waves of development in hospitality, logistics, and retail in the surrounding suburbs of Northern Virginia.
Hotels, conference centers, office parks, distribution hubs, and other services flourished to support the influx of global air traffic. Dulles Airport unlocked the economic potential of communities like Herndon, Reston, and Ashburn that may have otherwise remained sleepy towns.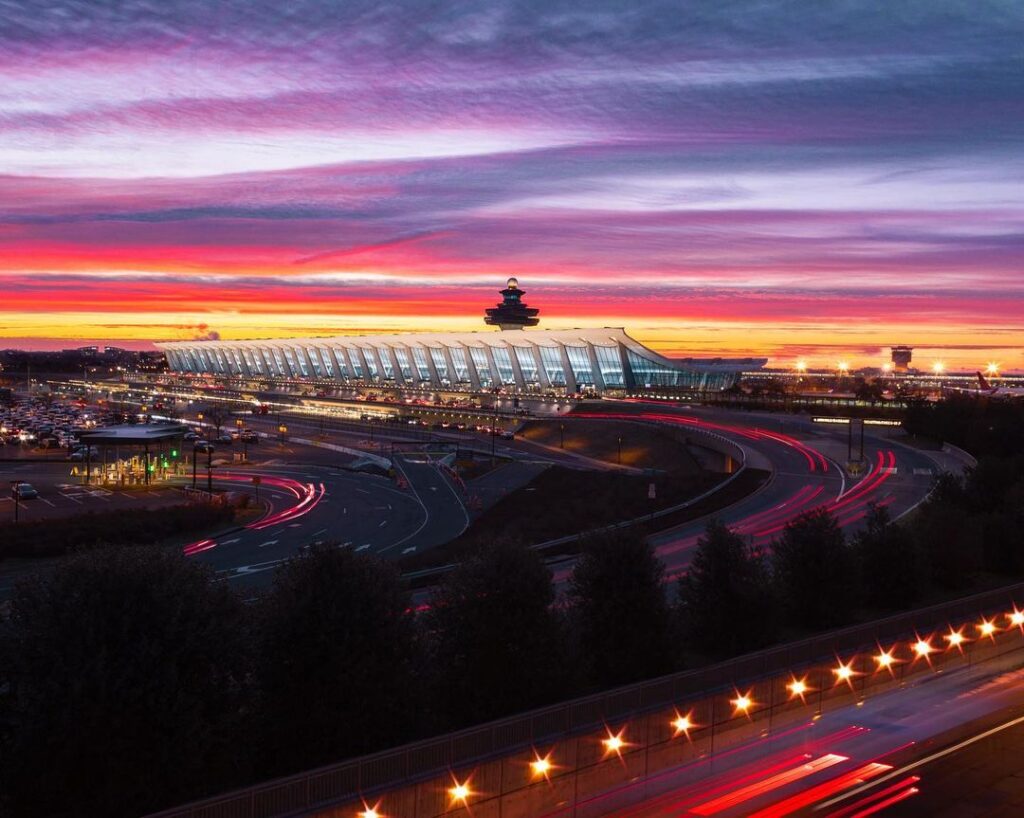 The Future of Dulles Airport: Built on a Legacy of Innovation
Now you can confidently answer your friends' trivia question, "When was Dulles Airport built?" The early 1960s saw the birth of an institution that became a beacon of progress and innovation. With steadfast dedication to adopting the newest technologies, enhancing facilities, and enriching the traveler experience, Dulles has solidified its role as the region's predominant gateway to the world.
Reflecting on Dulles's storied past, we recognize the ingredients for its success: grand visions, meticulous planning, resilience in the face of adversity, and an overarching spirit of unity and purpose. These pillars will undoubtedly propel Dulles Airport into a promising future.
So, the next time you're navigating its vast corridors, heading for your flight, take a moment to appreciate the intricate tapestry of history, dedication, and ambition that makes up the iconic entity we fondly refer to as Dulles.