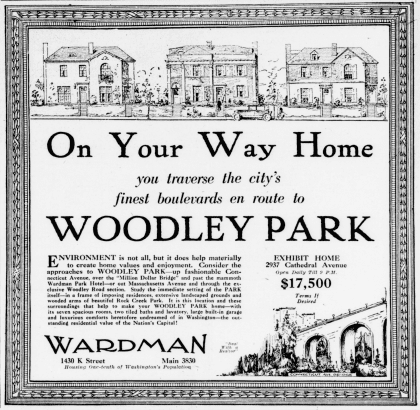 Harry Wardman was a prolific developer of Northwest in the 1920s. This ad from The Evening Star shows some of his homes on Cathedral Ave. in Woodley Park.
The namesake in England no longer stands as it was torn down in 1962, but the one in Woodley Park is still there. In 1950 it became the property of the Maret School and currently serves...
Happy Sunday, and welcome to map week! Starting now, going through the rest of the week, we're posting a map each day, so get pumped. GoDCers love maps! And this is a great one to start...
Here's a great old advertisement for Woodley Park in 1928. We found this one in The Washington Post, and it's advertising some Wardman homes.
In these 1966 drawings, train cars roll under Connecticut Avenue, but above Rock Creek. These amazing early Metro plans never came to fruition. They depict the Red Line between Dupont Circle and Woodley Park.
Ghost Dog went on another walk this past weekend to seek out three more stories for the GoDC community. This time, she passed through Adams Morgan, en route to the Duke Ellington Bridge (formerly known as...
This is a far more charming photo of Washington in 1943 than the mock execution being held on the grounds of Woodrow Wilson High School. More than likely, Spangenberg was in the background of that photo,...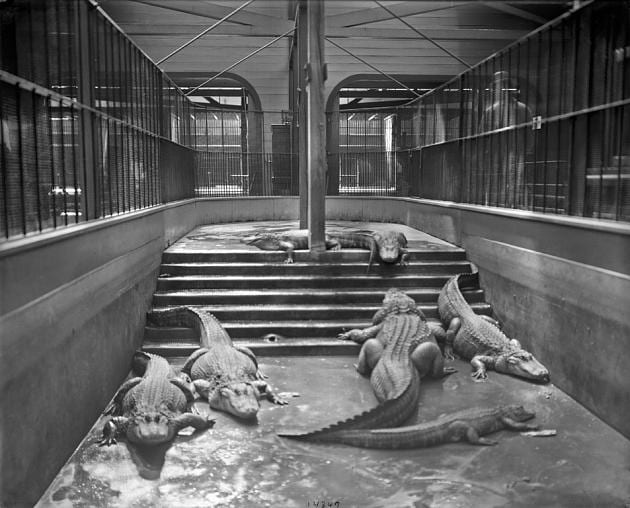 We are a great nation and Americans in the 1880s were proud of their rapidly growing and dominant country. But how can you truly be a great nation without a national zoo to show off all...
By now, everyone should know this is a blog about local history and stories lost to time. But our reader Suzanne commented on Facebook that we should post a local ghost story. So, I'm happy to...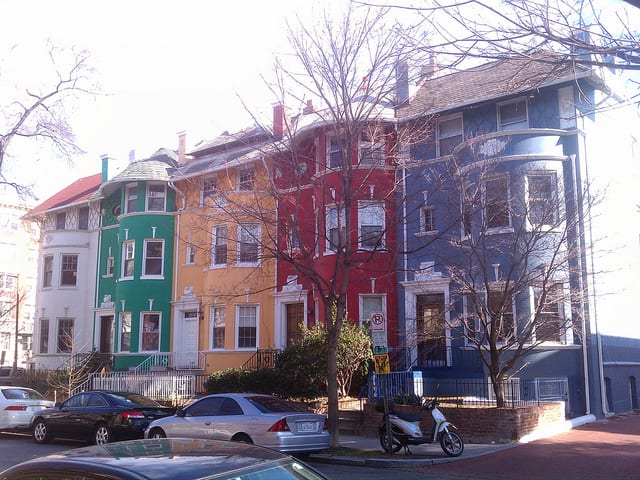 This is the first in a four-part series of posts covering the colorful homes on Cliffbourne Pl. NW, between Calvert St. and Biltmore St. You've seen these before, the green, yellow, red and blue homes, perfectly...