This is a guest post by Phil Dickieson.
You might have experience assembling IKEA furniture. But would you assemble an entire house with nothing more than an instruction book?
Known as "kit homes," these do-it-yourself homes were popular in the early 20th century – and we have quite a few of them here in DC. Produced by Sears and a handful of other companies, the entire house was manufactured offsite, packed neatly into a shipping container, and shipped across the nation by rail. Upon receipt of your brand new home, you could opt to construct it yourself or hire a construction crew.
From 1908–1940, Sears, Roebuck and Co. sold about 70,000 – 75,000 homes through their mail-order Modern Homes program. Over that time Sears designed 447 different housing styles, from the elaborate multistory Ivanhoe, with its elegant French doors and art glass windows, to the simpler Goldenrod, which served as a quaint, three-room and no-bath cottage for summer vacationers. (An outhouse could be purchased separately for Goldenrod and similar cottage dwellers.) Customers could choose a house to suit their individual tastes and budgets.

Sears Archives
DC is filled with dozens of Sears homes. Check out this ad for a more modest home, "The Barrington."
For those who appreciate the value of economical design in a big, attractive home, the Barrington will have a strong appeal. Exterior features which dominate are the well balanced projection which forms the entrance, the attractive fireplace chimney, good window arrangement and exterior wall covering of shingles with a wide exposure.
Here's a Barrington in present day DC: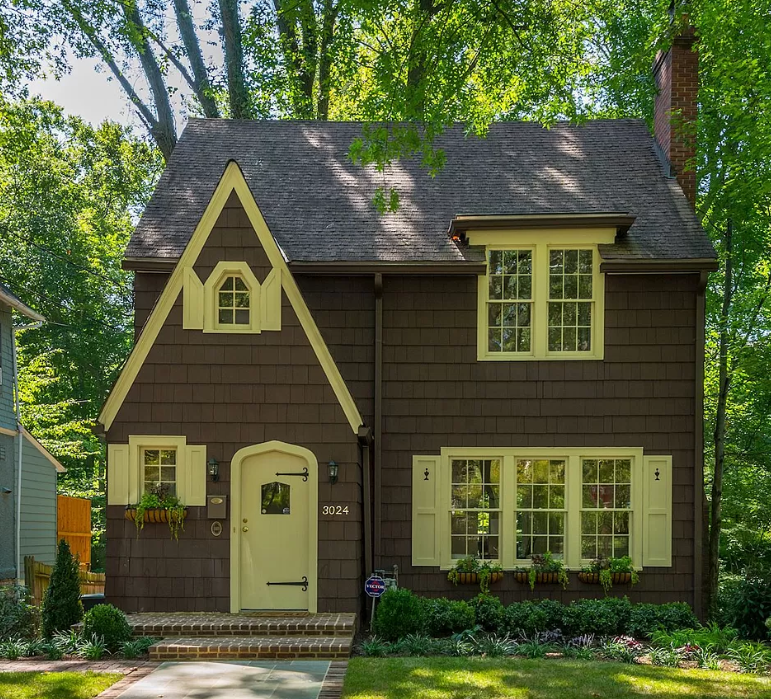 Zillow estimates that the house is worth over $2 million. A far cry from the original $2,425.00!