Take a look at the crowd in front of the White House on Election Night 1920. The elation is palpable as the crowd exudes utter joy and relief that eight years of Woodrow Wilson are over...
How are you liking the "In The Paper" posts? Check out this page from The Washington Herald on Monday, December 20th, 1920. The "Merchant of Venice" performed by Gonzaga students and a Mardi Gras-themed inaugural ball...
This picture speaks for itself. This little girl is waiting on the White House steps to take a photo with President Harding.
This one made me laugh. This would never happen today … at least I hope it wouldn't. It's a story about Calvin Coolidge's time here at Vice President under Warren Harding. Coolidge and his family arrived...
Warren G. Harding sure didn't look like a friendly guy. In just about every photograph I see of him, he looks like he's scowling. I dug through some Library of Congress photos and wanted to share...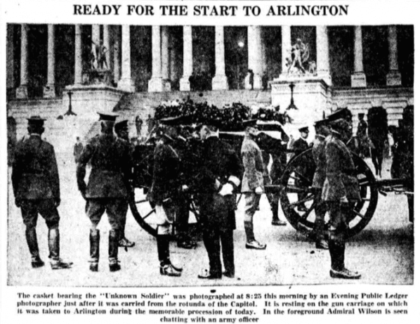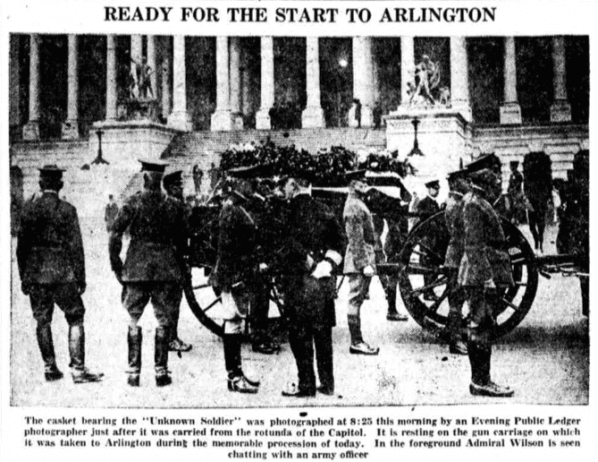 Here's a video I came across on YouTube of the old president and recently inaugurated one attending the burial ceremony of the Unknown Soldier. President Wilson was instrumental in honoring those "unknown but to God" by...
Prince of Petworth has a couple of posts on this statue already, but I wanted to add a few then and now photos and do a little more background research on the dedication ceremony.