Petworth is an older streetcar suburb in upper northwest Washington. It was originally part of a large estate owned by John Tayloe, with the same name.
In the late 19th century, the property, as well as adjoining properties were sold to developers. As the streetcar expanded from downtown, the neighborhood became accessible and large tracts of row homes were developed and the area began to grow rapidly.
Here are three terrific articles about the neighborhood that you should read.
And of course, check out all the history and photos we have shared over the years.
This lovely old photo of Washington shows the Petworth neighorhood from the air in the 1930s. Any idea where this is in Petworth? Also, for those in Petworth who thumb their nose at the suburban dwellers...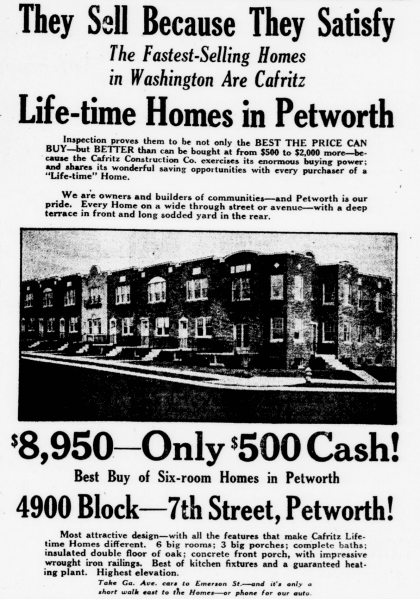 We posted some cool old maps of Petworth's development in the early part of the 20th century yesterday. Today, here are some cool ads to go along that. You're looking at a few ads we found...
We love sharing these old maps of Washington. This time, we're going to share a series of maps of Petworth to show the neighborhood development over several decades. If you live in or near Petworth, you're...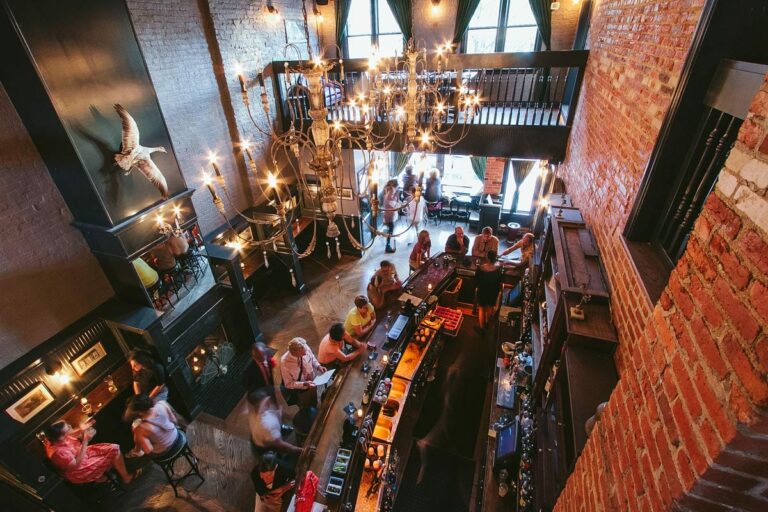 I just went to Chez Billy (3815 Georgia Ave. NW) in Petworth for the first time the other day to grab drinks and some dinner with a buddy. I know, I'm late to the game, but...
Recognize any places in this map of Petworth? It's from 1921 and shows a bit of development from the 1907 map that we posted a while back. Make sure you click on it for a detailed...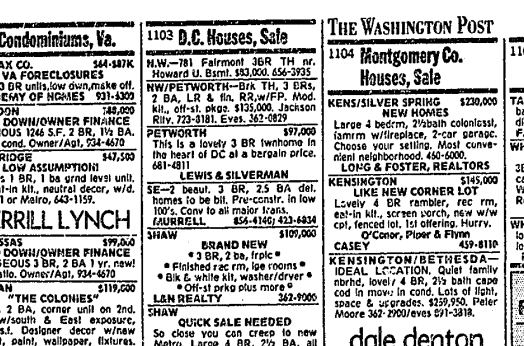 Look at this old classified advertisement from The Washington Post from exactly 25 years ago. This was printed on Friday, October 21st, 1988 and if you were the one who purchased one of these homes, you probably are...
Want to buy a home in Petworth for $8,950? You could have if you were reading The Washington Post on October 9th, 1927. Here's an advertisement that proves it.
Another great photo from Shorpy … this time showing three homes on Randolph St. NW. Source: Shorpy And, the best part is that the three homes still stand today.
Today is Petworth day. Check out the map of Petworth in 1907. And then look how rural it was to the west. Amazing.
These are old, but not really that old. They are from 1993 (but I still find it hard to believe that 1993 was 20 years ago!). You can find a few more of them at the...