Petworth is an older streetcar suburb in upper northwest Washington. It was originally part of a large estate owned by John Tayloe, with the same name.
In the late 19th century, the property, as well as adjoining properties were sold to developers. As the streetcar expanded from downtown, the neighborhood became accessible and large tracts of row homes were developed and the area began to grow rapidly.
Here are three terrific articles about the neighborhood that you should read.
And of course, check out all the history and photos we have shared over the years.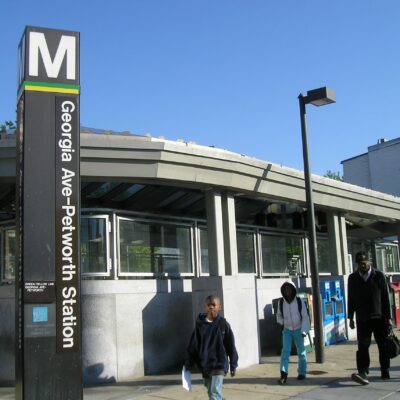 Calling all hipsters! Do you know why it's called Petworth? We'll go out on a limb and guess that most of you do not (because we didn't until we dug up a little history). Back in the day (i.e., mid-19th...