Columbia Heights is a neighborhood centered at 14th St. and Irving St. NW in Washington, DC, bordering Mt. Pleasant, Adams Morgan, and Petworth.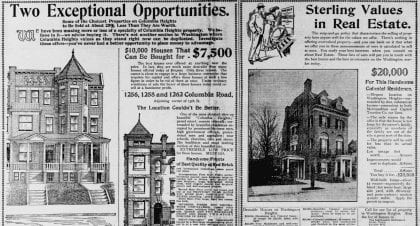 Check out this great old advertisement from The Evening Star back in 1904. It shows a number of great properties for sale in then-new Columbia Heights, which was booming with development. Source: Library of Congress
This property map of Columbia Heights from 1869 shows John Sherman's subdivision with the old street names (learn about the street names here). Make sure you click on it for more details because it's very interesting....
This 1885 map shows what would become the northern part of Columbia Heights. At the time, it was still referred to as part of Mt. Pleasant. The arrow at left points to north. Also, some street names...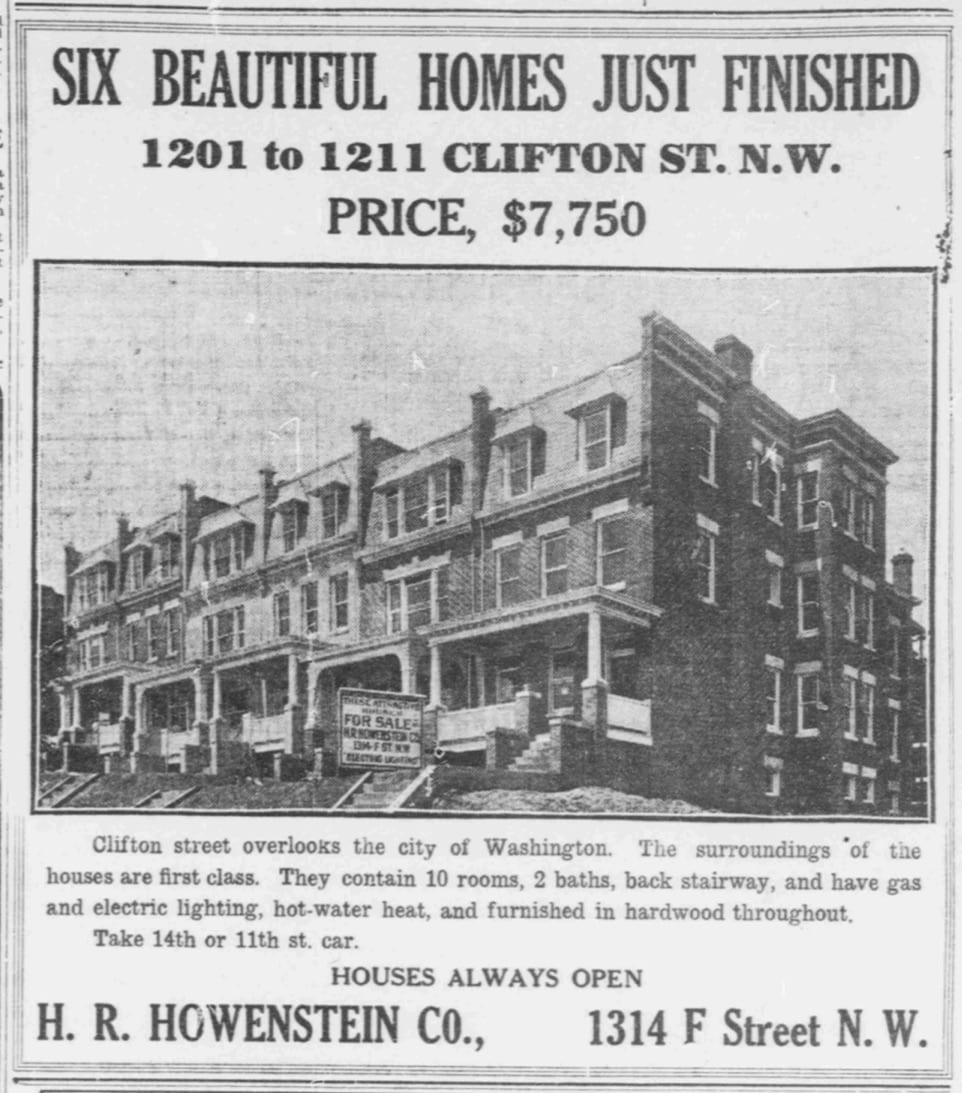 Here's an old advertisement that we found in The Washington Times from Saturday, June 4th, 1910. It shows a row of homes on Clifton St. in Columbia Heights, recently finished, and for sale at $7,750. Source: Library of...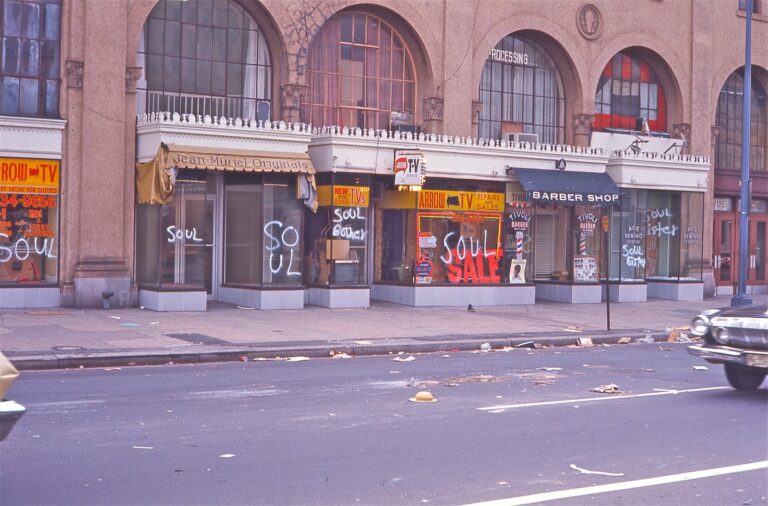 Here is a series of amazing photos that we came across on Flickr showing the 1968 riots in D.C. We've posted some stuff on the riots in the past, like this film clip, and these photos....
Here is an ad from The Evening Star printed on Saturday, September 14th, 1912 (seven weeks later Woodrow Wilson was elected president — and he banned inaugural balls). Any thoughts on where these homes are today? According...
Here is an old advertisement for real estate in Columbia Heights. This was printed on Saturday, November 12th, 1921 in The Washington Times. Using the consumer price index, $6,300 in 1921 equals $78,100 today. Though if you...
This is an incredible old map from 1887 showing today's Mt. Pleasant and Columbia Heights. You have to click on this for greater details. You'll be a little confused by the old street names, so check...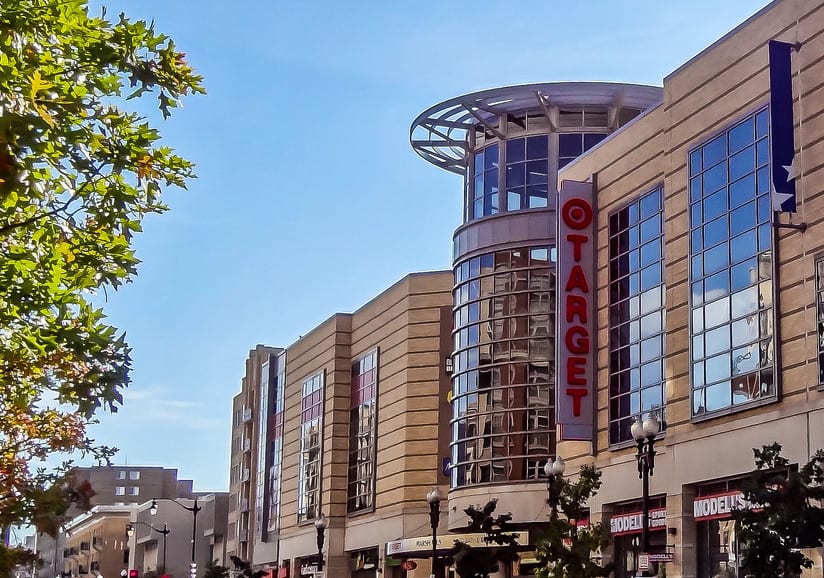 It's not possible for one to argue that Columbia Heights has been catapulted to the epicenter of gentrification and real estate renaissance over the last decade. It's certainly brought back economic life to a part of...
How amazing is this photo? It's from around 1918 to 1922. You are looking from the southwest corner, where the Metro entrance is today, across the street towards the other Metro entrance and the BB&T bank....