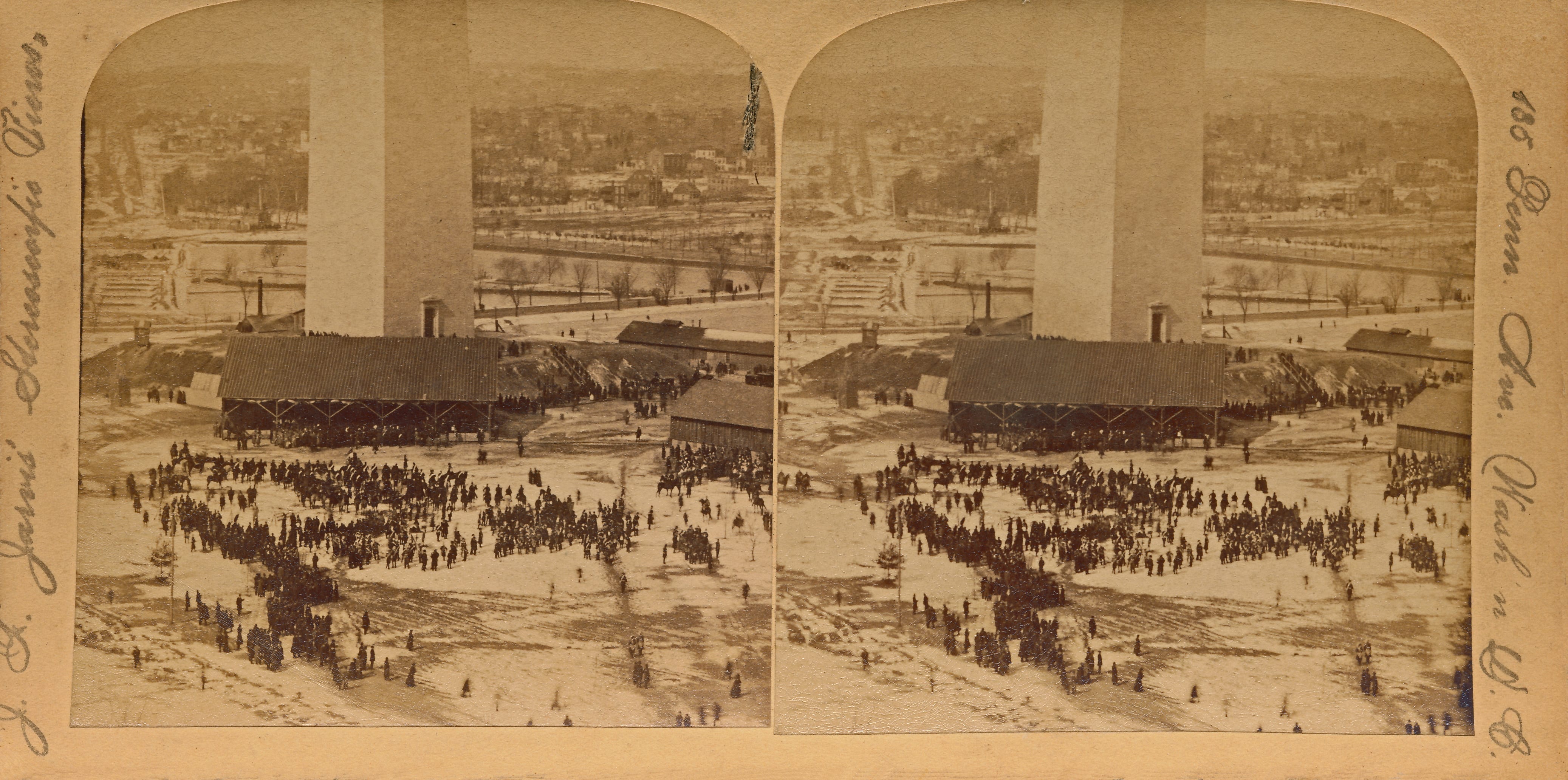 Terrific old photo of the Washington Monument being dedicated in 1885. Check out the amazing details.
Washington Monument under construction with U.S. Fish Commission hatching ponds in the foreground and Bureau of Engraving and Printing building in the background.
Many of you know that the Washington Monument sat unfinished for decades, an eye-sore of a stump on what would become the National Mall. Here is what it looked like in 1877, as seen from the...
This beautiful old photograph of the Washington Monument, lit up at night, was taken in 1933. Click on it for some great details. Source: Shorpy
This stunning old photo of the Washington Monument was taken in 1928. Click on it for even more incredible details. Source Library of Congress
This print shows Robert Mills' original design for the Washington Monument, clearly a far more elaborate and ornate version of what we have today. Source: Library of Congress
We posted some great old alternative designs for the Lincoln Memorial a while back and they were quite popular. Well, we dug up one for the Washington Monument which you'll surely enjoy. This one is dated...
Here's an incredible view of the Washington Monument some time in the early 1980s. Source: Library of Congress
How great is this old photograph of the cherry blossoms and the Washington Monument? We dug this old photo up in the Smithsonian Archives. It was taken some time in the 1940s or 1950s. Source: Smithsonian...
Washington, D.C., circa 1934. "Washington Monument. Capstone without lightning rods." 8x10 nitrate negative by Theodor Horydczak.