Here's a terrific old photo of the Washington Monument at night. Source: Library of Congress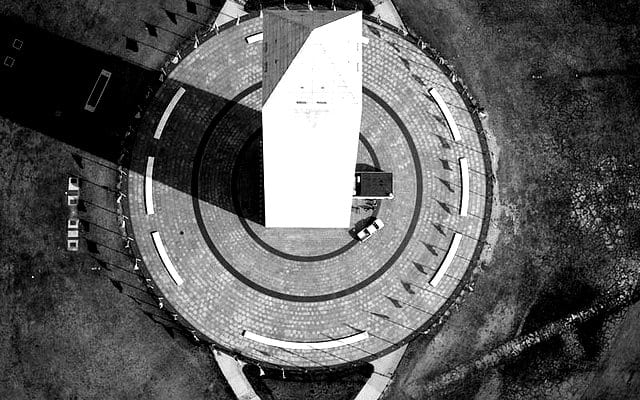 This is a morbid story from The Baltimore Sun, printed on March 10th, 1923. What is extremely striking is how graphic the depiction was back then. Washington, March 9.–For the first time in the 35 years that...
We found this cool wood engraving from 1882, meant to depict the National Mall looking from the South. In the image, you can see buildings like the Smithsonian Institution in the lower middle. Off to the...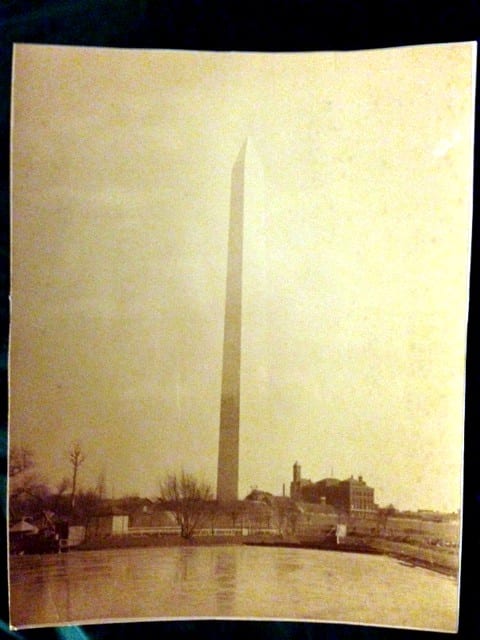 Okay GoDCers, here's a challenge for you. Ken sent this in a while back and wanted some assistance on dating this photo. He's guessing sometime in the 1920s, but maybe someone out there in our community...
What a great photo from 1936. This shows the National Mall as viewed from the Capitol. Source: Cornell University Library
This is a beautiful photo taken from the Capitol Building in 1936, looking down the Mall at the Washington Monument and the Smithsonian. Source: Cornell University Library
You've probably seen amazing views of the Washington Monument like this: or maybe like this (and if not, then here it is for the first time!): But you probably haven't seen the very tip of the...
Holy awesome photo. This one was labeled as the Washington Monument on Armistice Night, November 25th, 1921. We posted another Armistice-related photo a while back, but this one beats it. What a terrific photo, and a...
What an excellent photo. It's labeled as being sometime between 1900 and 1920. Any GoDCers out there able to pinpoint the actual date? Source: Library of Congress
These are two amazing images that we dug up on the Internet. The first shows the construction of a concrete foundation for the structure. The second shows the team digging down to make the foundation. Source:...