Are you familiar with the District's boundary stones? Yes, those stones, which happen to be the namesake of one of my favorite bars in Bloomingdale.
Here is a cool map that we dug up showing the location of all the boundary markers of the original District of Columbia. The original stones marking the boundaries of our new federal city were set up by Andrew Ellicott 1790.
According to the Library of Congress, this map is dated 1906 and was done by Fred Woodward.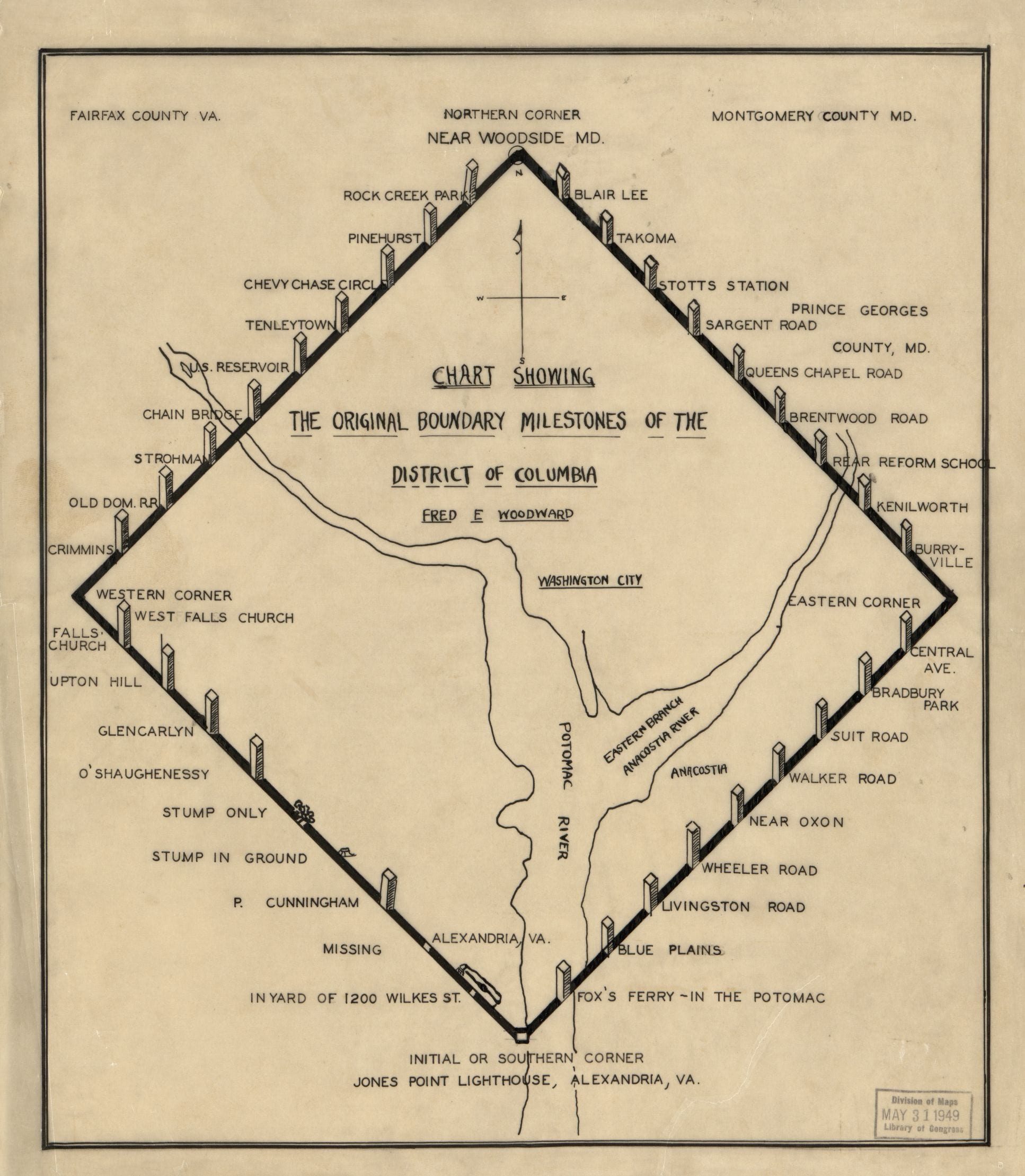 Source: Library of Congress
By the way, isn't it nuts that 60 years ago, people working in the archives or Library of Congress would just stamp the original maps with the date it was catalogued.