This is what the Library of Congress could have looked like if Leon Beaver's design from 1873 was selected. Here's a second rendering of the building with some perspective. Check out a few more of his...
We are grateful for the picture below, since so many of the amazing images on this site come via the Library of Congress! In December 1941, as a precautionary measure, about 5,000 boxes of materials from...
Not many of us get to see Washington, DC from the roof of the Capitol. None of us ever got to see the view in 1861, but here's the next best thing. Taken in 1861, this...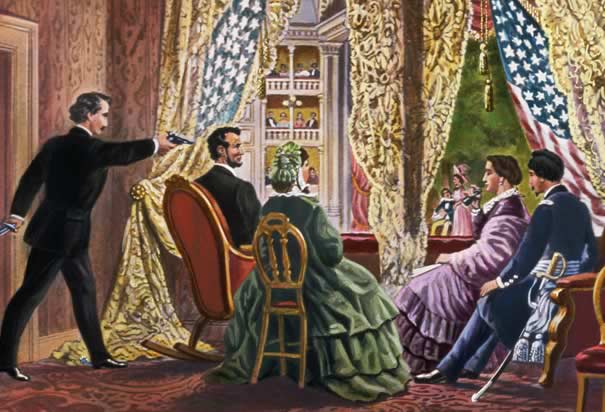 This is the Evening Star, published the day President Abraham Lincoln was assassinated. Obviously, the main headline focuses on his death and the attempted murder of Secretary William Seward. But this edition of the paper has...
Obviously, our national library is not at Judiciary Square, but before we committed to building the Library of Congress on Capitol Hill, there were some other proposals evaluated. Below are two drawings of the proposed library...
Here is a great and sharp photo of the Library of Congress in the early 1900s.
This is an amazing old photograph from 1866. This shows the interior of the old Library of Congress in the Capitol Building before the current one was constructed.
Happy Sunday. Below is an amazing photograph, taken around 1880 from the top of the U.S. Capitol. The view is southeast, down Pennsylvania Ave., toward the Anacostia River. It includes a block of five homes at...
We came across this photo at the Library of Congress (how meta). Click on it for greater detail.
If you know who POTUS 25 is off the top of your head, congratulations. You are an über history geek. Enjoy the Libary of Congress photos below. [slideshow]