This series of images is fascinating, showing some proposed architectural drawings of the future Library of Congress. After the Civil War, there were proposals to build a national library near Judiciary Square.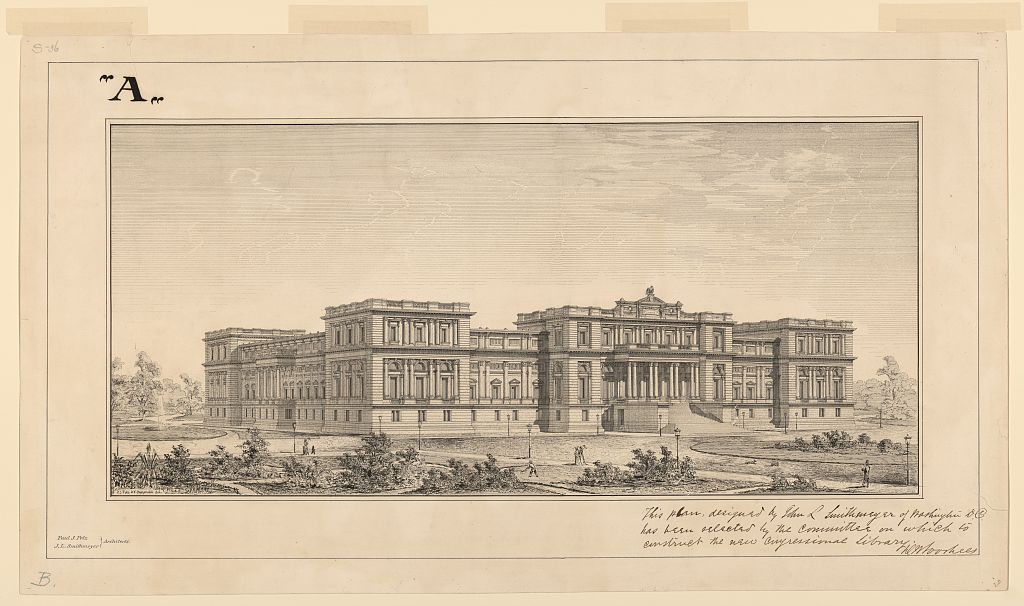 The one below is a drawing of the proposed facade for the Jefferson Building of the Library of Congress as done in 1873 by architects John Smithmeyer and Paul Pelz.
This drawing is a Romanesque proposal for the Library of Congress also by Smithmeyer & Pelz.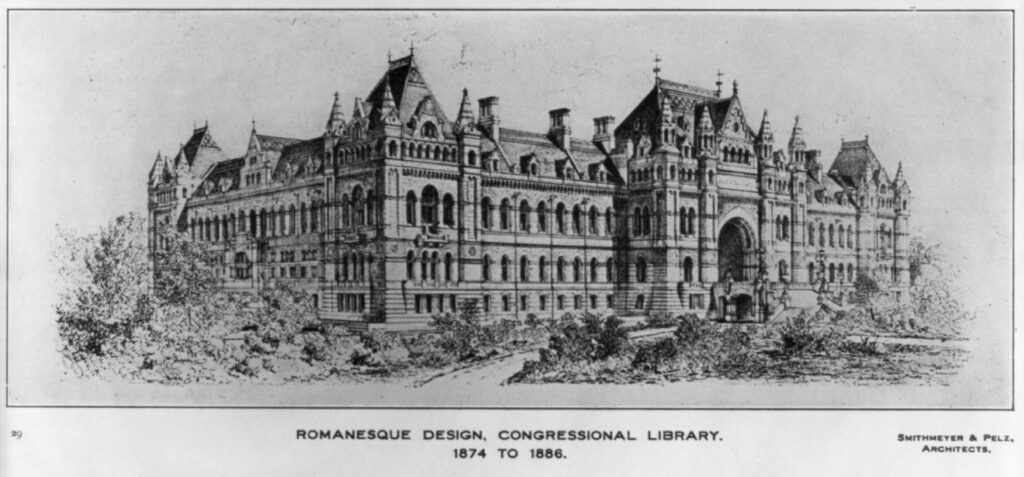 Here's a cool internal drawing of the proposed floor plan.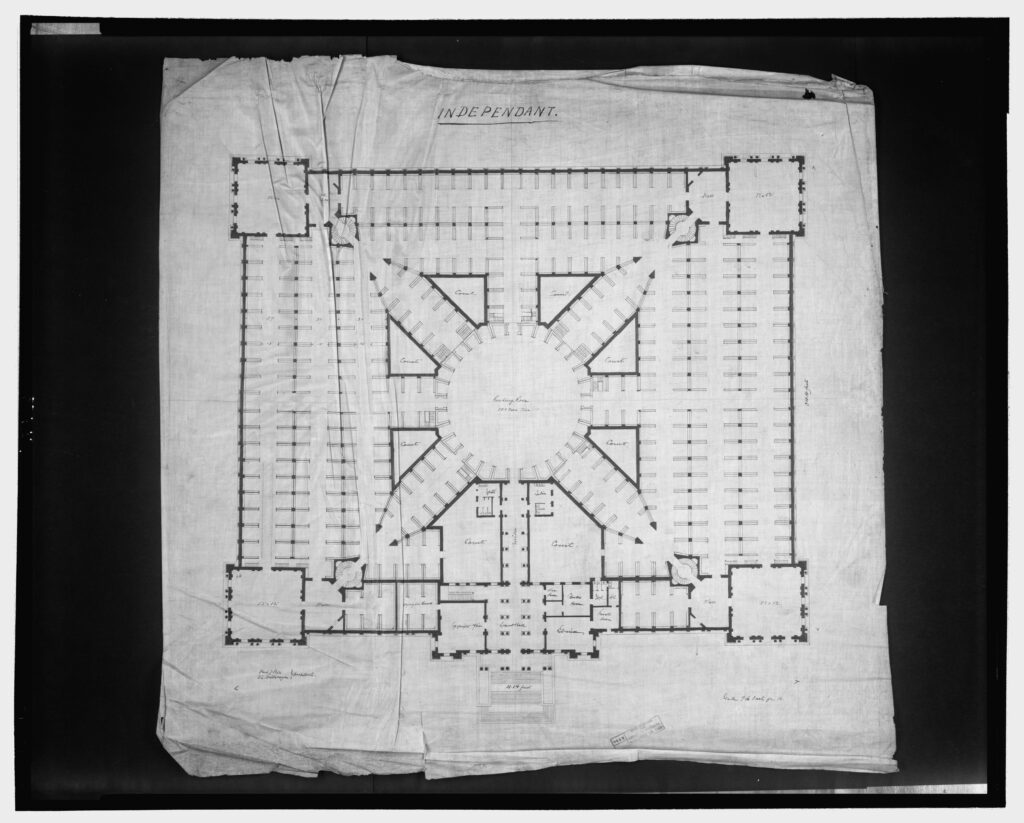 Also, don't miss our earlier post showing another proposed design for the Library of Congress back in 1873.