This is not a joke. A long time ago, there was a perceived oncoming epidemic of invading sharks, hell-bent on destroying humans and their boats.
I found this article in the Washington Post from July 26th, 1911 — by the way, two days earlier, Hiram Bingham had announced the discovery of Machu Pichu. This shark story is fantastic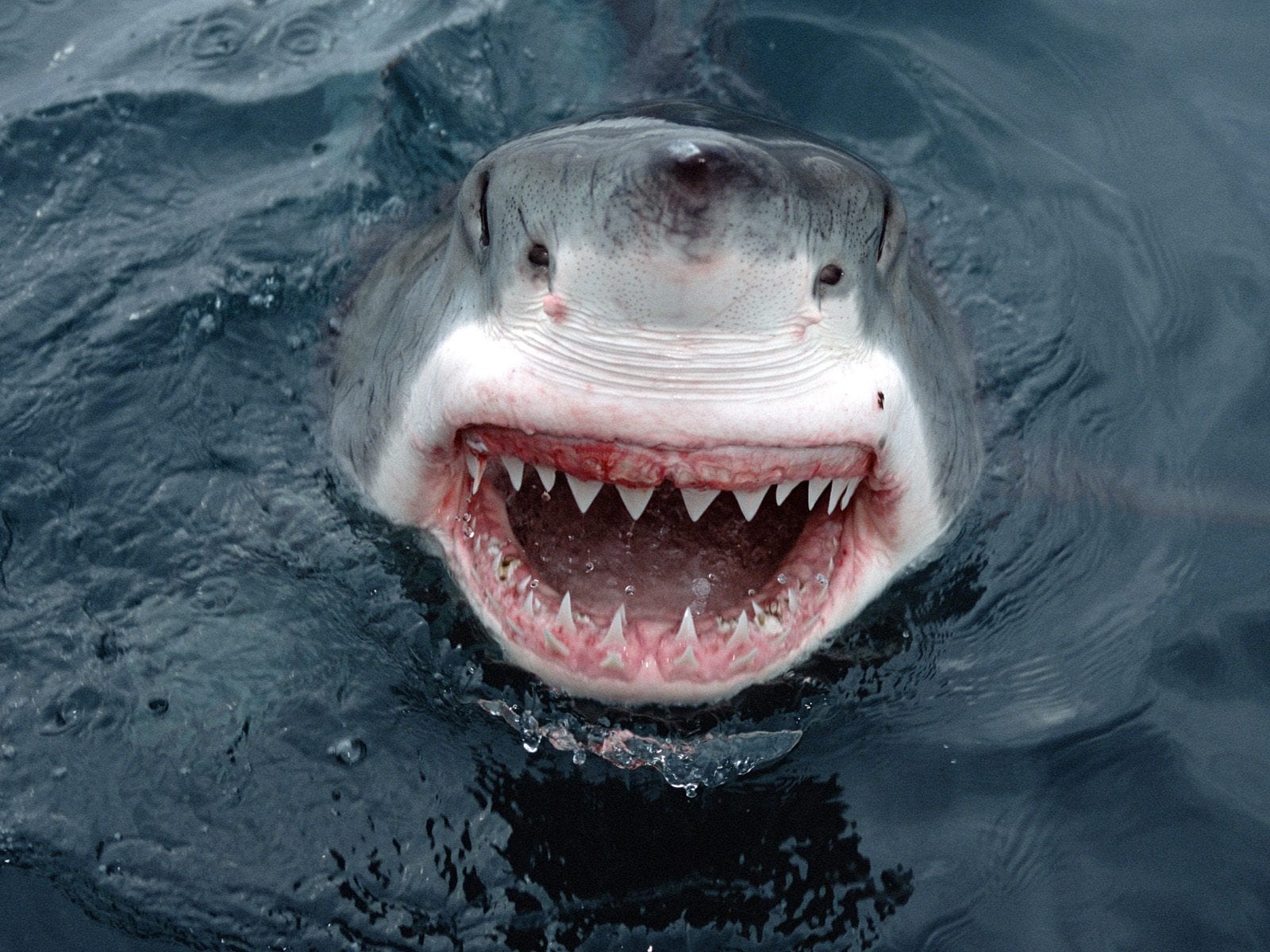 Alexandria, Va., July 22.–Savage sharks, which have attempted to climb on board small boats and drag occupants into the water, have created widespread excitement among the rivermen of this city, and are responsible for the organization of the "society for the suppression of man-eating fish," of which Capt. Henry Simmons is president.

According to Capt. Simmons, who had an encounter with one of the fish, the sharks are desperate, hardened, and totally without fear of human beings. They are not even scared of motorboats, he declares.

"Something must be done," said Capt. Simmons last night, "before it is too late. Positive measures must be resorted to if these sharks are to be shown where they get off. We cannot afford to have our leading citizens attacked. As soon as I learn the best way of killing a shark, I shall lead a party that will exterminate them; yes, suh, exterminate them."

Capt. Simmons' adventure occurred about 30 miles below here, last Wednesday. He was moving along in his gasoline boat, when, in the distance beheld a man in a batteau [sic], who seemed to be earnestly punching something. As Capt. Simmons drew nearer, his horrified eyes discerned a giant shark–a creature between 15 and 20 feet long–which was determinedly trying to climb into the small craft.

While he hurried to the batteau man's assistance, the fish made a vicious leap, and almost got over the gunwale. The man punched the shark on the nose, and it fell into the water.

This is the way Capt. Simmons tells the rest of it:

"I was astonished. Throwing on the high speed clutch of my boat, I hurried toward the man who stood panting as he nursed the bruised place where his hand had come in contact with the shark's face.

"Hurry," he yelled, or you may be too late. This shark is trying to find something. I don't know what it is, but I won't give it to him.

"I picked up a chunk of iron and cautiously went alongside. As I did, the enraged shark came to the surface, and, with gleaming eyes, again rushed toward the batteau. His mouth was open, and I could see his interior works as he lashed himself against the side of the batteau. Just as he poised himself for a spring, I struck. I hit him fairly behind the ears, and, with a roar, he disappeared under the water and made away, leaving a trail of foam behind him."

Returning to Alexandria, the captain spread the news, and, within a short time, plans were arranged for a shark hunt. Several other residents claim to have seen these creatures in the river. The "society for the suppression of man-eating fish" was formed late yesterday afternoon, and comprises the leading fishermen of this community.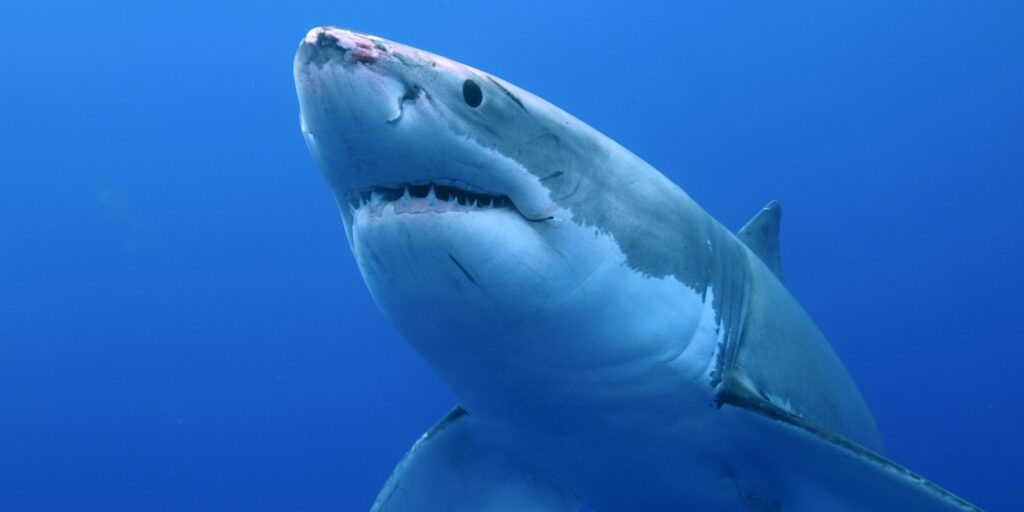 How crazy is this? Hyperbole or not, this is an amazing story. I want a t-shirt that says "Society for the Suppression of Man-Eating Fish" and I'll make sure to wear it during Shark Week.
UPDATE: By the way, according to the 1911 Alexandria city directory, Captain Simmons lived at 707 South Lee St.