This photo was taken on March 31st, 1963. It shows the whole Kennedy clan happily spending some time together at Camp David. Caroline is on top of the horse, while little John holds his mother's hand....
This is a fascinating old photo from October 6th, 1965 at Arlington National Cemetery. The construction site shows what would eventually become JFK's gravesite, the Eternal Flame. Source: Library of Congress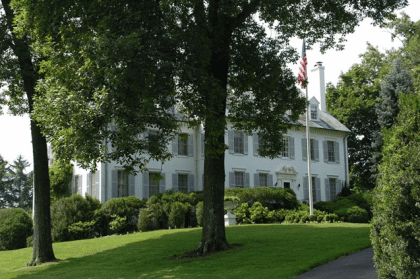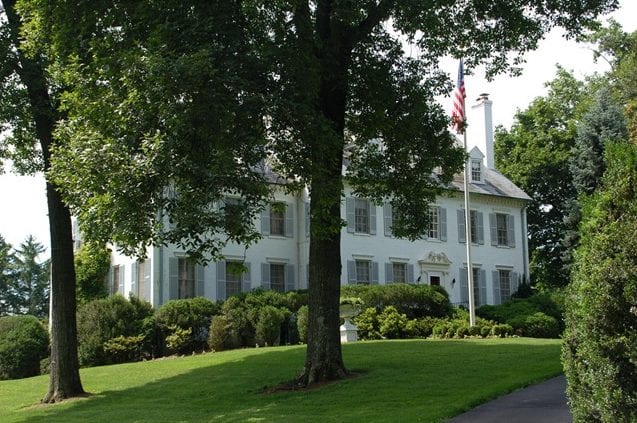 Sometimes we forget that famous people are also regular people with problems other than running a country. JFK was a young senator from Massachusetts when he lived off of Chain Bridge Road in McLean. He and...
It's that time of year, again. Commencement speakers address graduating college and university classes, and inevitably their speeches are ranked, assessed, complimented, and criticized. This year, both NPR and Vox.com have compiled the best commencement speeches ever....
This is a shocking old photo from 1962. These neo-Nazis are protesting in front of the White House during the Cuban Missile Crisis (October 14th to 28th, 1962), pushing for President Kennedy to invade Cuba. Source:...
Whoa, this is cool. If you haven't seen this before, it's a photo from 1947 when both Kennedy and Nixon were member of the House of Representatives. Kennedy looks like he's 18 and Nixon about 23.
Exactly 50 years ago today, JFK was buried at Arlington National Cemetery. Below is footage of the gun salute and the bugler playing taps.
Check out this great photo from the 1962 Major League Baseball All-Star Game. It was held at the new D.C. Stadium (now RFK).
Before the Kennedy Center opening, the National Symphony Orchestra would perform at D.A.R. Constitution Hall. Below is an advertisement from The Washington Post, printed on November 22nd, 1963 with a quote from President Kennedy.
On Friday, 50 years ago, The Washington Post printed this article detailing the upcoming state visit of West Germany's Chancellor, Ludwig Erhard. Washingtonians were reading this in the morning newspaper, the same day Kennedy was in Dallas....