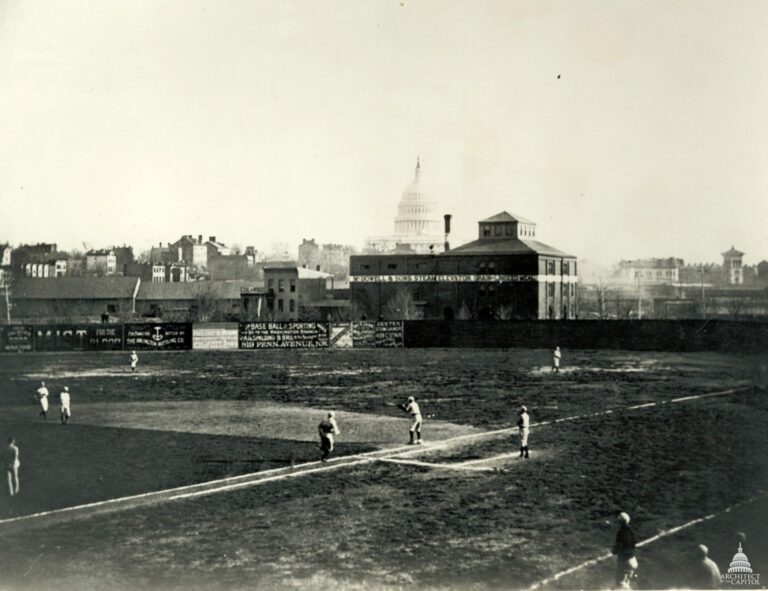 This fascinating old photograph shows the Washington Nationals playing at Swampoodle Grounds in the 1880s. Click on it for some amazing details. Source: Architect of the Capitol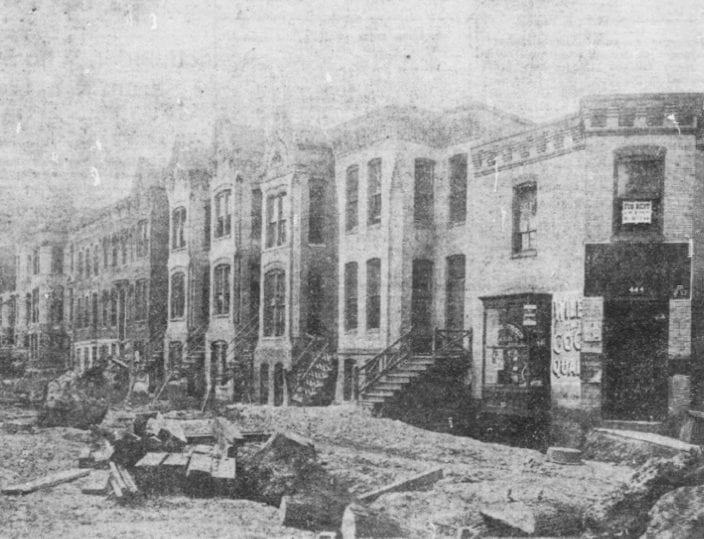 This is a colorful story for the lost neighborhood of Swampoodle. We came across the article in The Washington Post, printed on October 20th, 1879. Morris Connors, a notorious Swampoodle thief and rough, tumbled out of a...
Not many of us get to see Washington, DC from the roof of the Capitol. None of us ever got to see the view in 1861, but here's the next best thing. Taken in 1861, this...
Here's a good one to study. This is a view from the Capitol Building looking north, very early during the Civil War.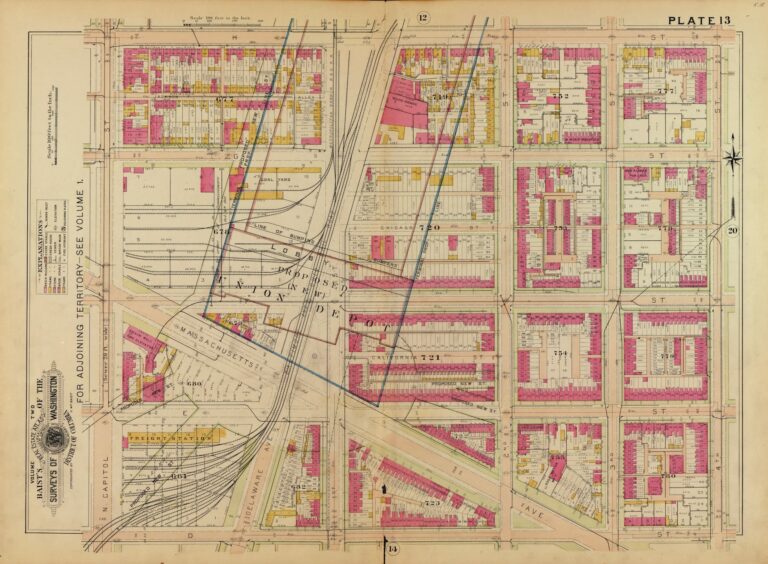 Here's another map of Swampoodle from 1903. Make sure you check out the 1888 one and compare them. This has the proposed Union Station superimposed over the neighborhood and you'll see some familiar street names which...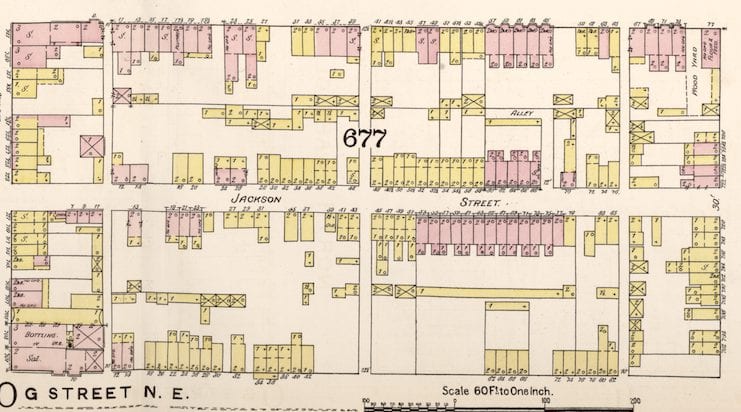 GoDCers love maps … and they love Swampoodle. If you're unfamiliar with Swampoodle, it was a rough and tumble, working-class Irish neighborhood which was destroyed to make way for Union Station in the early 1900s (stay tuned...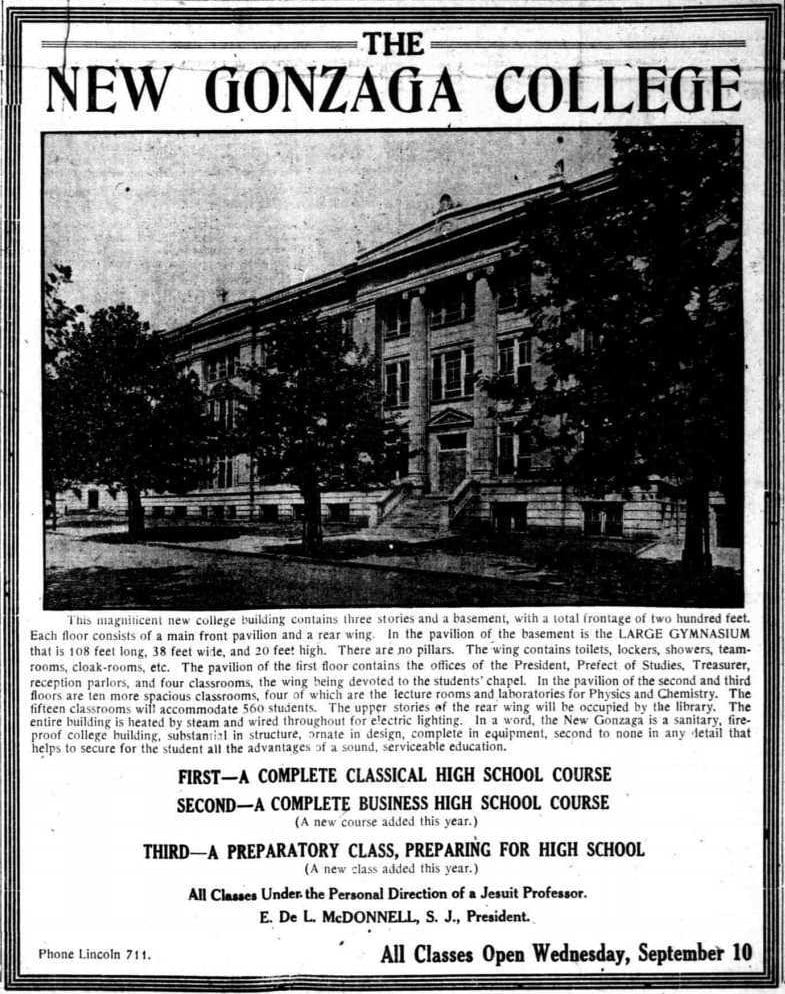 Along the same lines as the earlier post today with the St. Albans advertisement, here is another prominent (and old) local school. Gonzaga had just built their Main Building in 1912, now named Dooley Hall. Read...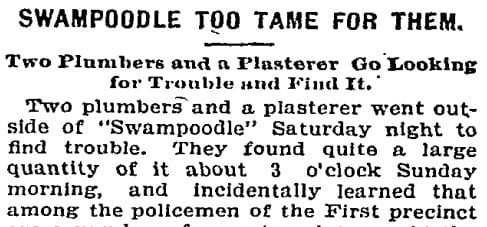 Swampoodle sounds like an area filled with some tough blue-collar dudes. Here's a little column I found in the Post from January 21st, 1895 about three locals, boozing until the wee hours of the morning. Two...