How cool is this? If you live in Brookland, you're going to love it. Click on it for a larger version and then share it with your friends on Facebook.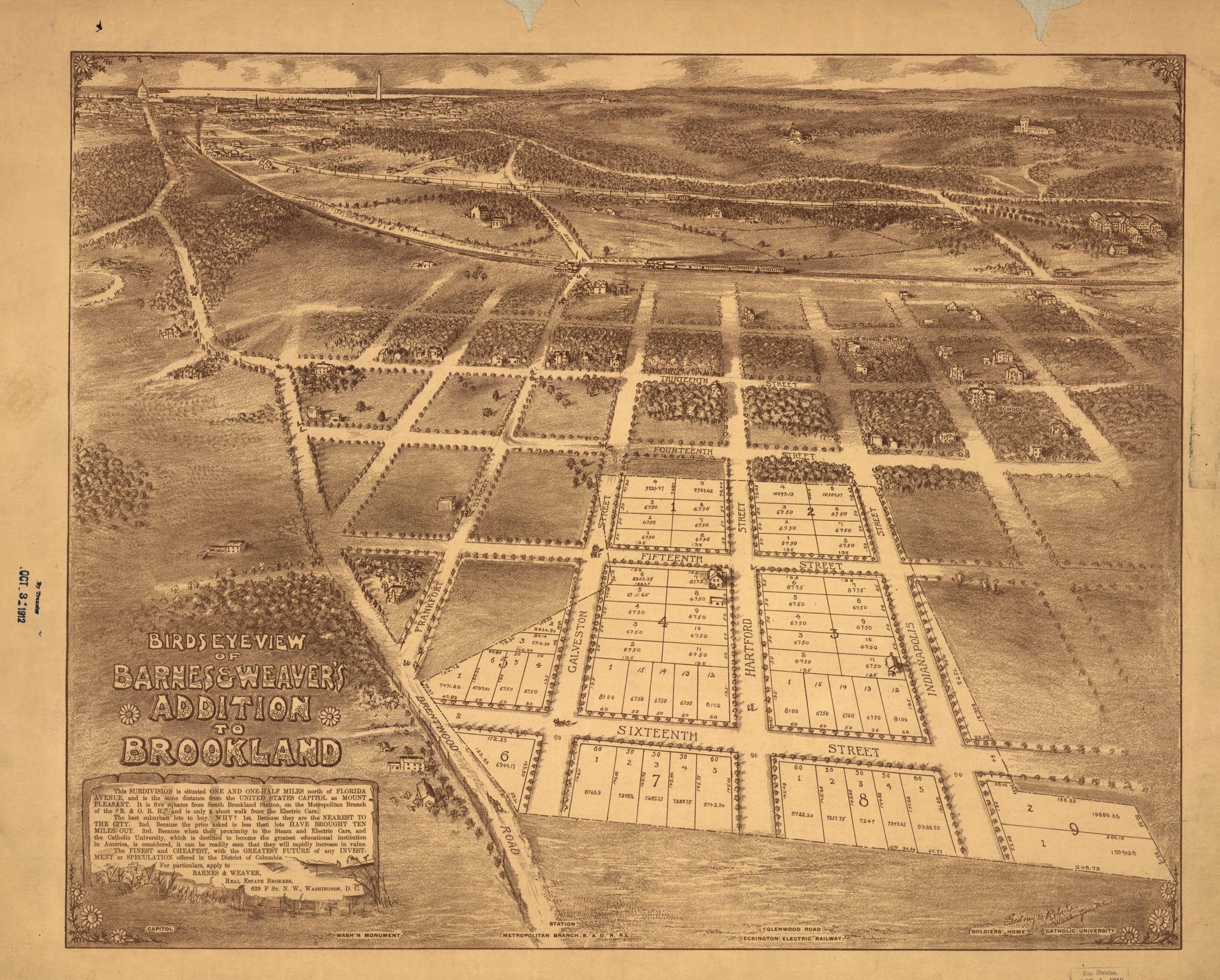 Source: Library of Congress
The map reads:
This subdivision is situated one and one-half miles north of Florida Avenue, and is the same distance from the United States Capitol as Mount Pleasant. It is five squares from South Brookland Station, on the Metropolitan Branch of the "B. & O. R. R.," and is only a short walk from the Electric Cars.

The best suburban lots to buy. Why? 1st. Because they are the nearest to the city. 2nd. Because the price asked is less than lots have brought ten miles out. 3rd. Because when their proximity to the Steam and Electric Cars, and the Catholic University, which which is destined to become the greatest educational institution in America, is considered, it can be readily seen that they will rapidly increase in value.

The finest and cheapest, with the greatest future of any investment or speculation offered in the District of Columbia.

For particulars, apply to

BARNES & WEAVER
Real Estate Brokers
629 F St. N. W., Washington, D.C.