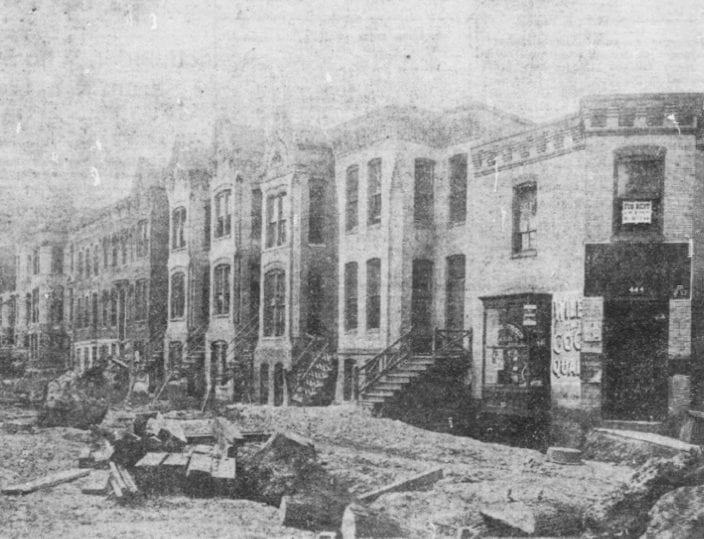 This is a colorful story for the lost neighborhood of Swampoodle. We came across the article in The Washington Post, printed on October 20th, 1879.
Morris Connors, a notorious Swampoodle thief and rough, tumbled out of a restaurant on G near North Capitol street at 9 o'clock yesterday morning in an outrageous condition from the effects of liquor. Officer G. W. Cooper attempted to arrest him, but was violently assaulted by his two sisters, Johanna and Julia, who pelted and pounded him with stones. Lieut. Austin and Officers Caruthers and McNamara, of the reserve, started out to the rescue and succeeded in arresting the three. Connors was charged with assaulting the officer, a penitentiary offense, and the sisters with resisting him in the discharge of his duty.
Where's Officer Sprinkle when you need him? Two days after this article was printed, on October 22nd, Thomas Edison successfully tests the first electric lightbulb. How's that for interesting historical context?
Connors was indicted in November of that year. His associated John Wolf was also arrested and brought in as a witness but pleaded with the court that he had lost three days in court, significantly damaging his standing at his newly acquired job. The Judge on the case, Justice Hagner, suggested that Connor's lawyer apply to a court order to pay his witnesses so as not to burden them.
Morris was ultimately sentenced to six months after being found guilty.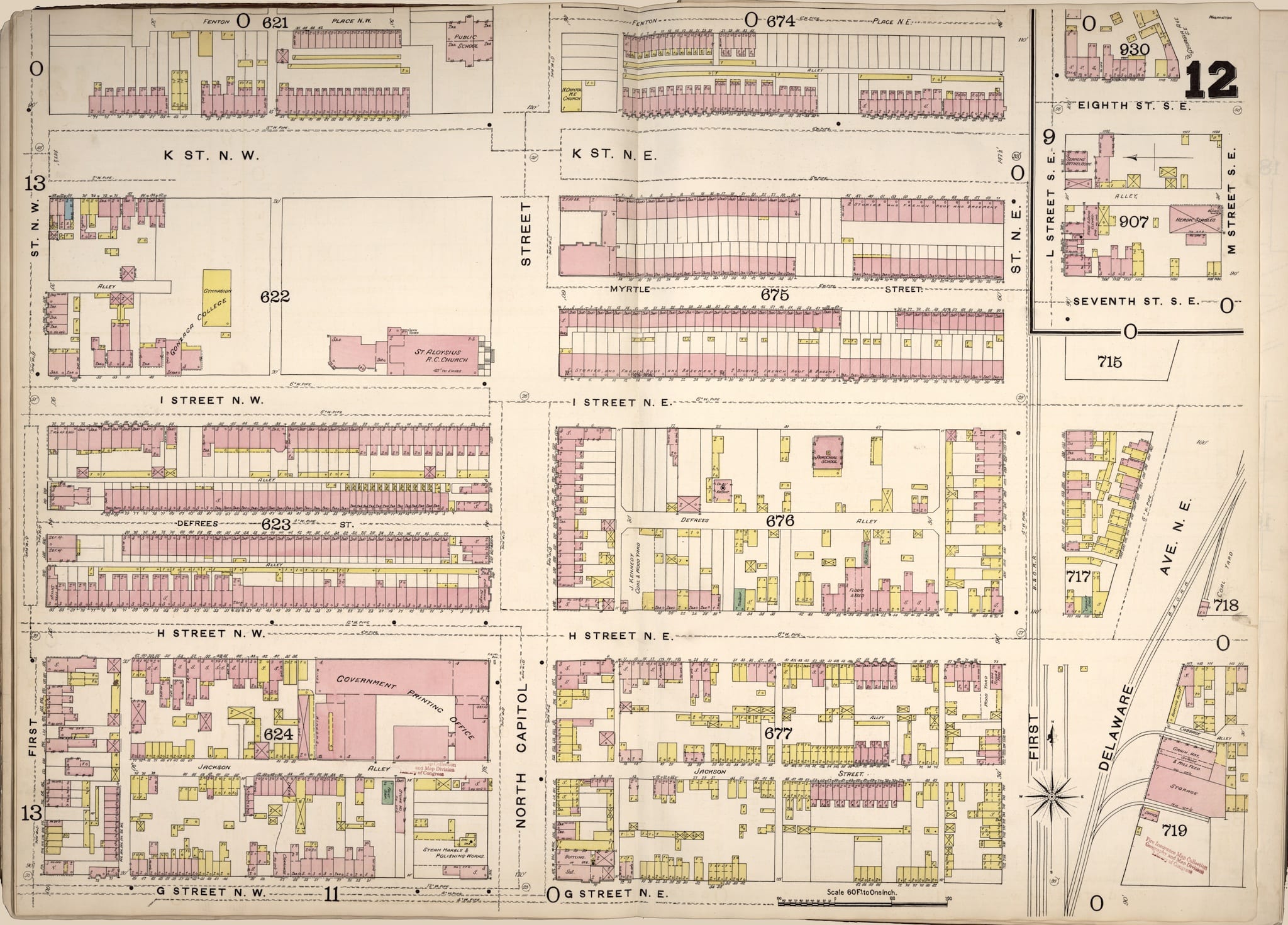 Morris was a local thug in the neighborhood, who was listed as an "inspector" living at 706 1st St. NE in the city directory for 1893. In 1894 he was listed as a brakeman and in 1896 a laborer. Clearly a floater in terms of his daily work. I also found an account of his arrest and incarceration for 15 days in August of 1895 for obstructing the sidewalk. Not sure what's that's about.
It's possible that the photo at the top shows his home. I can't seem to make out any of the numbers.
He was also a decent baseball player on a local amateur team called the "Drop Deads". Though, he was marked as being released by the team on May 31st, 1891.