This is a serious case of right place, right time. The Class of '75 at Holton-Arms had a notable classmate in Susan Ford, the daughter of President Gerald Ford.
Susan's final years of high school lined up perfectly with her father's rise to the Oval Office. Partly for security, but more likely for the awesome factor, she hosted the senior prom at her house … the White House. No big deal, she only lived in the most recognizable (and heavily guarded) home in America.
Oh, and she had her own car, which she was washing below, next to the White House. That is so bizarre.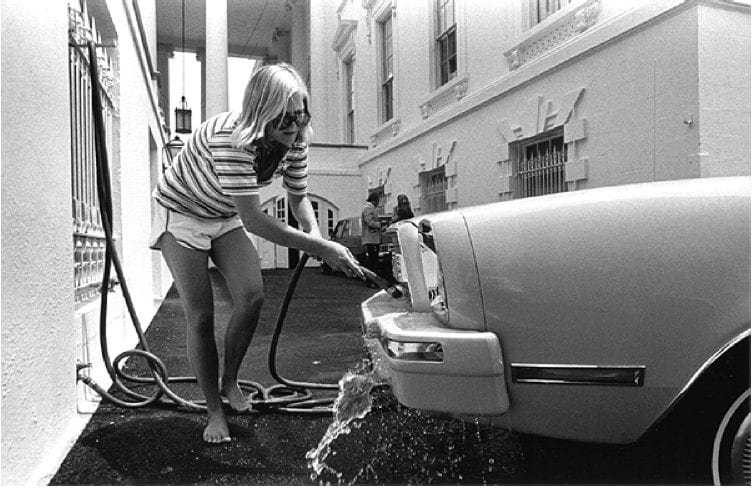 Teenage Girls Fills the East Room
On May 31st, 1975, the East Room of the White House was filled with over 70 teenage girls and their dates. This had to be the best prom ever in the history of proms. Not many proms are covered by the Washington Post, or frankly any local newspaper. This one was.
Young Susan had just split with her beau, Gardner Britt (of the Ted Britt Ford clan), and invited a college junior she just met three weeks earlier. Billy Pifer was a pre-med student at Washington & Lee University in Lexington, Virginia, and the two met earlier that May at the Shenandoah Apple Blossom Festival. That is a serious stroke of luck for Billy, given that three weeks later he was tearing it up on the dance floor in the White House.
The best part was that Susan's parents were out of town on a trip to Spain — of course — so she partied the night away sans supervision. Okay, not really … but I find that part amusing.
Washington Post Coverage
Here's a bit from the Post's article a few days later.
An attempt had been made to hire the Beach Boys as the prom band, but if the Beach Boys weren't going to charge an estimated $25,000 fee, they at least wanted permission to video tape the gig for later use. Permission denied.
Hmm … didn't ask Aerosmith, Lynyrd Skynyrd, or the Rolling Stones? You can probably leave out The Grateful Dead and Pink Floyd. They're not really prom bands. Maybe the Bee Gees? They didn't have their explosive Saturday Night Fever success until 1977 and I'm sure they would have been cheaper than the Beach Boys.
Well, the band that ended up playing — the one pictured above — was The Outerspace Band, a band originally formed at Trinity College in Connecticut. Talk about the gig of a lifetime.
Well, there you have it. This was the best prom in the history of proms, even though it was heavily chaperoned — by the Secret Service — which is also kind of cool.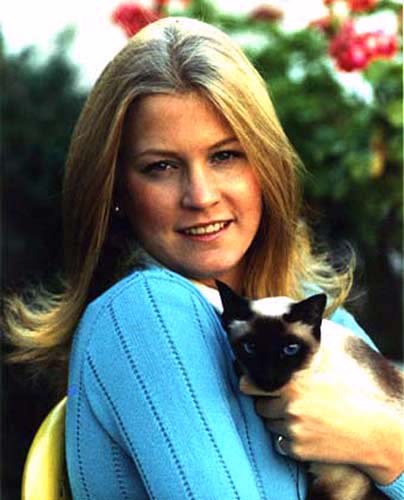 By the way, did you know her first marriage was to one of her father's former Secret Service agents?
Even more random trivia … IMF president, Christine Lagarde, went to school with Susan, graduating from Holton-Arms in 1974. Bet you didn't know that one.
Below is a series of photos we dug up from the Gerald R. Ford Presidential Library website.