This is a really cool old sketch of the original land owners for the city of Washington. Make sure you read this old post about the original land owners. The map was done in 1874 and represents Washington as it would have looked before 1792.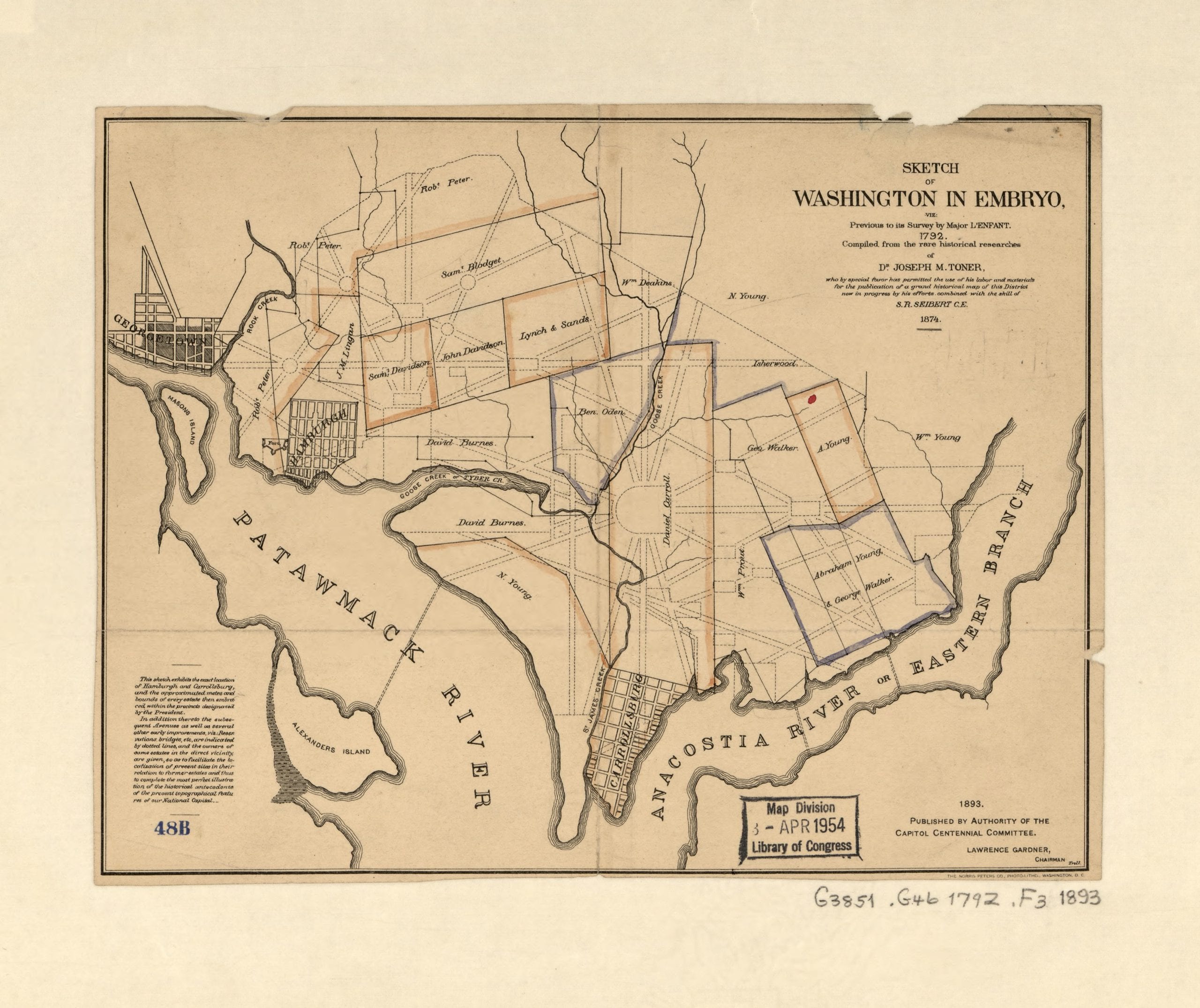 Source: Library of Congress
And, this is a good read about how John Adams traveled from Philadelphia to Washington as the first president to take up residence here.