At first glance, this looks like a mundane promotional photo from the early days of Metro's Judiciary Square station.  It isn't.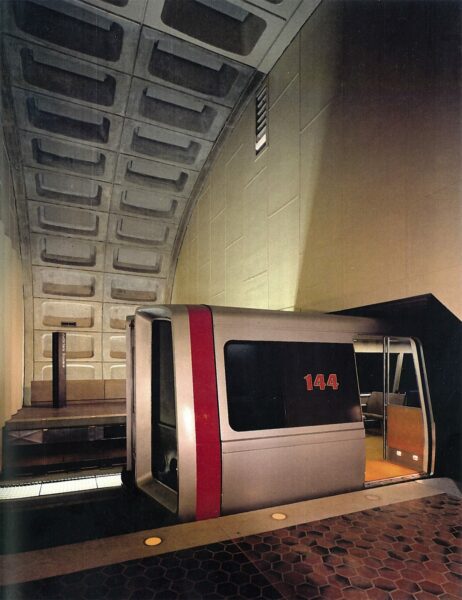 You're looking at a full-scale "experimental" station built in 1968 to practice underground building techniques.  It wasn't underground.  And it wasn't at Judiciary Square.
"Washington's first experimental Metro subway station, wide enough for two trains but far too short for even a single car, is taking shape – above ground – on the site of a former cemetery off Rhode Island Avenue ne.

Although it will never be used by a passenger or a train, it is expected to solve problems of construction techniques, lighting and acoustics for the 25-mile basic city subway system."-Washington Post 5/17/1968
WMATA spent $69,000 for the sample station in May 1968.  After just a few weeks of construction, it measured 64 feet in width, 30 feet in height, and just 17 feet in length.  It marked a key milestone in the capital subway project — a massive planning and engineering effort that started in the 1950s.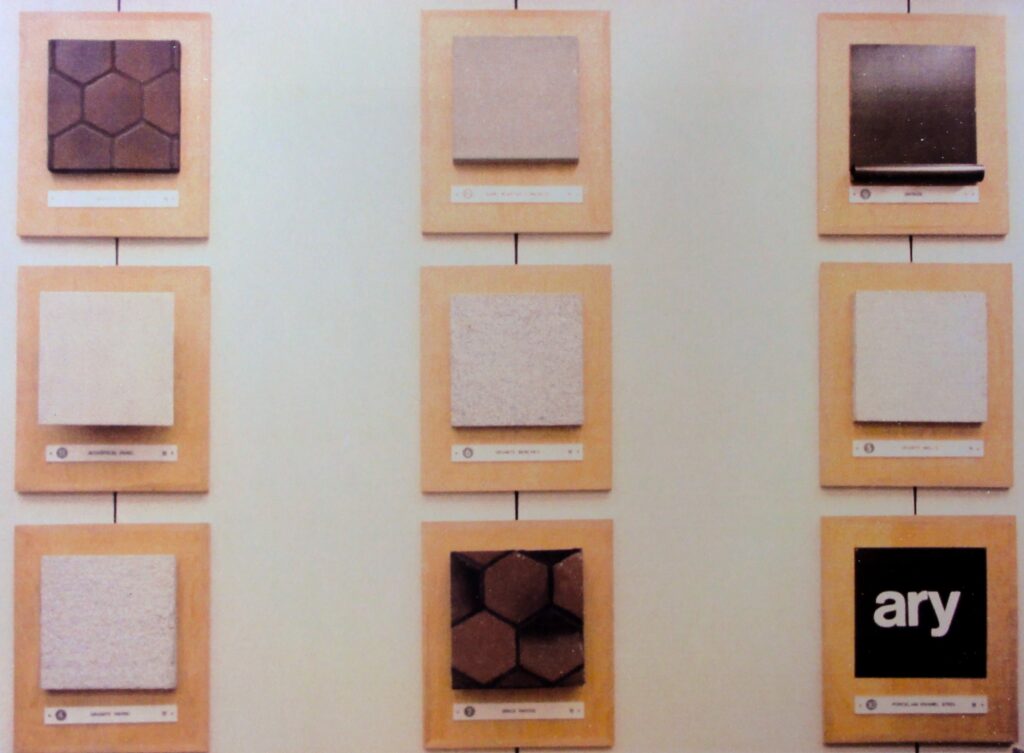 "For the Glory of Washington"
Stanley Allan was the project manager for Metro's architect, Harry Weese Associates.  Allan compiled hundreds of pages of early plans for the transit system in a 1994 book.  He chose to put a photo of the "experimental station" on the cover, describing it with pride:
"Full scale mock-up of a proto-typical vault section, built for the purpose of studying the technical aspects of concrete formwork, general constructibility, concrete and reinforcing steel placement, the cost analysis of these factors and the time to do the work as projected for a full 600′ long station vault.

"When completed it was a mock-up for platform paving including the edge strip, for the railings, lighting, concrete finishes, and acoustical treatment.  It served as an excellent public relations interface with the press, public officials, the general public and technical advisors."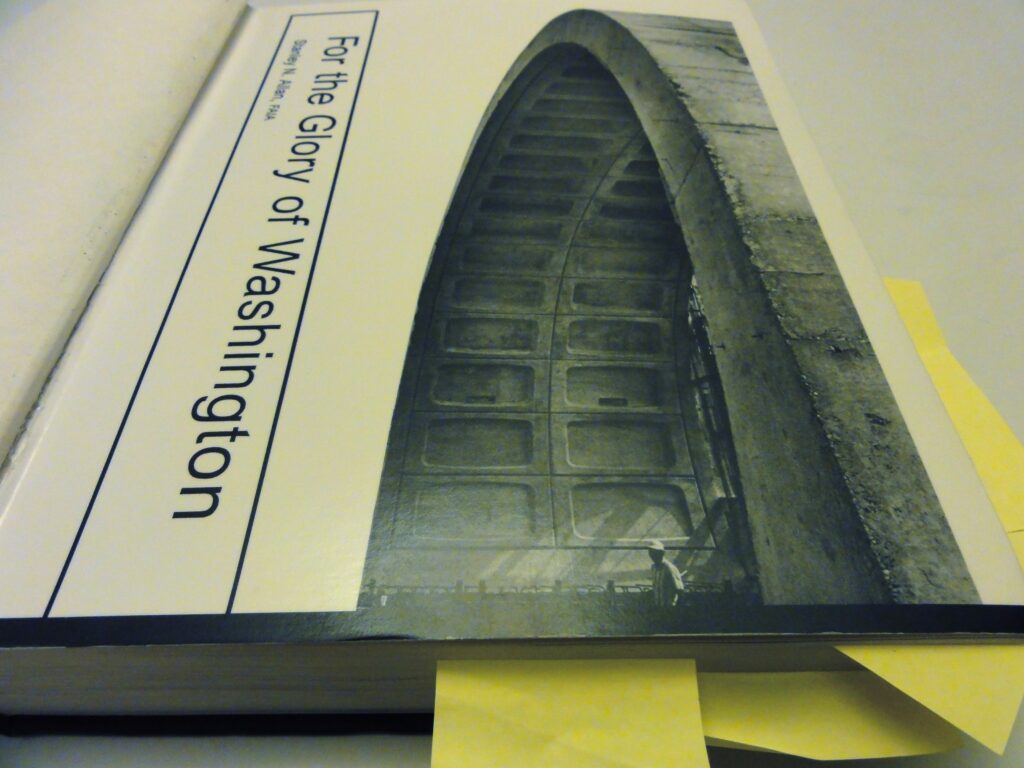 Testing was a success.  Metro's now-familiar concrete arches were an inexpensive way solve several problems.  A 1974 article described the construction process and the results:
"At the Rosslyn bi-level station, deepest in the system, there is an illustration of the massive structural work involved.  Most of the system's high-arched stations are in deep trenches cut under the street and then covered over.  But the Rosslyn station has been cut through rock.  A huge contraption on wide rails and supported by hydraulic jacks is used to hold it tightly until the concrete has set.

"The coffering effect — for strength — is created by using forms that look like inverted bathtubs.  Once the contraption — called a "form jumbo" — is in place, a section of the arch 106 feet from one side of the tunnel to the other and 66 feet long, can be constructed in about two weeks.  Concrete is forced into place under pressure. The final effect is to produce an attractive station requiring no paint, and whose walls are ingeniously out of reach of most potential graffiti artists."-New York Times, 9/10/1974
To put the 1968 "experimental station" in context, it's worth mentioning that ground was broken for Metro's first real station on December 9, 1969.  The system opened March 27, 1976.  It's unclear when the sample station was destroyed to make way for the current Rhode Island Avenue-Brentwood station.
About That Cemetery…
The Post's first mention of the "experimental station" described its location as, "the site of the former Harmony Cemetery at 8th place and Rhode Island avenue ne., just east of the Baltimore & Ohio Railroad overpass."
Red Line commuters walk past a small sign at the current above-ground Rhode Island Avenue station that pays tribute to some of the earlier underground inhabitants.  Added to the station in June 1981, the plaque notes that bodies were reinterred in a Maryland cemetery.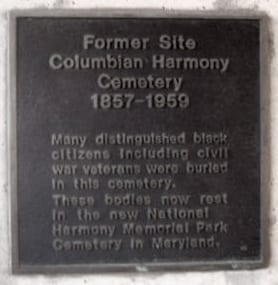 More About Metro
We discussed several of WMATA's early plans including an around-the-world subway tour when we showed you this bizarre bright red Metro train. We're researching a few more interesting early Metro topics.  If there's anything about the transit system you've always wanted to know, ask us in the comments below.
This is a guest post by Aaron. He also wrote a really popular post on red metro trains.