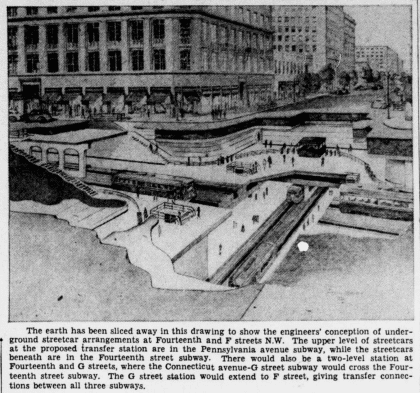 Between 1930 and 1950, the population of Washington expanded incredibly. The crush of people needed a way to get to work, and though a proposed subway in 1912 never came to fruition, the idea resurfaced during...
Check out this great set of photos from 1973, showing construction of Metro Center underground. Also, don't miss these other great old Metro photos showing Dupont Circle we posted a while ago. Source: Library of Congress Source: Library...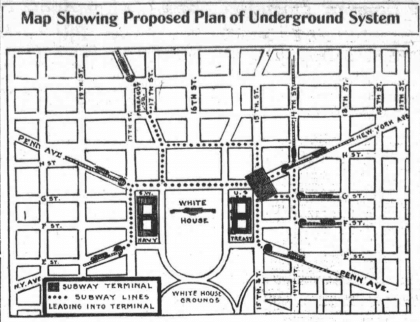 Washington DC almost has a subway started in 1912, well before WMATA and Metro opened in 1976. Learn about what almost was built in the District.
This is a map of Metro done with braille. I'm not sure what the date it on this, but since the Red Line stops at Silver Spring (why is it named Silver Spring?), it's some time...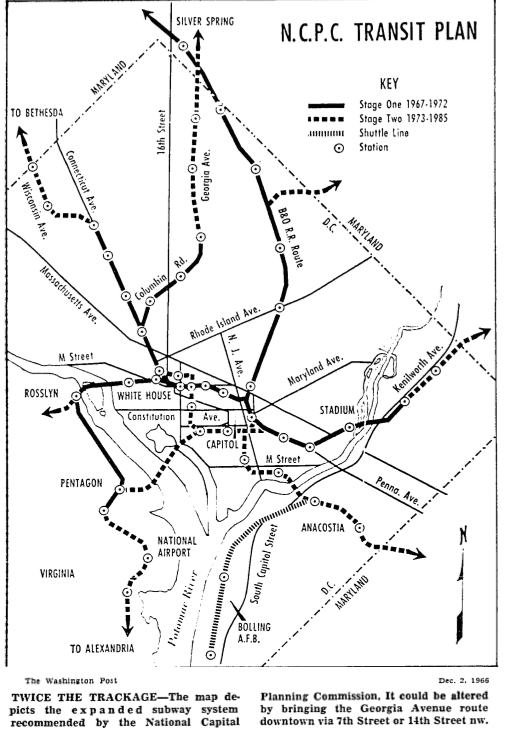 As with any massive public project, Metro was full of contentious debates and heated arguments. Ultimately, we know where we ended up, but back in 1966, things we slightly different and proposals didn't fully become realized....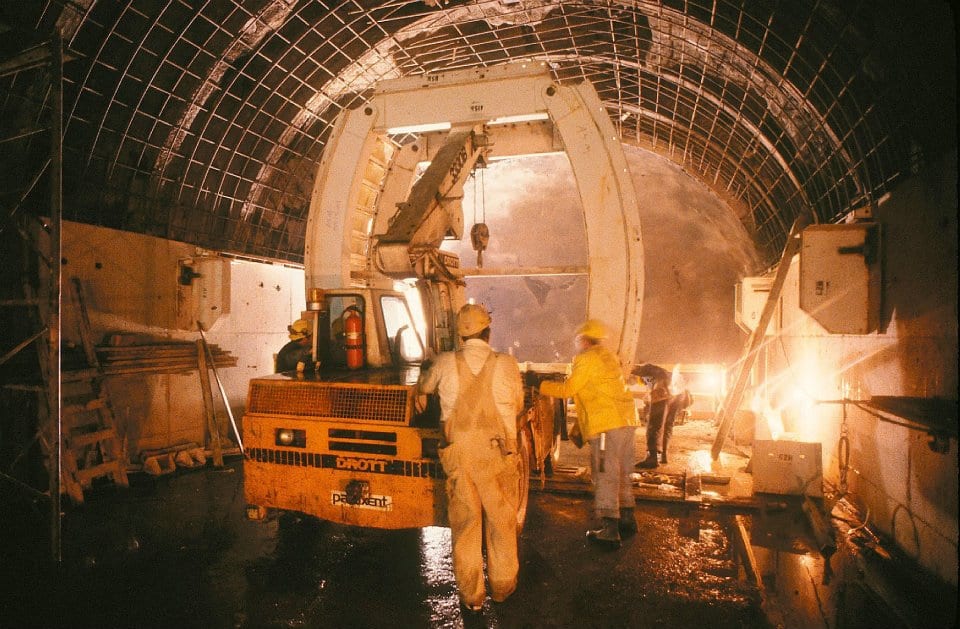 How cool are these? We stumbled across them on Metro's Facebook page. Tunnel near Forest Glen Forest Glen construction Silver Spring station construction Gallery Place-Chinatown 1974 Gallery Place-Chinatown construction Archives construction 1975 Take a look at...
Are you a long-time resident of Brookland? If so, you might remember the time when Metro just arrived. Or, like the article below, was about to arrive. This was printed in the Washington Post on August 6th, 1977....
In these 1966 drawings, train cars roll under Connecticut Avenue, but above Rock Creek. These amazing early Metro plans never came to fruition. They depict the Red Line between Dupont Circle and Woodley Park.
Unfortunately, I didn't find a larger version of this image, but it's still pretty cool to see. Source: Rare Vintage Photos of Washington, D.C.
Interesting. Imagine if the Kennedy Center had its own Metro station. The walk from Foggy Bottom is kind of a pain in the ass. Unfortunately for the Kennedy Center, they're still stuck in no man's land...