Between 1930 and 1950, the population of Washington expanded incredibly. The crush of people needed a way to get to work, and though a proposed subway in 1912 never came to fruition, the idea resurfaced during the 1940s.
Roosevelt's New Deal had ballooned the size of government following the Great Depression. World War II called for countless thousands to help manage the bureaucracy of war. In fact, in just two decades, the population nearly doubled from 486,000 to 802,000. (The Civil War had a similar effect, nearly doubling the population from 75,000 to 132,000.)
We came across an interesting article in The Evening Star from October 23rd, 1944 titled "$56,000,000 Subway System of Three Streetcar Lines Proposed for D.C." By the way, this would be the equivalent of $793 million today.
The beginning of the piece states that the proposal was to alleviate post-war traffic congestion in the city (note that the way didn't end until the following summer, but things were trending in the right direction after D-Day in Normandy). Ideally, this investment would "prevent congestion from reaching disastrous proportions and to halt a decentralization trend which threatens to explode the city." Well, that decentralization trend certainly happened on a massive scale with the epic suburbanization of the area, which continues to this day.
The article predicted linear growth of the population, pinning potential population of the entire metropolitan area at 1.7 million by 1980. They were off in their prediction by almost 30 years as the population of the area by 1950 was 1.4 million and in 1980, the total area population was over 3 million.
You can see the proposed routes of the lines in the map below.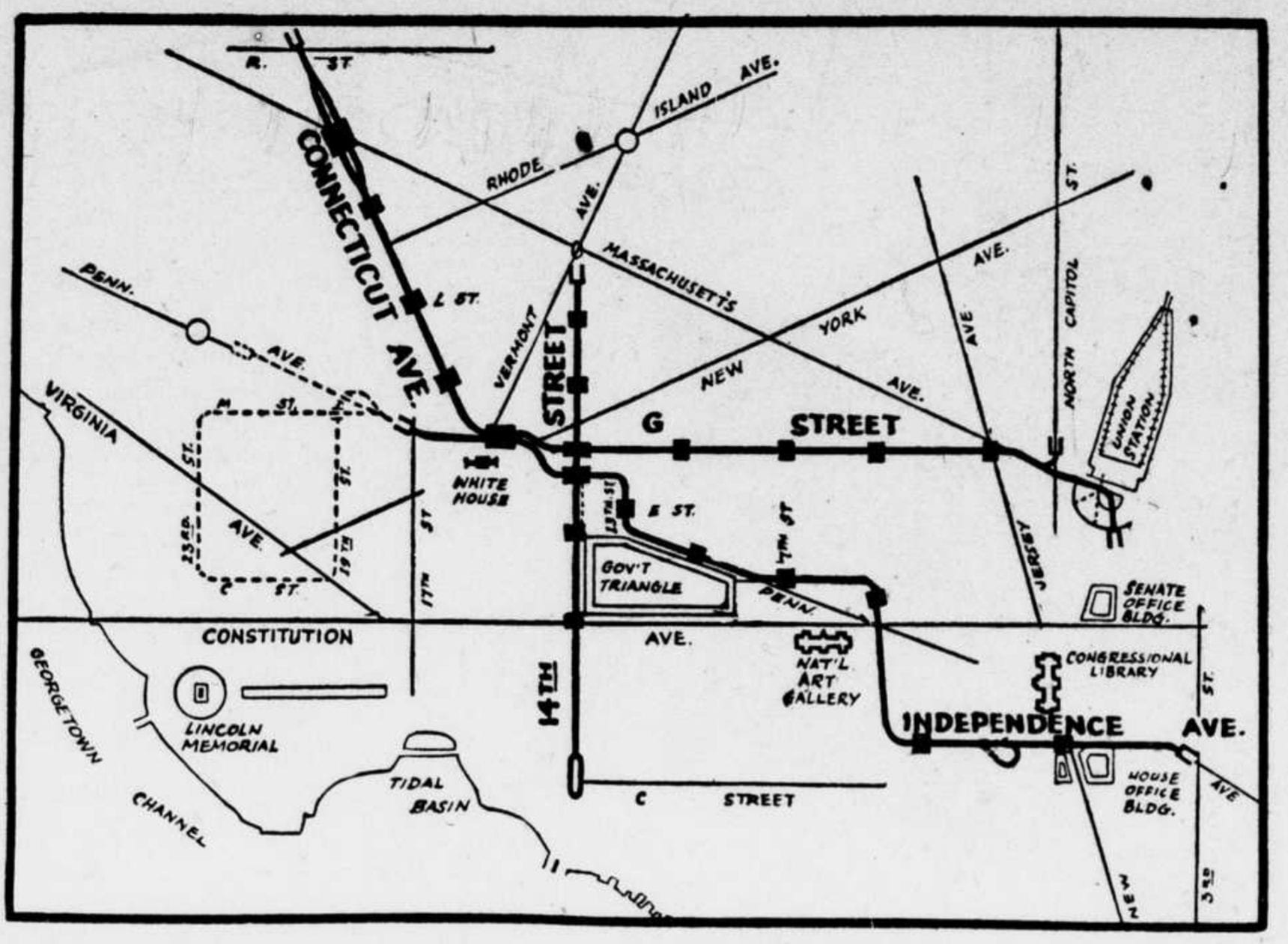 You can also see a proposed alteration of the intersection near the White House at Pennsylvania, 15th, New York, and G St. This is right by the Treasury Building and Old Ebbitt Grill today. There's a little cut through from Pennsylvania to G Street that isn't there today. For reference, the Treasury Building is the one on the far right.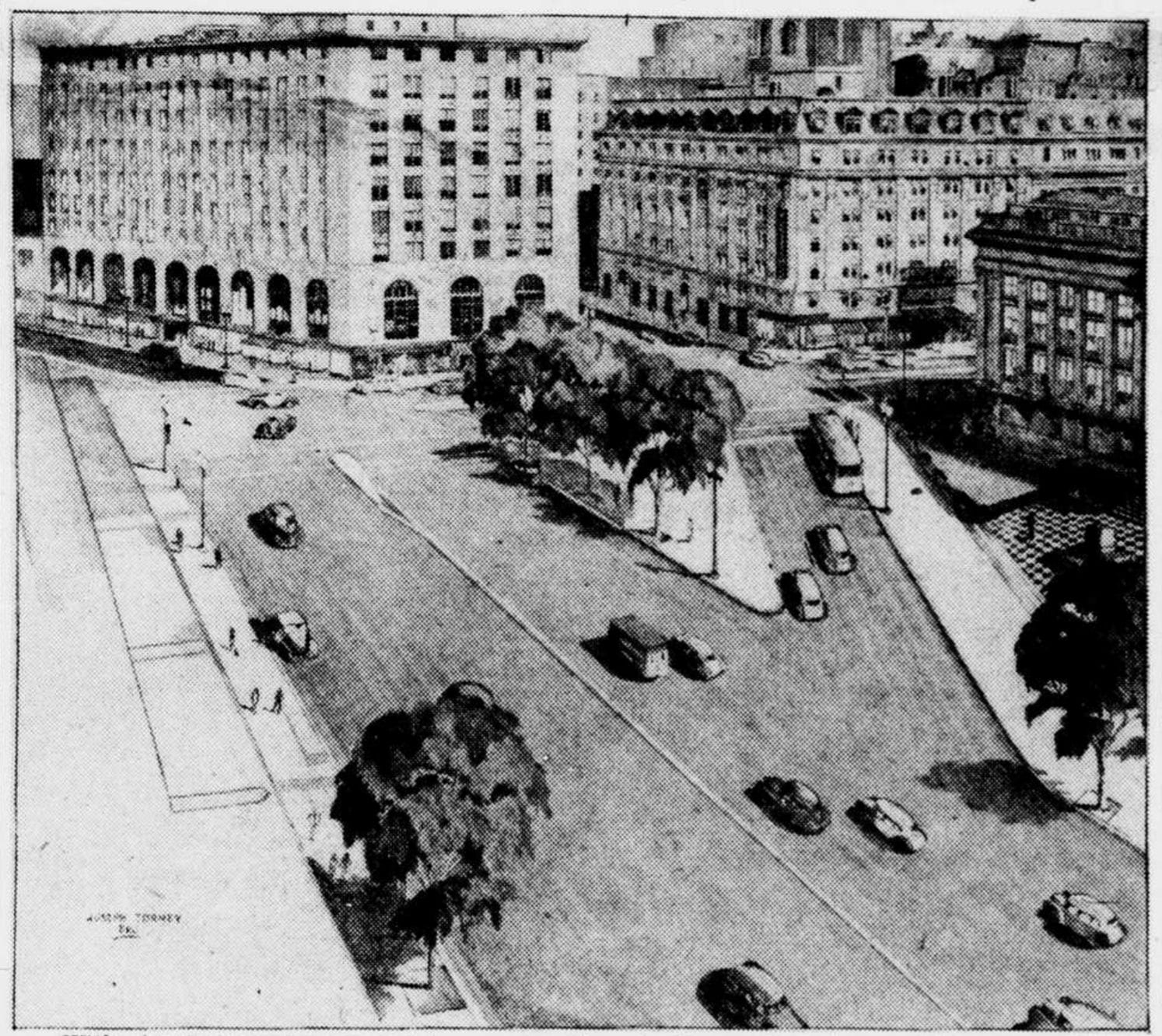 Here is one last view of the proposed changes to D.C. a cutaway of the streets to show the subway.