What was Washington, D.C. like in the 1930s? Take a look at our great posts with stories, people, photos, and history about the District from the thirties.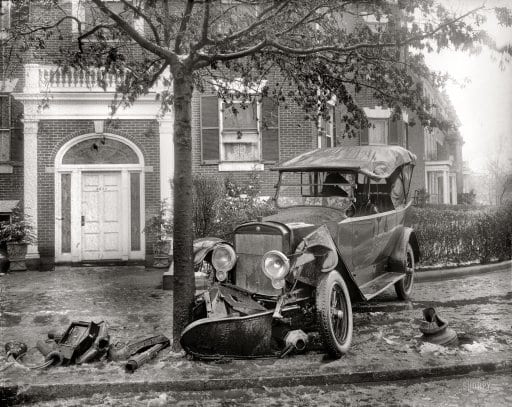 A rum squad MPD prohibition officer was arrested for drunk driving in 1930. Isn't it ironic? Don't you think?
This lovely old photo of Washington shows the Petworth neighorhood from the air in the 1930s. Any idea where this is in Petworth? Also, for those in Petworth who thumb their nose at the suburban dwellers...
Take a look here at Garfinckel's at 14th and F St. NW near the Treasury Building. The building still stands and is where The Hamilton is today.
National Airport in Arlington was opened in the summer of 1941, several months before Pearl Harbor. Below is a fascinating old image showing the aerial view of what would eventually become National Airport.
This amazing old photograph shows the intersection of 14th St. and Pennsylvania Ave., where the Willard Hotel sits. It has some amazing details so click OK it to see them.
This lovely old image shows the site of the National Archives early in the construction process. It was taken on July 1st, 1932.
This is what the National Archives building looked like before it took shape in the 1930s. What a fascinating old photo. Source: National Archives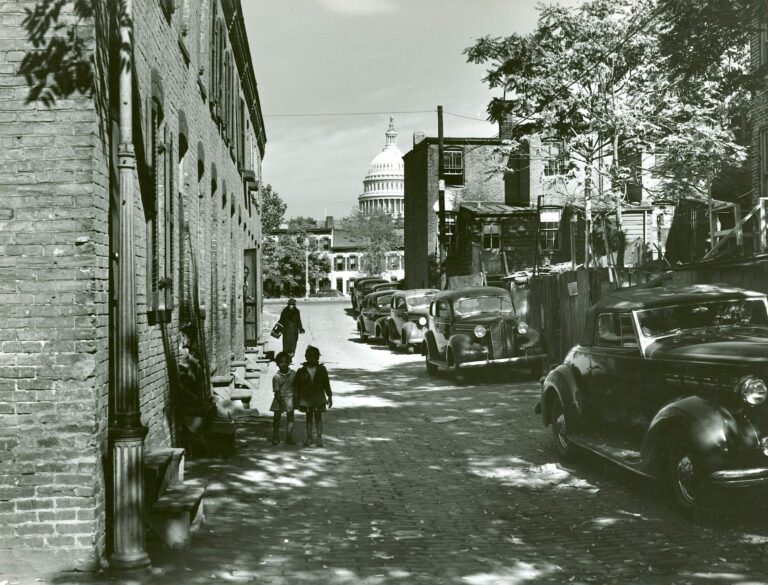 This old photograph shows Southwest D.C. as it looked in the late 1930s and early 1940s. Source: New York Public Library I can't really even orient myself to where this is today as the place has...
This beautiful old photograph of the Washington Monument, lit up at night, was taken in 1933. Click on it for some great details. Source: Shorpy
This fascinating old photograph shows Washington at 13th and F St. NW in 1935. This area today is Metro Center. Click on it for greater details. Source: Shorpy