Here are some great old photos of traffic in Washington back on July 20th, 1936. The city was in the middle of a rough heat wave and the country was faced with nearly 12,000 deaths across 86 cities due to the heat!
This first one shows a streetcar heading to Rosslyn from the Capitol. Take a look at the taxi and what appears to Model A Ford.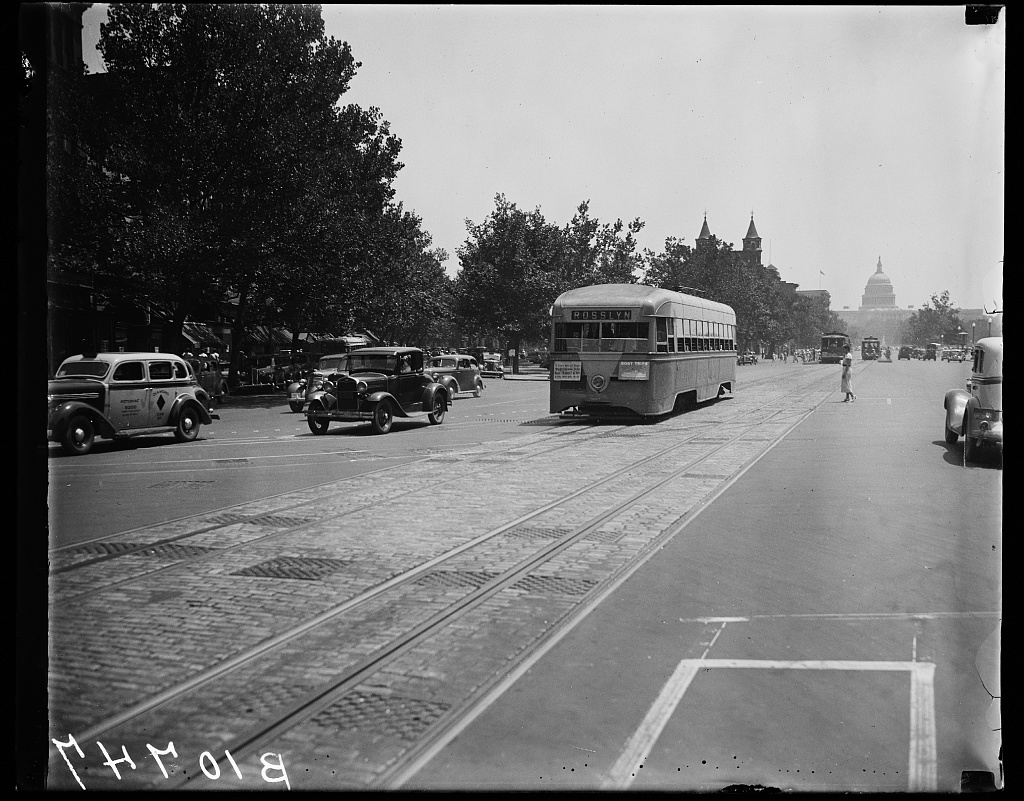 The photo below shows us looking up Pennsylvania Avenue towards the Willard and the Treasury Department.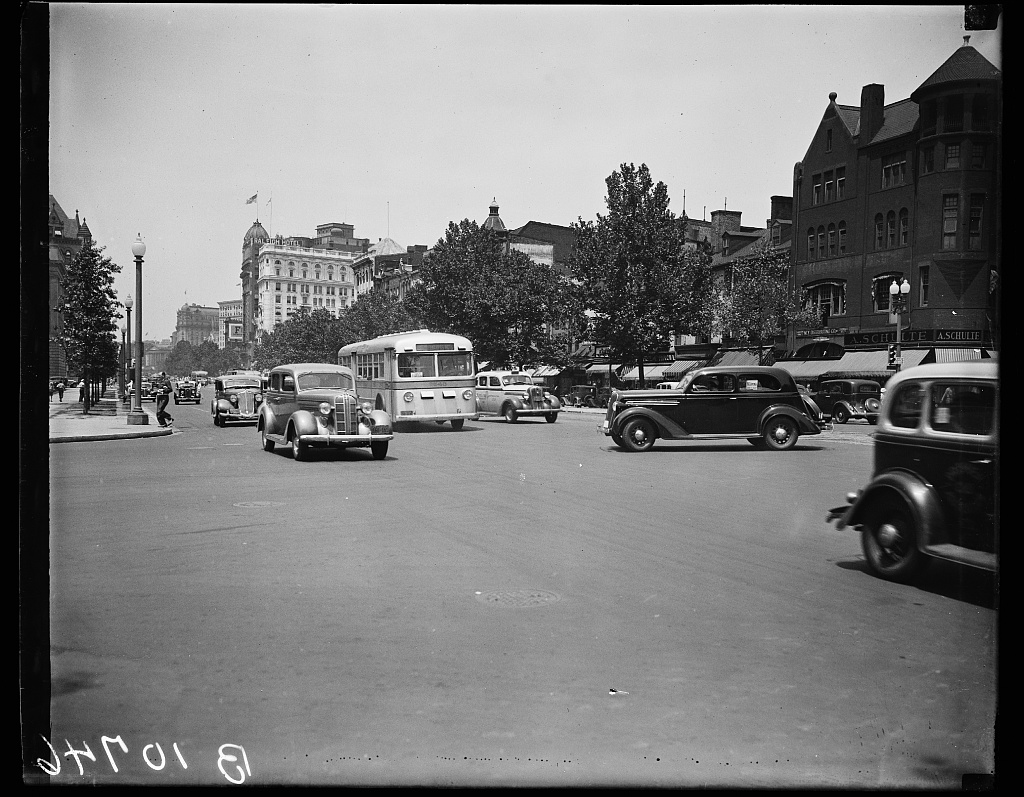 It's fun to see these old images and how many taxis were cruising around the city back then.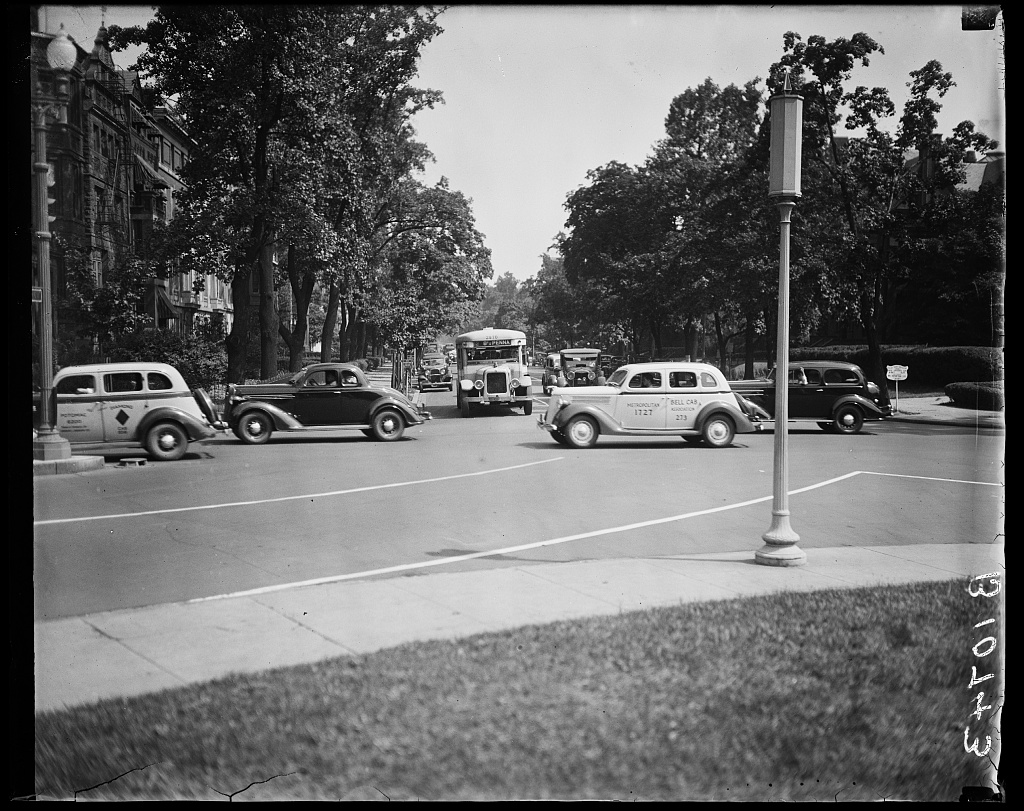 This one shows us looking down on the Treasury Building, up 15th Street with streetcars heading in both directions. This appears to be from maybe a fourth floor room in Hotel Washington.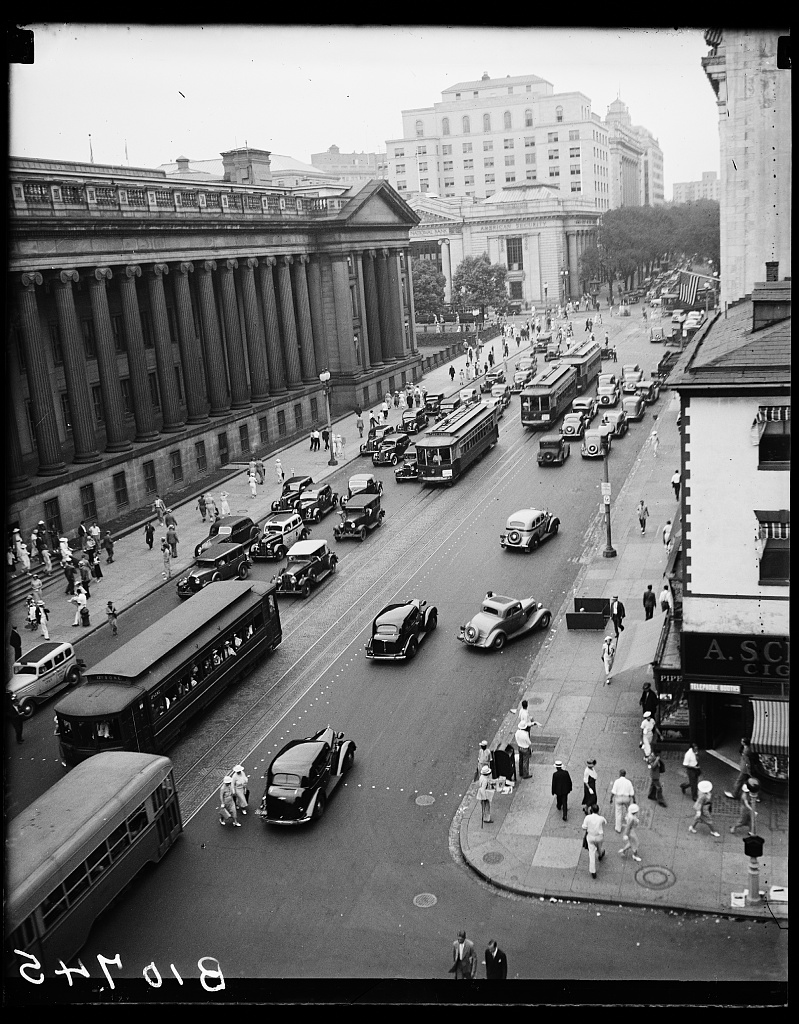 Here we are looking up 15th Street where it intersects with Pennsylvania Avenue. Hotel Washington is on the right and the Treasury Building on the left.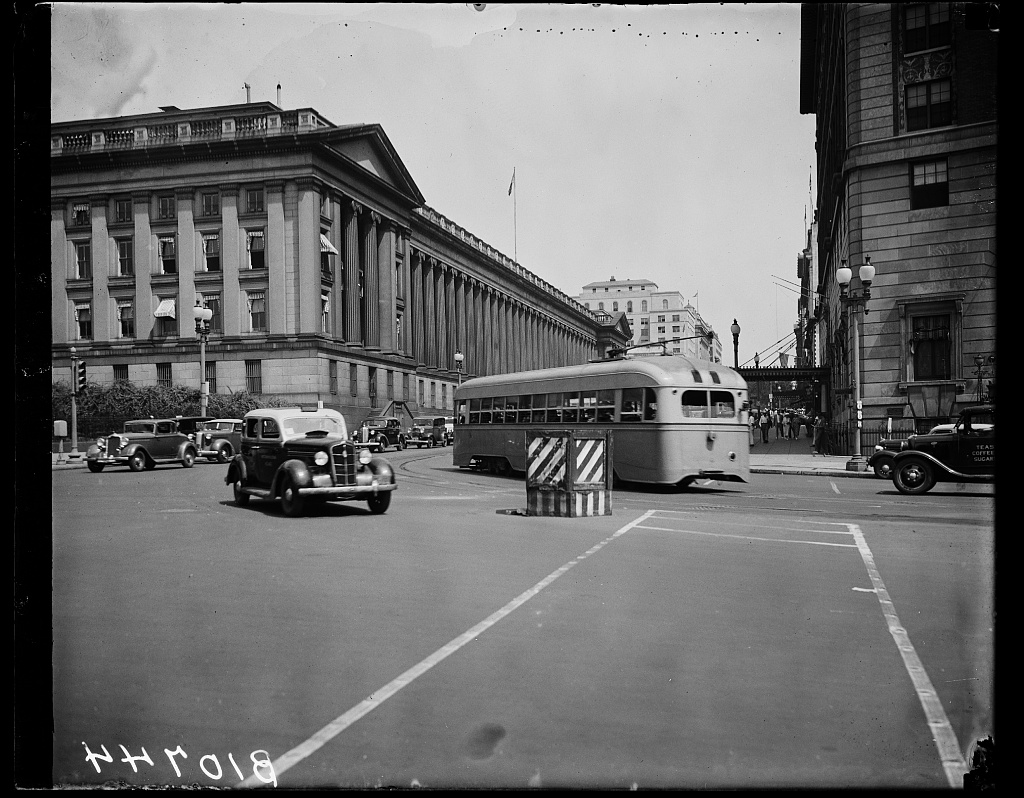 July 20th was a Monday so everyone was back to work after a nice weekend break from the DC heat.