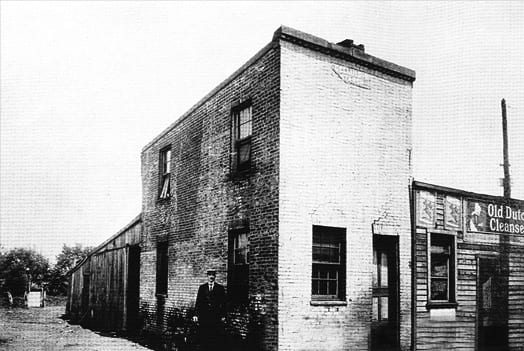 Rosslyn and Arlington weren't always great places to be, especially in the late 19th and early 20th century. Many parts were quite bleak, and worse, extremely dangerous. There once was a place called Dead Man's Hollow,...
What an incredible approach and entrance to Key Bridge. This was a proposed design for the approach and massive entry to Key Bridge from 1928. This is a fascinating piece of architecture that was never built....
Hello GoDCers! Thursday is coming to a close, and tomorrow is Friday. So that's great news. To celebrate, we're sharing a great afternoon photo with you. This is a great photo that we dug up on Flickr....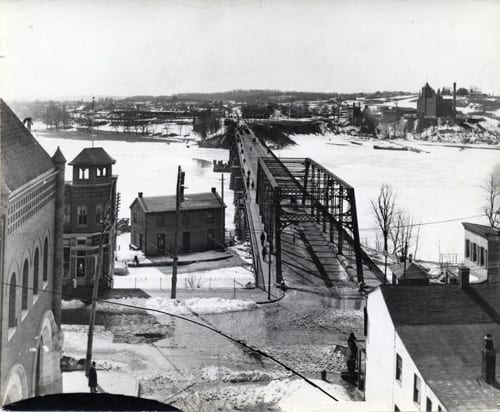 You may not know this, but many years ago, in 1925, Rosslyn was nearly destroyed by a major fire. We came across a crazy article detailing the horrors and action-movie like sequences of the fire that...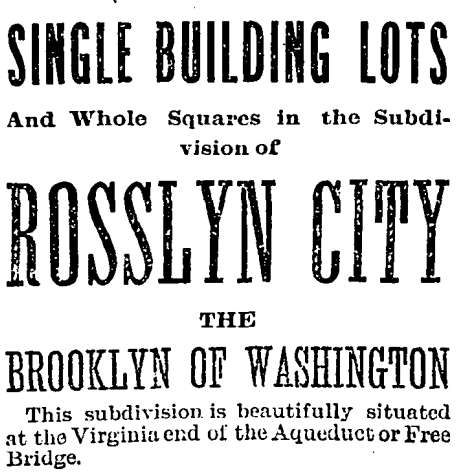 This is great. It's an advertisement from The Washington Post on September 8th, 1889. While we're on the topic, do you know how it got its name?, or where Ballston got its name?