This is a man who needs no introduction. Babe Ruth was the biggest celebrity in America during the 1920s. On December 7th, 1921, he was visiting Washington to stop by and say hello to President Harding.
Below is a photo of him exiting the West Wing (check out some old photos from the White House Historical Association). Thank you Library of Congress.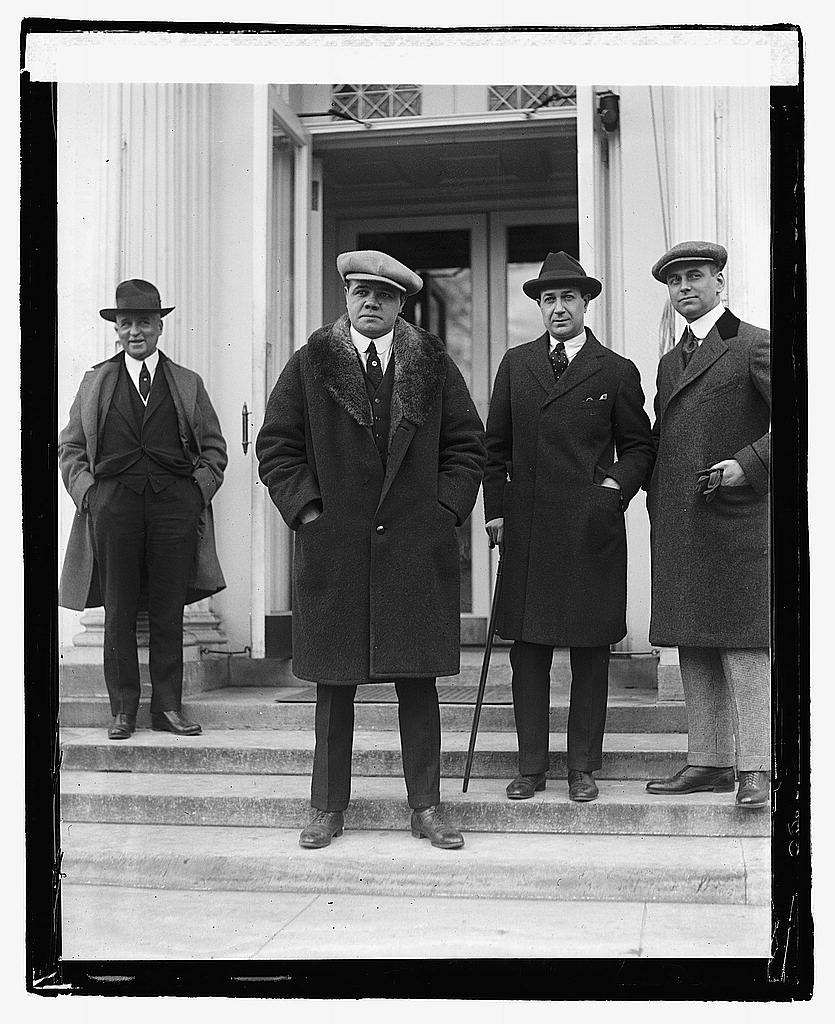 The mention of it in the Post the next day was excellent.
Babe Ruth, baseball's greatest hitter, was introduced to the President, who greeted him cordially, and when Babe came out, he was wearing a smile broader than any that ever radiated over his face after he had knocked out one of his famous home-runs.
I guess even the Babe could be a little starstruck.
This wasn't his first visit to the Executive Office of the President … a few years later he had enlisted in the New York National Guard and visited General Pershing in the War Department building (now the Eisenhower Executive Office Building).
Related articles