This is a very famous photo of President Lincoln from February 5th, 1865. The President would be assassinated a short two months later at Ford's Theatre. I also found a colorized photo of the one taken by Alexander Gardner. Compare the two of them … the colorized one looks amazing, and kind of spooky.
Check us out on Facebook or Twitter if you want to see more stuff like this.
Here's the color one again for a closer look. Wow.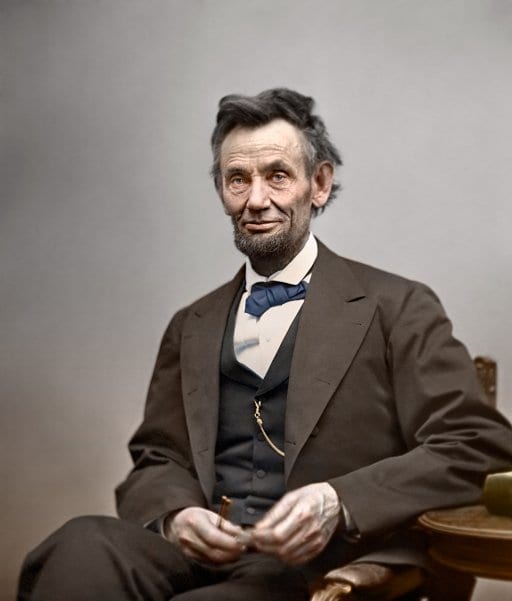 This was another gem from Shorpy, posted by their user, Tacoma.
Related articles