Abraham Lincoln's funeral procession on April 19th, 1865, was a solemn event that brought the entire nation to a standstill. The president's assassination had shocked the country, and the procession was a chance for Americans to mourn and pay their respects to the fallen leader.
The image of the funeral procession is a powerful one, capturing the moment when the casket was carried down Pennsylvania Avenue, flanked by mourners and soldiers. The image shows the grief and sadness on the faces of the mourners, all of whom were dressed in black and carrying flowers as a sign of respect.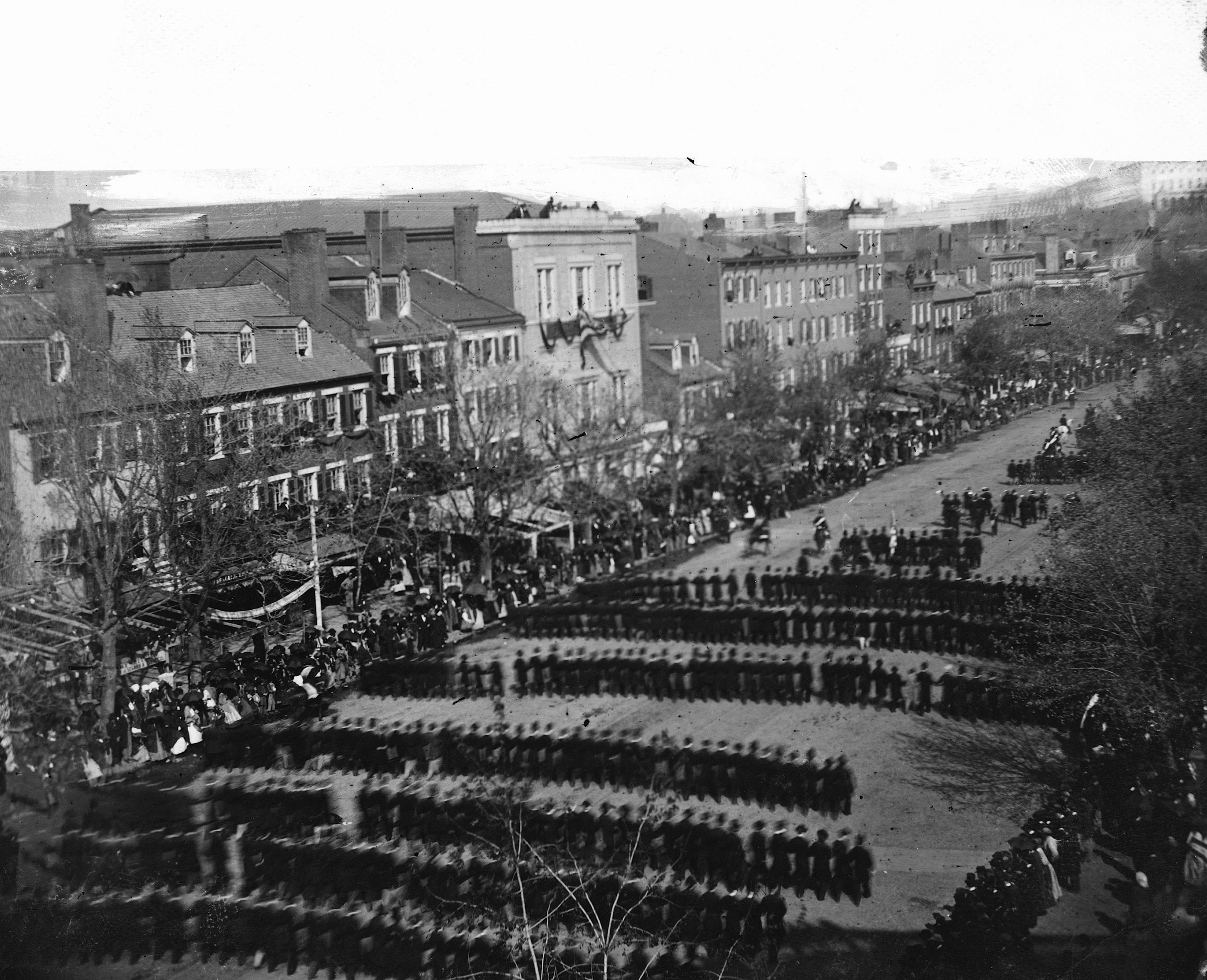 As you zoom in on the image, you can see the details of the procession, including the flags and banners that were carried alongside the casket. The image also captures the somber atmosphere of the event, with people standing quietly along the street and the soldiers marching with solemnity.
Abraham Lincoln was one of the most beloved presidents in American history, and his death was a tragedy that affected the entire nation. The funeral procession was an opportunity for people to come together and remember the man who had done so much for his country.
Today, the image of the funeral procession serves as a reminder of the power of collective mourning and the importance of honoring those who have passed. It is a reminder of the deep emotions that can be stirred by a single event and the way that people can come together in times of grief.