What was Washington, D.C. like in the 1920s? Take a look at our great posts with stories, people, photos, and history about the District from the twenties.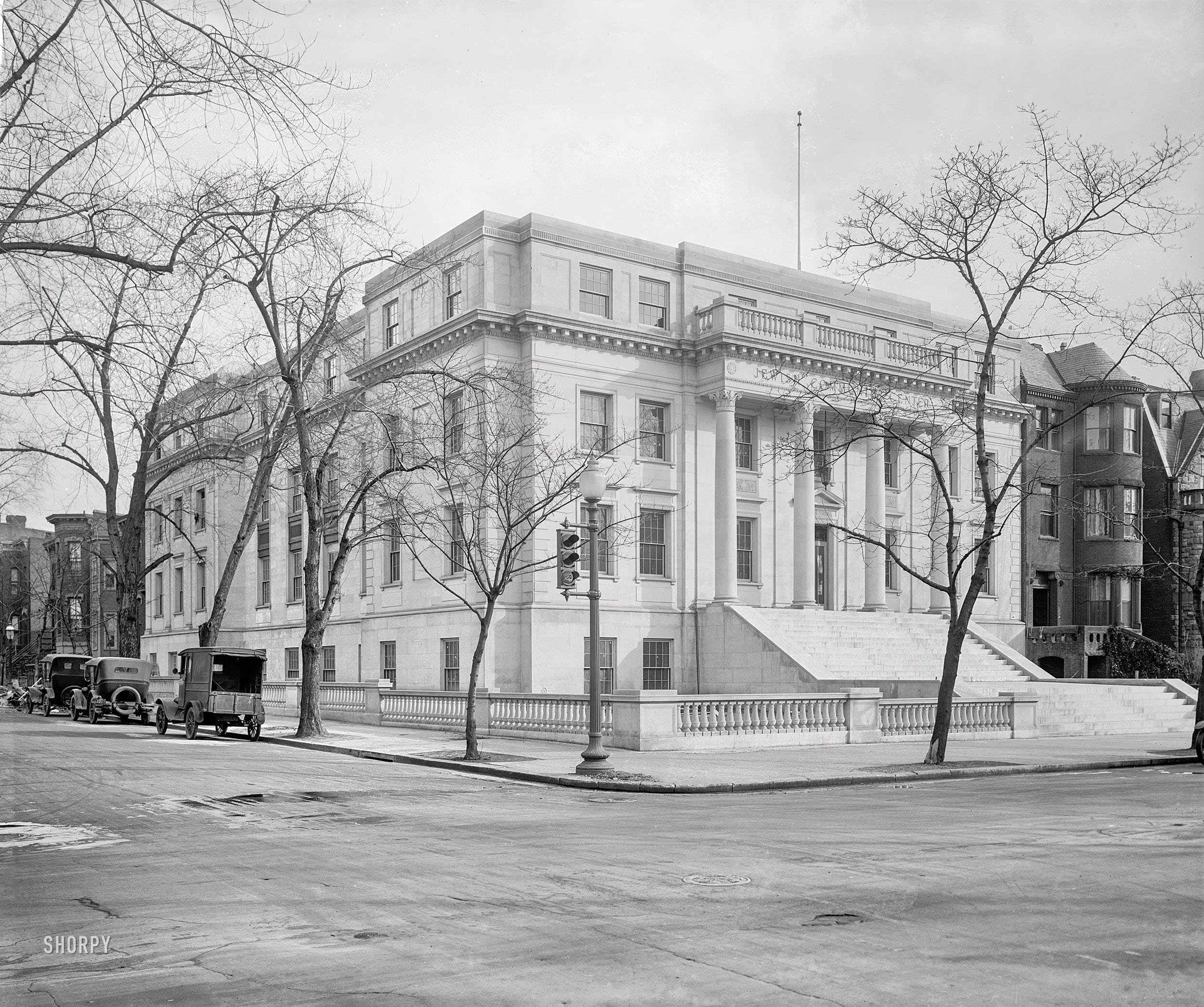 This great old photo shows the JCC at 16th and Q back when it opened in 1926.
Need something to take your mind off what's happening? How about some great old photos of downtown Washington 100 years ago? Here's a terrific old image showing the Woodward & Lothrop Building, which still stands today....
Charles Glover was a prominent banker and philanthropist in Washington between the 1880s and his death in 1936. He was the President of Riggs Bank, a huge backer of the City Beautiful movement , and opened...
You're looking at a cool old photo from 1926, showing the DCJCC at 16th and Q St.
Congratulations to the Class of 2019. Now you're ready for the rest of your lives! Take a little inspiration from this lovely historic photo showing your predecessors graduating in the late spring of 1925. Actually, I...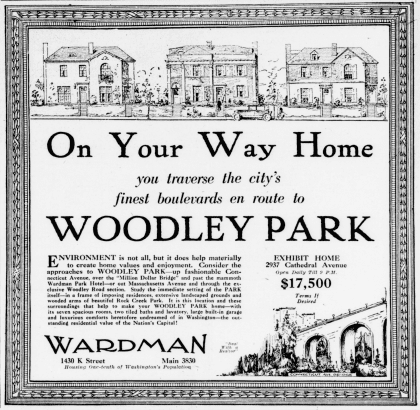 Harry Wardman was a prolific developer of Northwest in the 1920s. This ad from The Evening Star shows some of his homes on Cathedral Ave. in Woodley Park.
What did homes look like in 1920s Silver Spring? This advertisement promotes "growth now has brought modern, rapid transportation."
Mass Ave. Heights and lesser-known Mass Ave. Park were developments in the early 20th century full of lovely homes near the edge of Rock Creek Park and Observatory Circle. Mass Ave. Park became the currently known...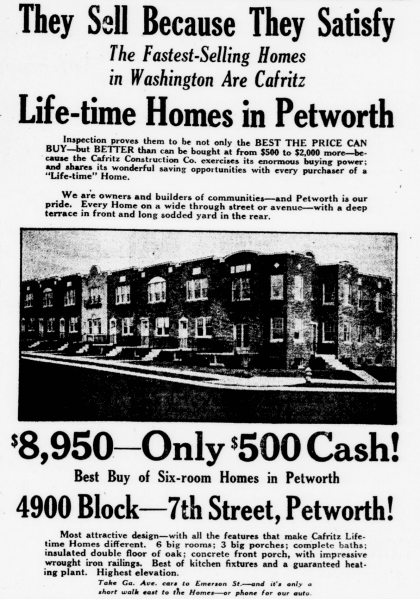 We posted some cool old maps of Petworth's development in the early part of the 20th century yesterday. Today, here are some cool ads to go along that. You're looking at a few ads we found...
Okay GoDCers! This is a photo shared by a fellow reader Eric. He sent it in quite a while ago, so I'm a bit late on sharing this with the group. But, I promised to crowd-source...