Can you find these homes today? I did some sleuthing and the best I could come up with was E Walnut St between Little St. and Mt. Vernon Ave. The directions in the advertisement seem to hint at that location too. I just can't figure out which homes they are. The ad below was printed in The Evening Star on December 20th, 1920.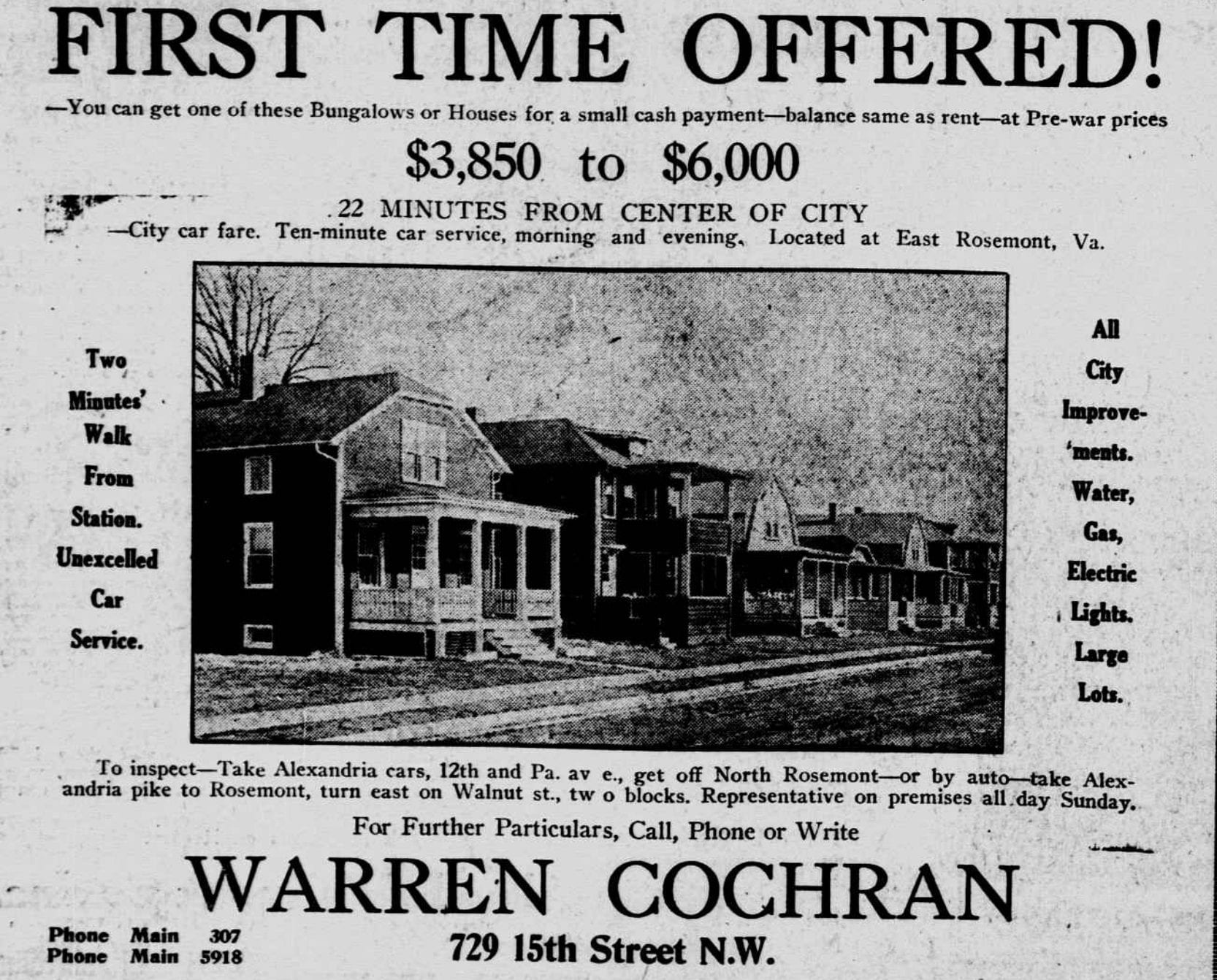 Source: Library of Congress
Looking at the Google Street View below, it almost looks like the photo in the ad is reversed. What do you think?