We came across a cool old advertisement in The Evening Star archives showing lovely new homes built in Woodley Park by prominent D.C. architect, Harry Wardman.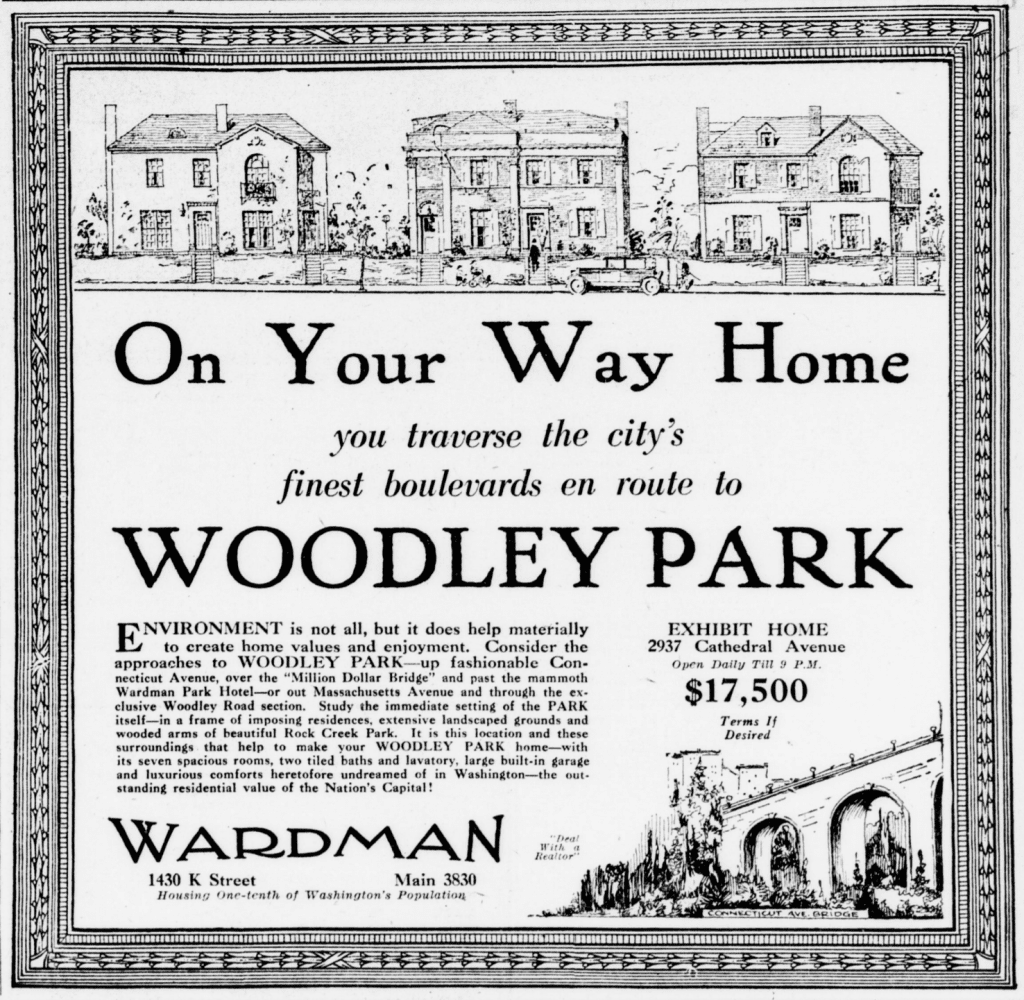 The home was priced at $17,500 in 1925 dollars, which is about $245,000 today. Zillow has the home valued at $1.2 million.
Below is the home today on Google Street View. The sample home is on the left, 2937 Cathedral Ave. NW, near both the Maret School (their main building is the namesake of Woodley Park) and the Swiss Embassy.