In 1920, Washington D.C. was a bustling city full of promise and opportunity. Amidst the busy streets and grand buildings, one business stood out: the Victory Tire Company. Located at 1026 14th St. NW, just north of K St., this tire company offered a unique guarantee – 6,000 miles on their tires.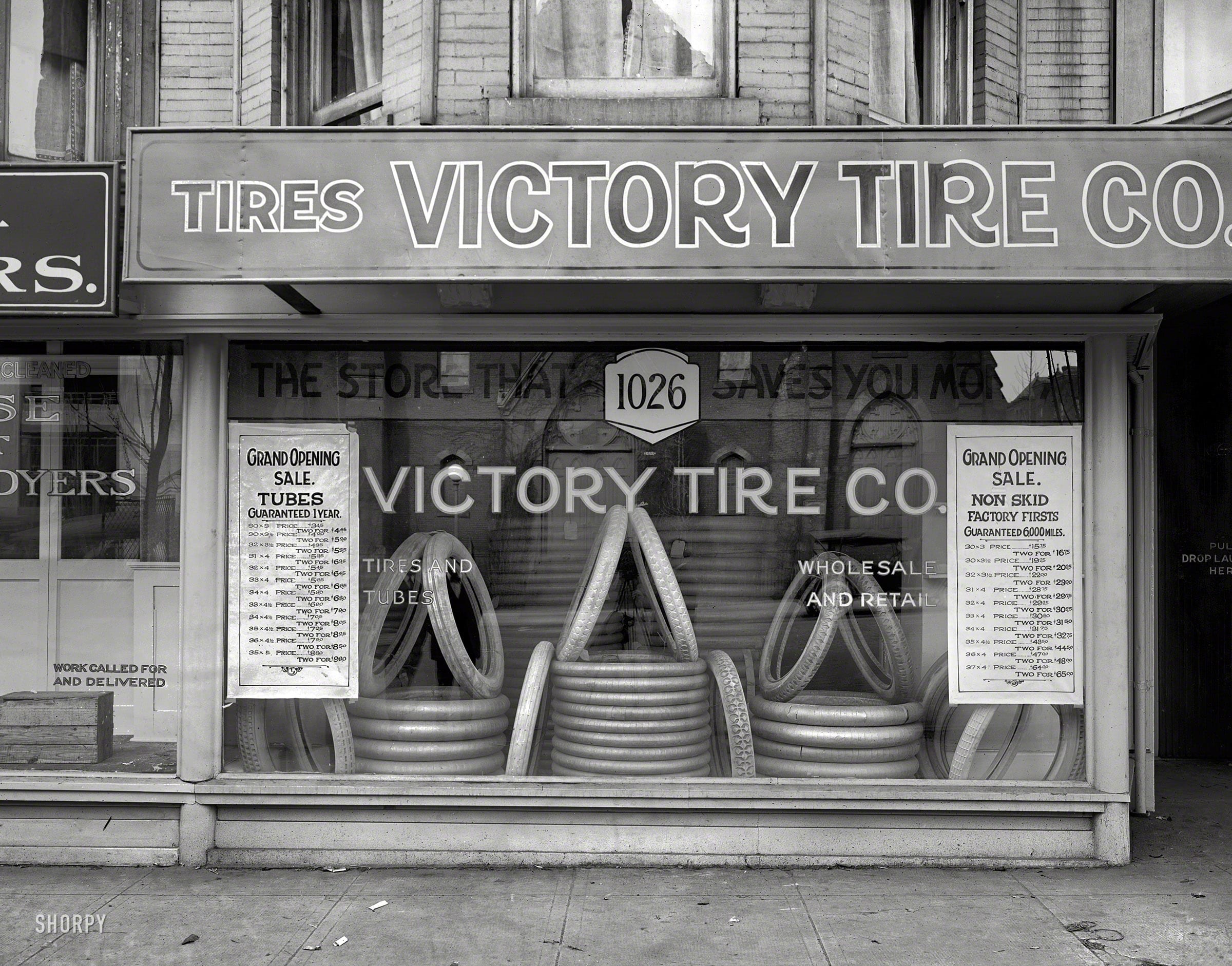 The Victory Tire Company was a popular choice for drivers in the early 20th century, as automobiles were becoming more commonplace and reliable. The company's slogan, "Get Victory Tires and Go Places!" reflected the excitement and adventure of the era, as people explored new destinations with the freedom and independence that cars provided.
The black and white photograph of the Victory Tire Company, taken by the National Photo Company and dated circa 1920, offers a glimpse into the past. The building's façade is decorated with ornate details, while the large storefront windows showcase the latest tires and automotive accessories. In the foreground, a car is parked on the street, suggesting that the store was conveniently located for customers on the go.
The Victory Tire Company was just one example of the many small businesses that helped fuel the growth of American industry in the early 20th century. By providing quality products and excellent customer service, companies like Victory Tire helped to establish a culture of consumerism that would shape the country for decades to come.
As we look back on this photograph and the history of the Victory Tire Company, we can appreciate the ingenuity and entrepreneurial spirit that defined early 20th century America. The image of the store on 14th St. NW serves as a reminder of the progress and innovation that helped make this country what it is today.