What a beautiful home. I've driven by this home a few times, and it's amazing.
Does anyone happen to know who lives there? Because, if you do, make sure you share this with them. I'm sure the current residents would be interested in seeing this ad.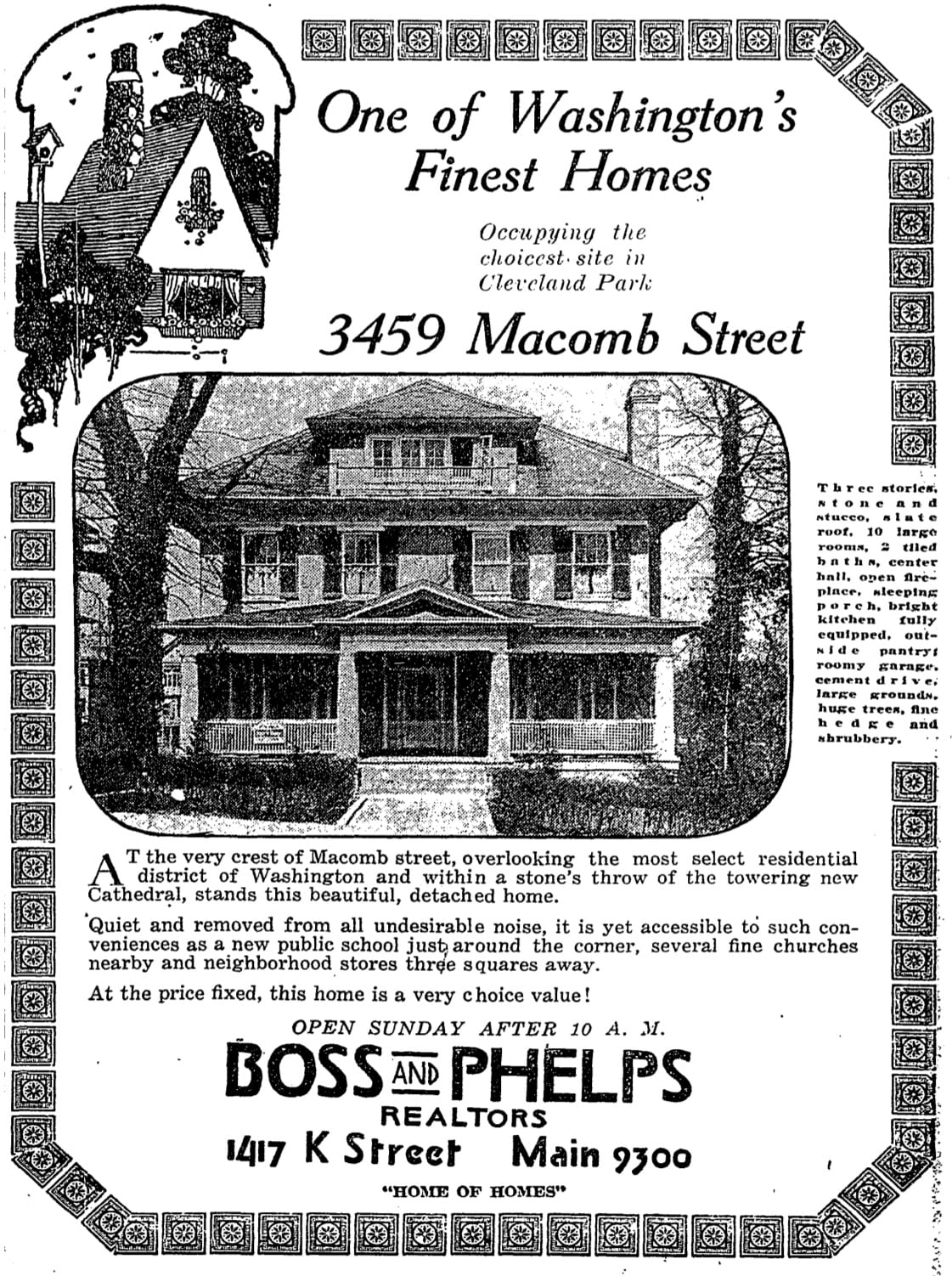 The ad was printed in The Washington Post on March 29th, 1925. The home is valued at $1.82 million today, according to Zillow.