Here's our next photo for "Pictures Tell a Story." It's a great old shot from 1918 of World War I soldiers motoring through the city on trucks.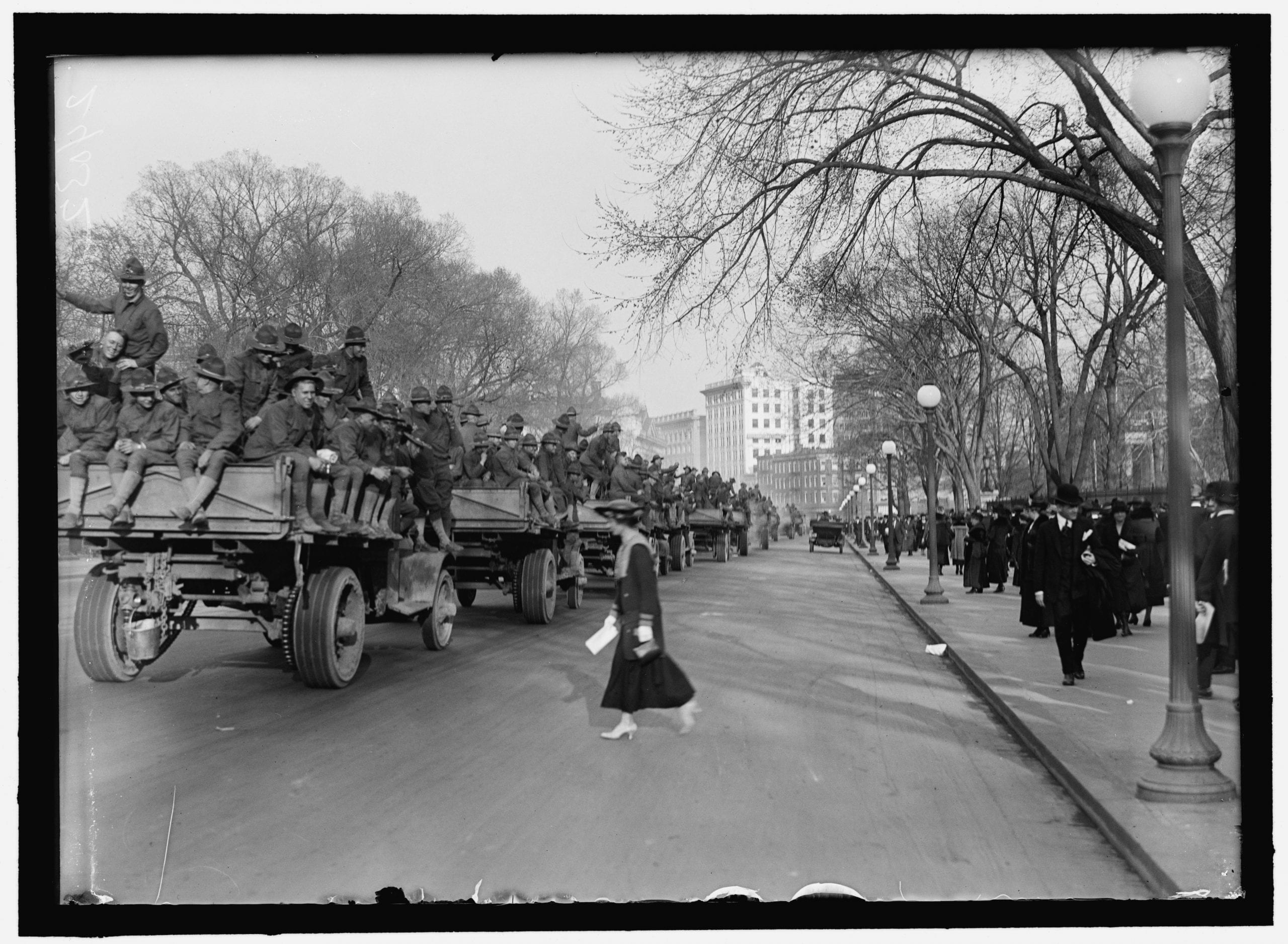 Source: Library of Congress
So, to start, let's look at the soldiers in the last truck. Notice how he's staring at the woman crossing the street. He might not be cat-calling at the moment, but I can assure you, he's about to with his buddies egging him on. The guy at the front of the truck, smoking the cigarette, might give him some competition though.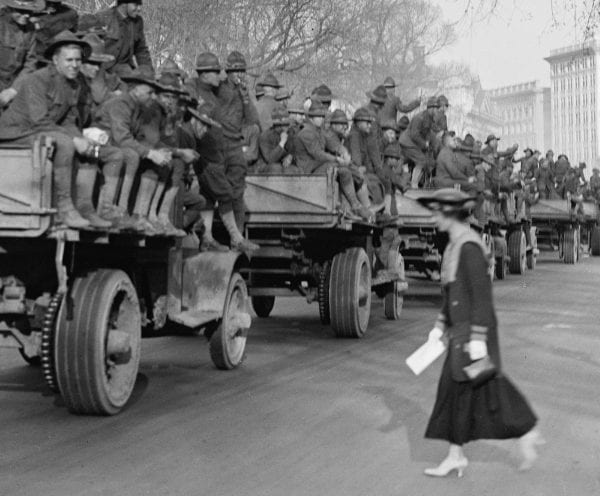 Here's a better close-up of the soldier. What do you all think?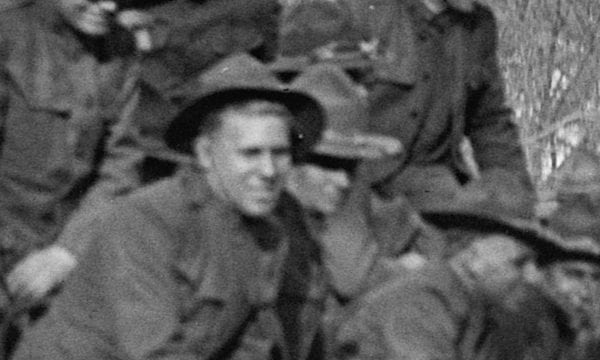 How about the woman? Is she holding a letter to mail?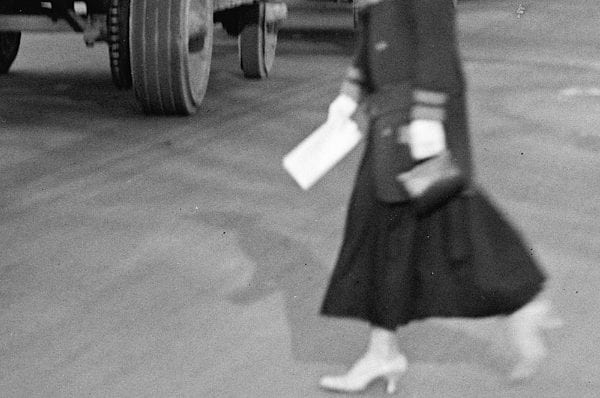 Check out the soldiers in the second to last truck. They appear to be cheering or making noises for the crowds. The guy without a hat seems to be enjoying himself and the one behind him in a crouch seems to be engaged in cheering, or likely some sort of horsing around? How about the guy with his fist up … what's he doing?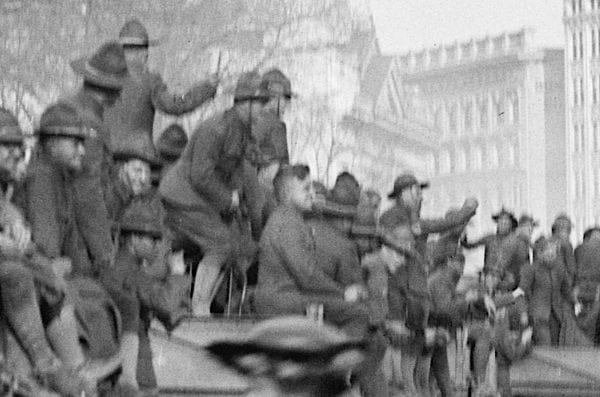 Look how awesome this guy is dressed. People had a much better sense of fashion and style, generally back then. Or, at least we can say a much larger proportion of people cared about how they dressed when they went out. Today you see people (namely tourists) walking around in crappy Walmart jeans, those goofy FBI caps, or I heart DC sweatshirts.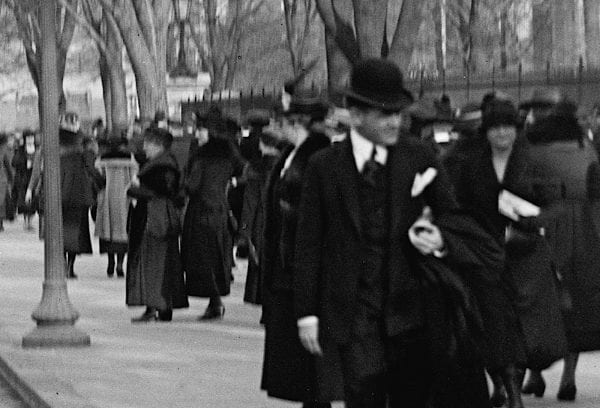 Here's another thing that we noticed on the back of the last truck. There's a bucket hanging off the rear. I wonder what that was used for?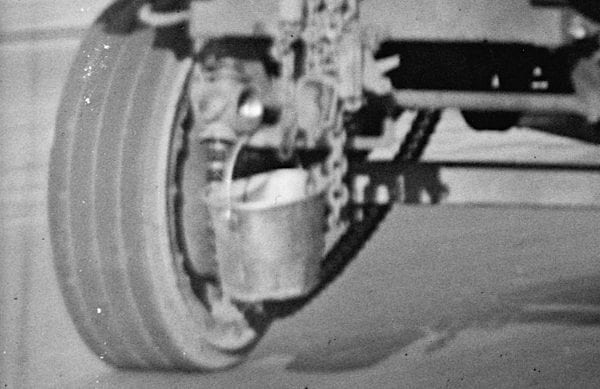 This was a fun one to study. What do you guys see? Add your comments below.
There were a few more photos in this series, so we'll share those below.