Pictures of Washington, D.C. that tell a good story.
This amazing old photograph shows the intersection of 14th St. and Pennsylvania Ave., where the Willard Hotel sits. It has some amazing details so click OK it to see them.
This great old photo shows 1610 14th St. NW, which is currently Ghibellina in the middle, Rice on the left, and Pearl Dive on the right. So cool. Click on it to zoom in on the...
What do you see in this photo of Pennsylvania Avenue? It's an amazing scene from the early 1900s, where you can see the Willard Hotel prominently positioned, as well as the old Washington Post building and...
I had some free time this weekend when Ghost Baby was snoozing, so I went deep on this photo I found at the Library of Congress. Source: Library of Congress Above is a terrific photo of...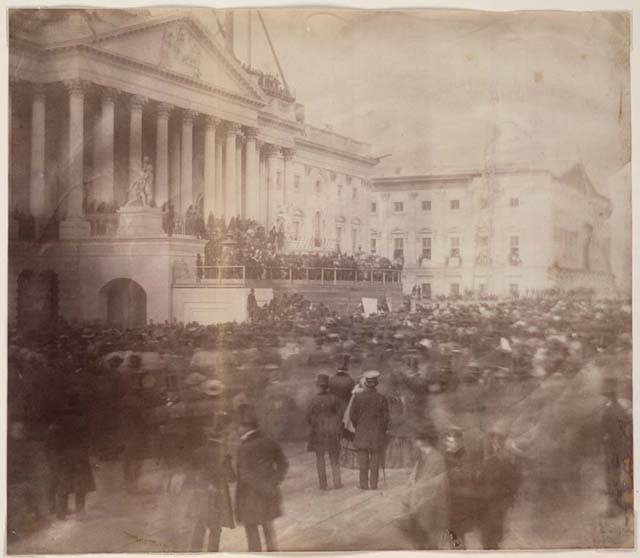 This is an extremely rare photograph of James Buchanan's Inauguration at the East Front of the Capitol Building on March 4th, 1857. It's a little blurry and not the highest resolution, but amazing nevertheless. The exposure...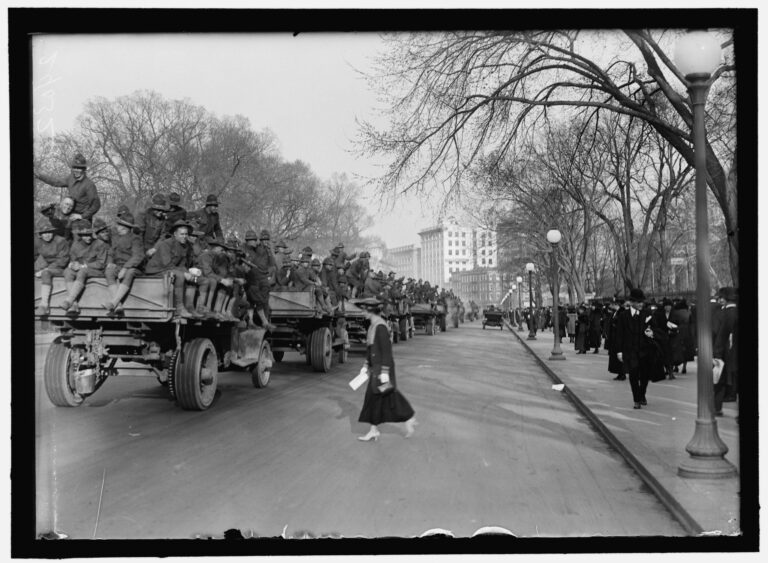 Here's our next photo for "Pictures Tell a Story." It's a great old shot from 1918 of World War I soldiers motoring through the city on trucks. Source: Library of Congress So, to start, let's look...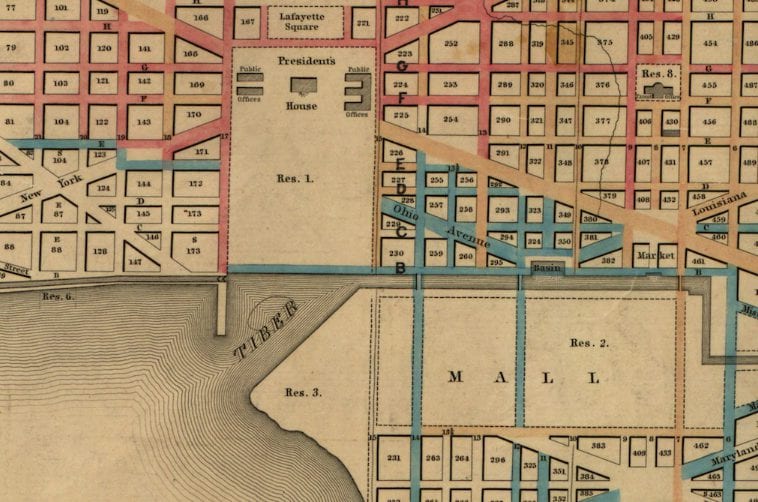 You think the roads are bad today, with all the potholes? I assure you, they were worse in the 1870s. Here's a really cool old map that we dug up at the Library of Congress, marking... We're loving spending time studying these old photos. Hopefully you're enjoying them too. This is a photo from 1904 showing Connecticut Avenue, and we're assuming this is somewhere between Dupont Circle and Farragut Square? Maybe some...
Here is a fantastic old photograph of Ford's Theatre that we've probably shared previously, but this time it's extremely high resolution. Thanks to GoDCer Konetidy for sharing this with us via email. Because this photo is...