This great old photo shows 1610 14th St. NW, which is currently Ghibellina in the middle, Rice on the left, and Pearl Dive on the right. So cool. Click on it to zoom in on the details.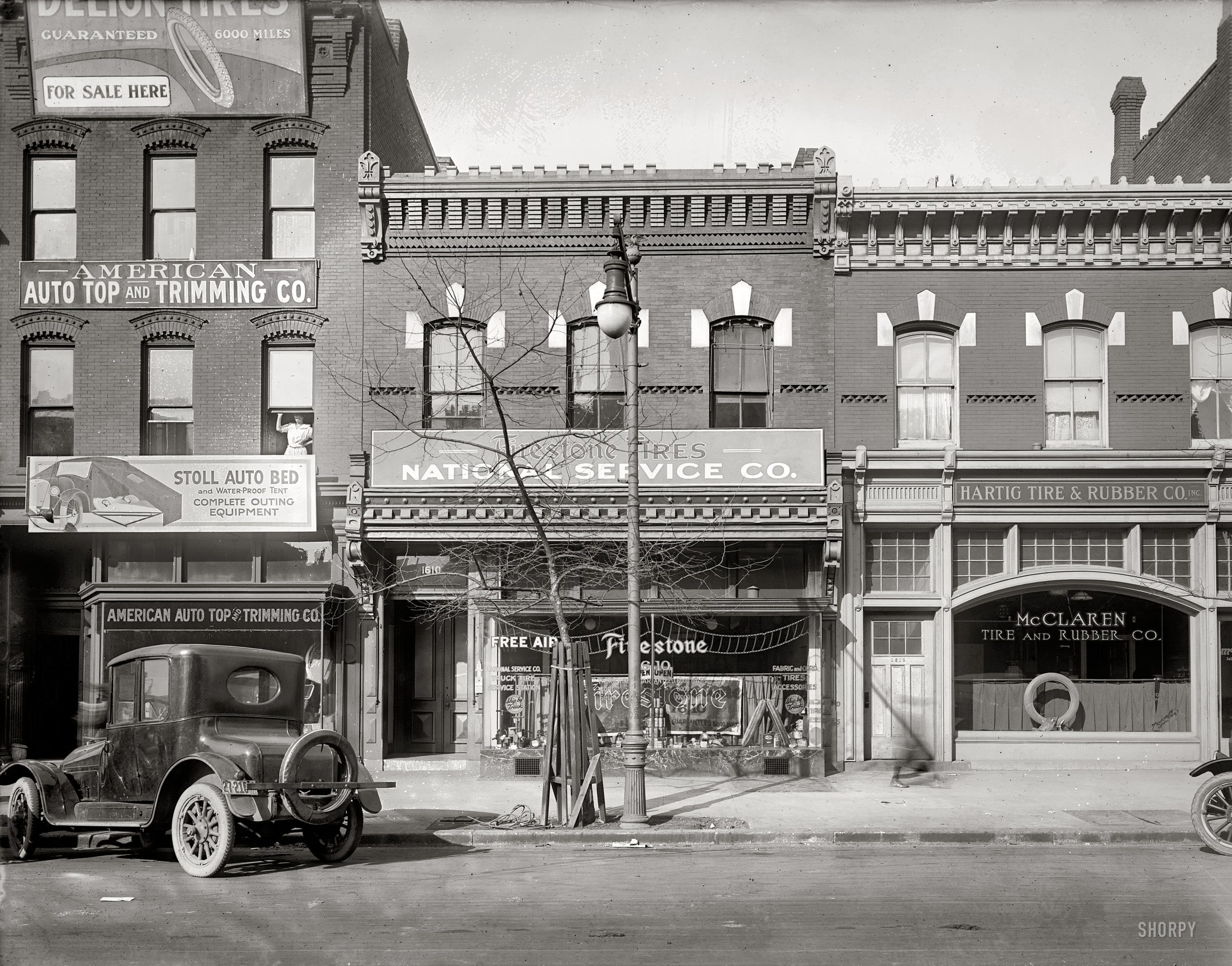 Source: Shorpy
This is the same view today.
Check out the lady in the window. Who is she? What is she doing? What's her story? I'm pretty sure the thought of her building becoming a Thai restaurant was not something on her mind.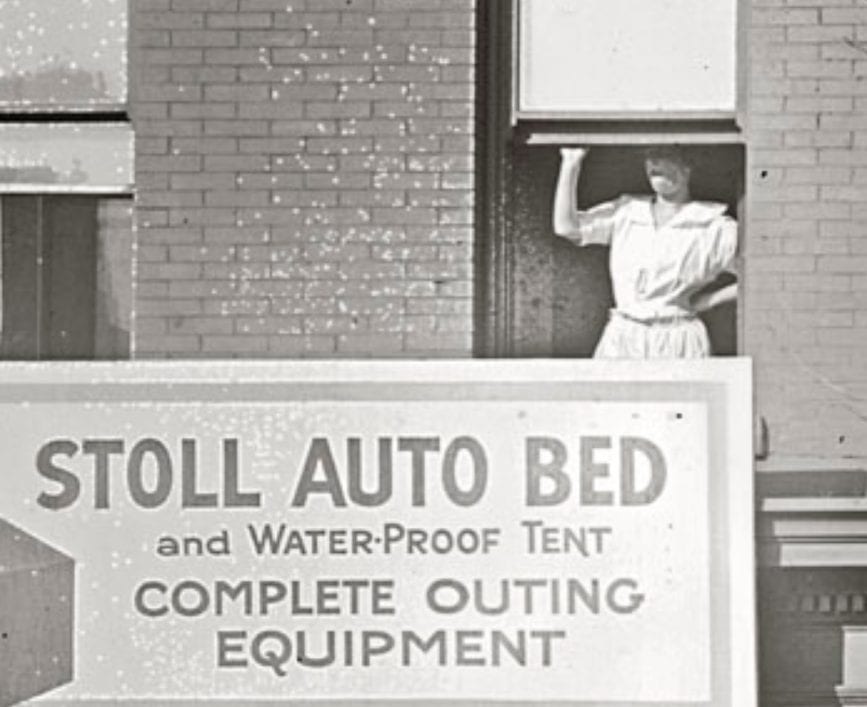 Does anyone have any idea what this hose is coming out of the ground? I'm guessing that this is the free air hose that is mentioned in the window of National Service Co.