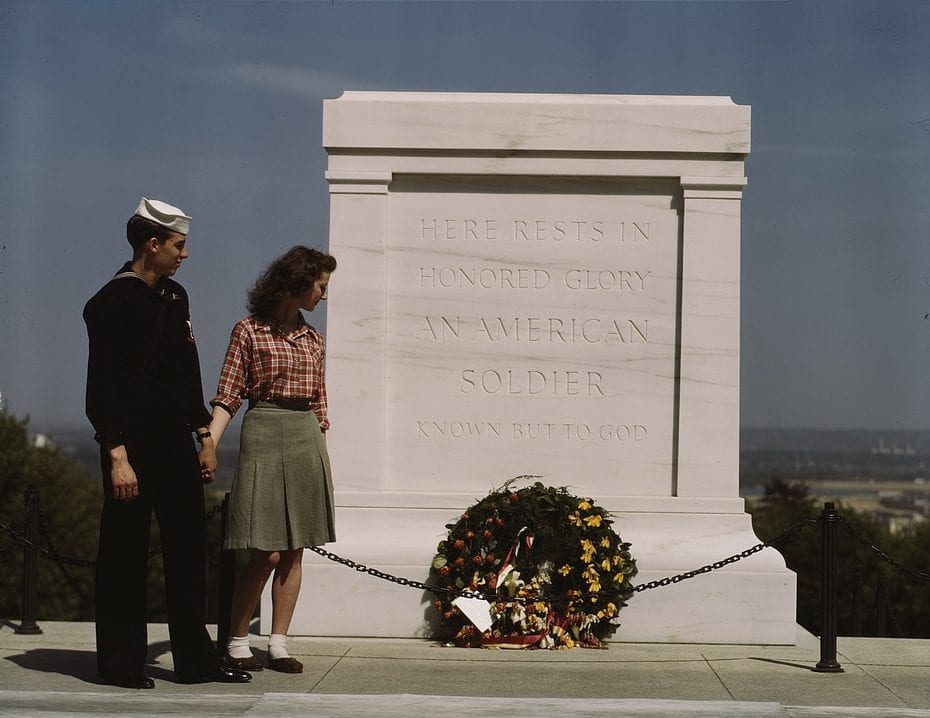 This is an amazing old color photo that I came across on the Library of Congress' website. It was taken by John Collier in May 1943. The unnamed sailor at left appears to be somewhere between 19 to 24 and is visiting Arlington National Cemetery with his girlfriend.
The photo is one of a large collection transferred to the Library of Congress from the Office of War Information in 1944. It's one of those powerful photos that you can stare at for a long time, and I wonder who these two are. What are their names? What happened to them during and after the way?
The best photos are below.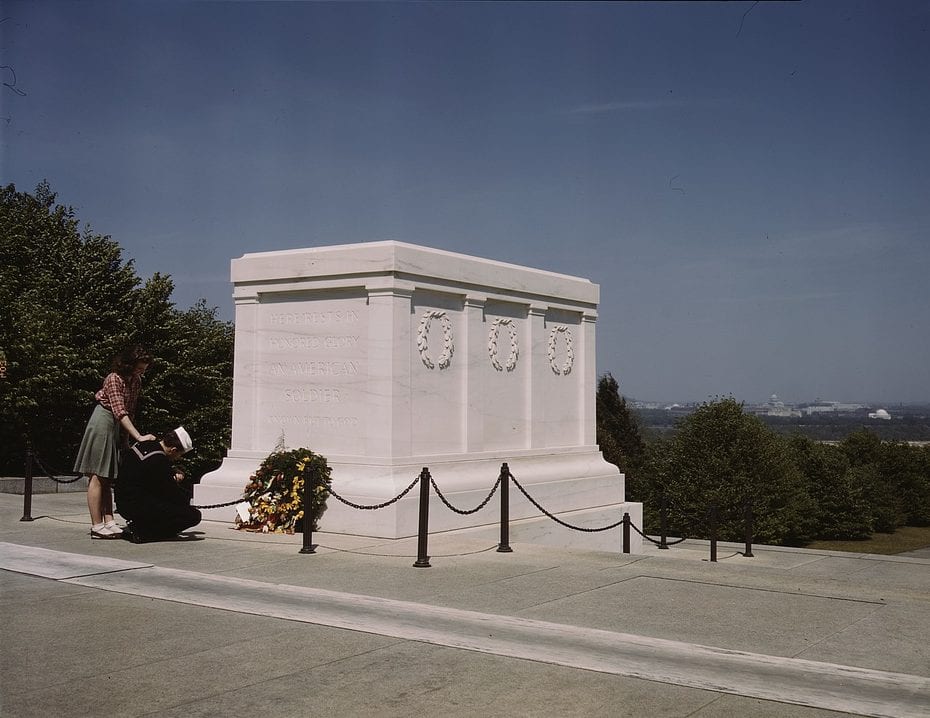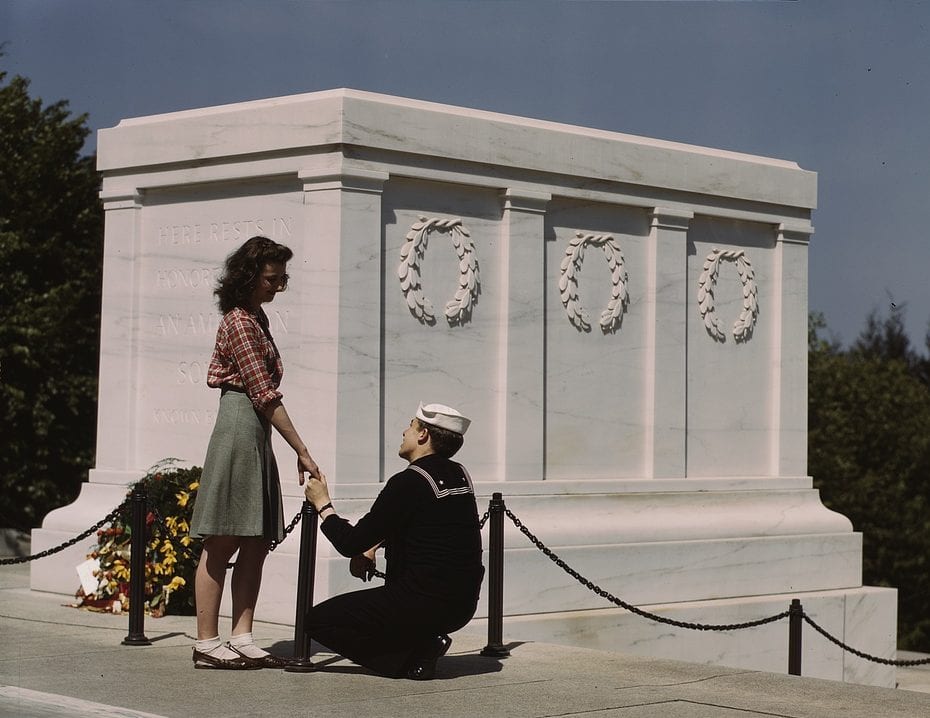 It looks like the sailor proposed to his girlfriend here, possibly before he went off to war in the Pacific.
Related articles