This is a great old photo from 1925, showing today's booming H St. in a much different light.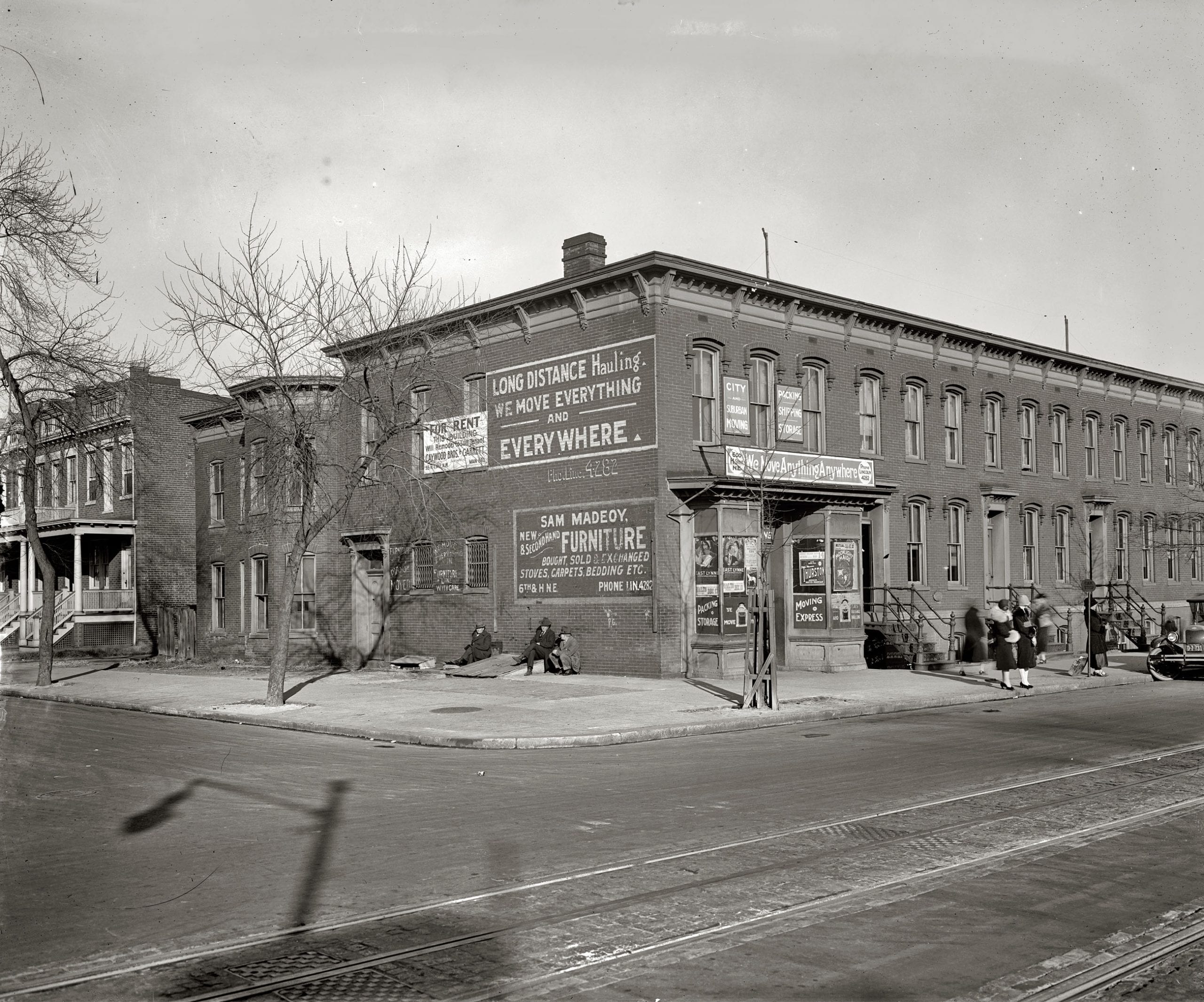 Source: Shorpy
Check out the Baist map of the intersection from 1921. 600 H St. is the building on the northeast corner of the intersection. The above photo is taken from the southwest corner and you are looking toward the northeast. The shadow falling in the same direction makes me assume that the sun is behind us and lower in the sky. Plus, the women appear to be wearing heavier coats, so this is probably taken in the late fall, or winter.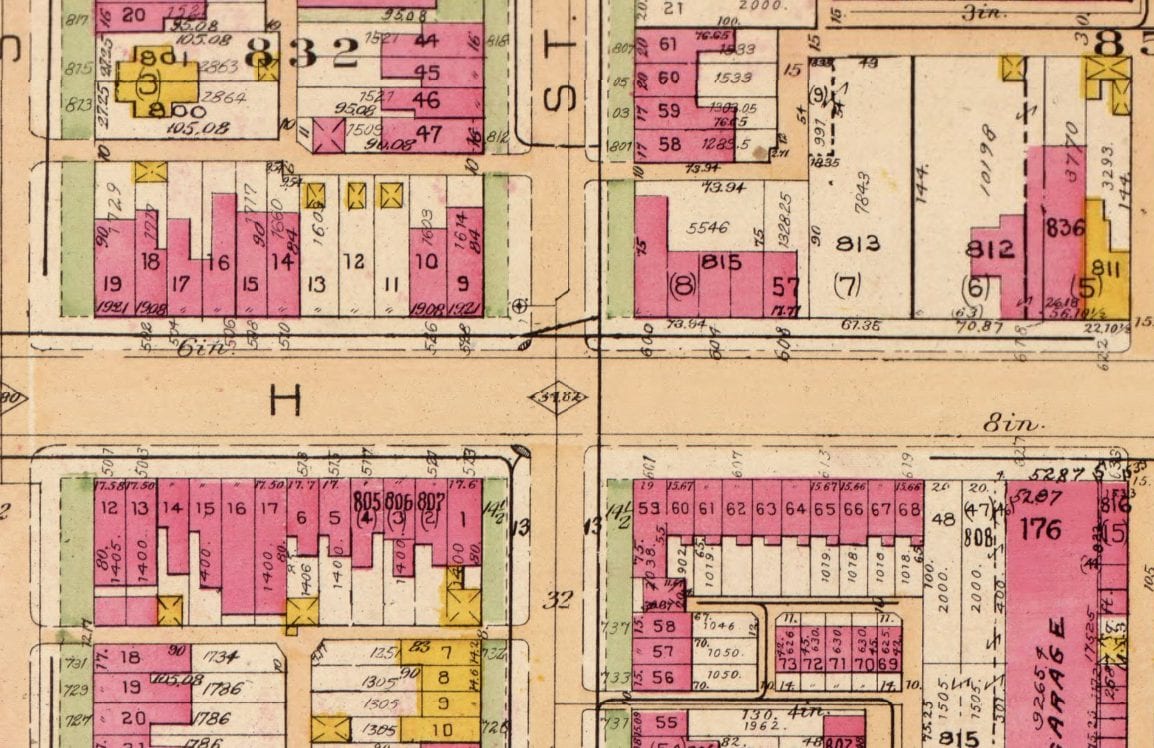 Here is the same block today on Google Street View.