Over 60 years ago, on January 5th, 1962, Jackie Kennedy was named the best dressed woman in the world for the second year in a row. I'm sure this is not shocking to you, given her status at the time.
As an aside, the article by Frederick M. Winship mentions that her sister (Princess Lee Radziwill of London) also made the list. The article is a who's who of global high society. Take a look at some of the names below.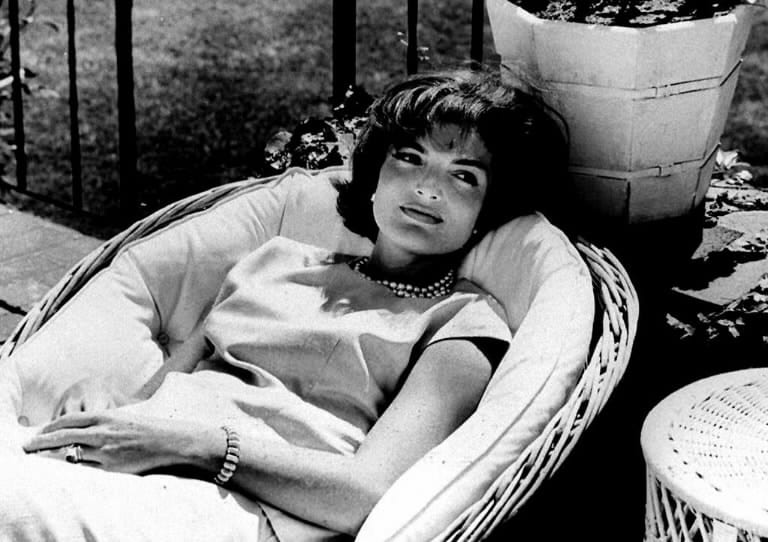 Running second to Mrs. Kennedy in the voting was Mrs. Loel Guinness, a grandmother every bit as glamorous as Marlene Dietrich. Mrs. Guinness, the former Gloria Rubio of Mexico City, is the wife of an international banker whose family brews the famous Irish Guinness Stout.

In addition to Princess Radziwill and Mrs. Wrightsman, wife of a Texas-Oklahoma oil tycoon, there were two other new names on the list — Mme. Hervé Alphand, wife of the French Ambassador to the United States, and Signora Uberto Agnelli of Turin, Italy, whose husband's family manufactures the Fiat automobile.

The others listed were holdovers from 1960 and included Queen Sirikit of Thailand, Princess Alexandra of Kent, Signora Gianni Agnelli (sister-in-law of Signora Uberto Agnelli), Vicomtesse Jacqueline de Ribes of Paris, socialite Mrs. John Barry Ryan III of New York, and Mrs. David K. E. Bruce, wife of the U.S. Ambassador to Britain.
Go ahead and Google image search some of these women. See what you think.
And below are some great old photos of Jackie Kennedy.