What was Washington, D.C. like in the 1960s? Take a look at our great posts with stories, people, photos, and history about the District from the sixties.
Here is an interesting map we found on the D.C. public library's website. It's a map of the National Capital Housing Authority's public housing in the District back in 1963. Source: Dig DC If you haven't...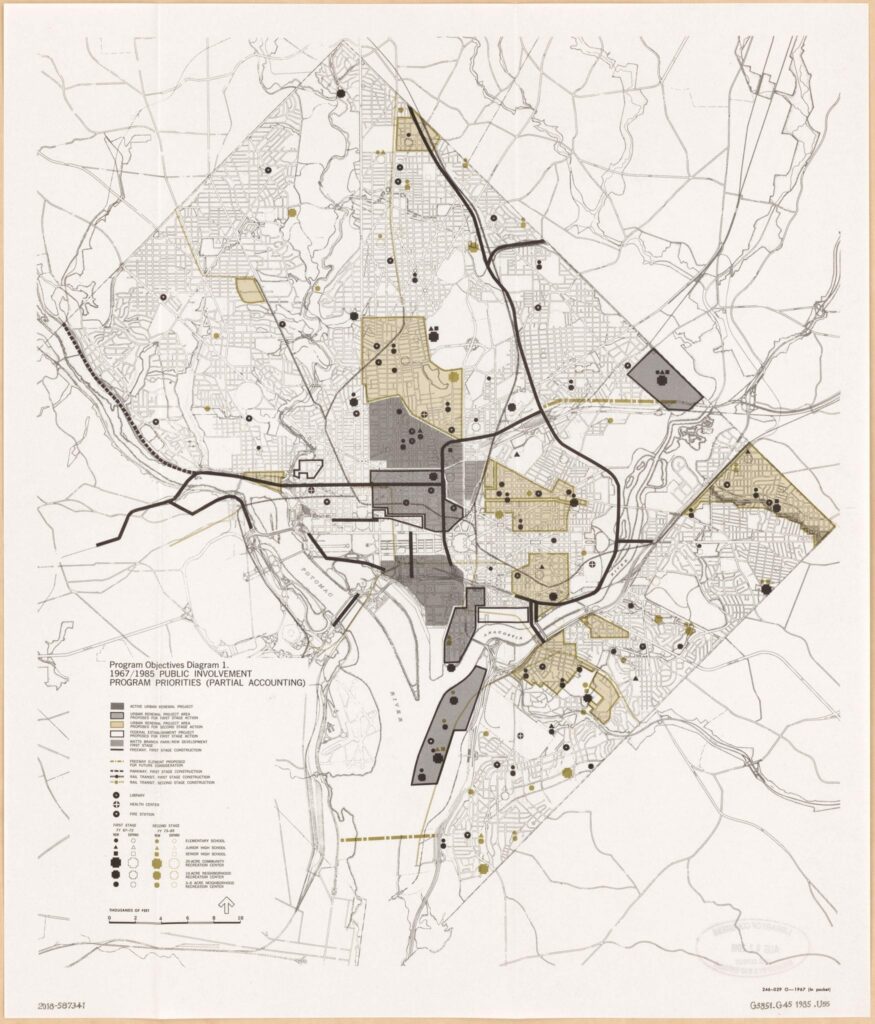 Why doesn't 395 cut through Washington, DC? This is the history of highways in DC.
This photo was taken on March 31st, 1963. It shows the whole Kennedy clan happily spending some time together at Camp David. Caroline is on top of the horse, while little John holds his mother's hand....
Before the days of Booz Allen, Lockheed Martin, and Boeing, the term 'Beltway Bandit' was applied to the nefarious behavior of a common area criminal — a true bandit if you will. Application of the term...
Here's an interesting proposal for the Southside Freeway in Arlington, which never came to be. This graphic is from The Washington Post printed on October 7th, 1960. That date, by the way, is when the famous Kennedy/Nixon...
How cool is this find? We dug up this great old menu for the Willard Hotel's room service at Discover DC History. Click on them for more details. This appears to be from the 1960s? Maybe...
This old photo is over 50 years old, showing what Rosslyn looked like from Georgetown in 1964. Source: Library of Congress
This photo of the Capitol Building from the 1960s is something you'll never see again. The Capitol Dome under construction and a lot of cars parked out in front of it. Source: snipview.com
This photo is an aerial view of the Navy Yard just a couple of months before President Kennedy was assassinated. Source: National Museum of the U.S. Navy Here's another one from the 1970s. Source: National Museum...
Thanks to a tip from GoDCer John, we did some digging into the story of a soldier who disappeared from Ft. Myer in 1967. A few Google searches later and we came across the story of...