What a cool old photo of Union Station (here's another amazing photo). This was taken by Thomas O'Halloran on August 14, 1963.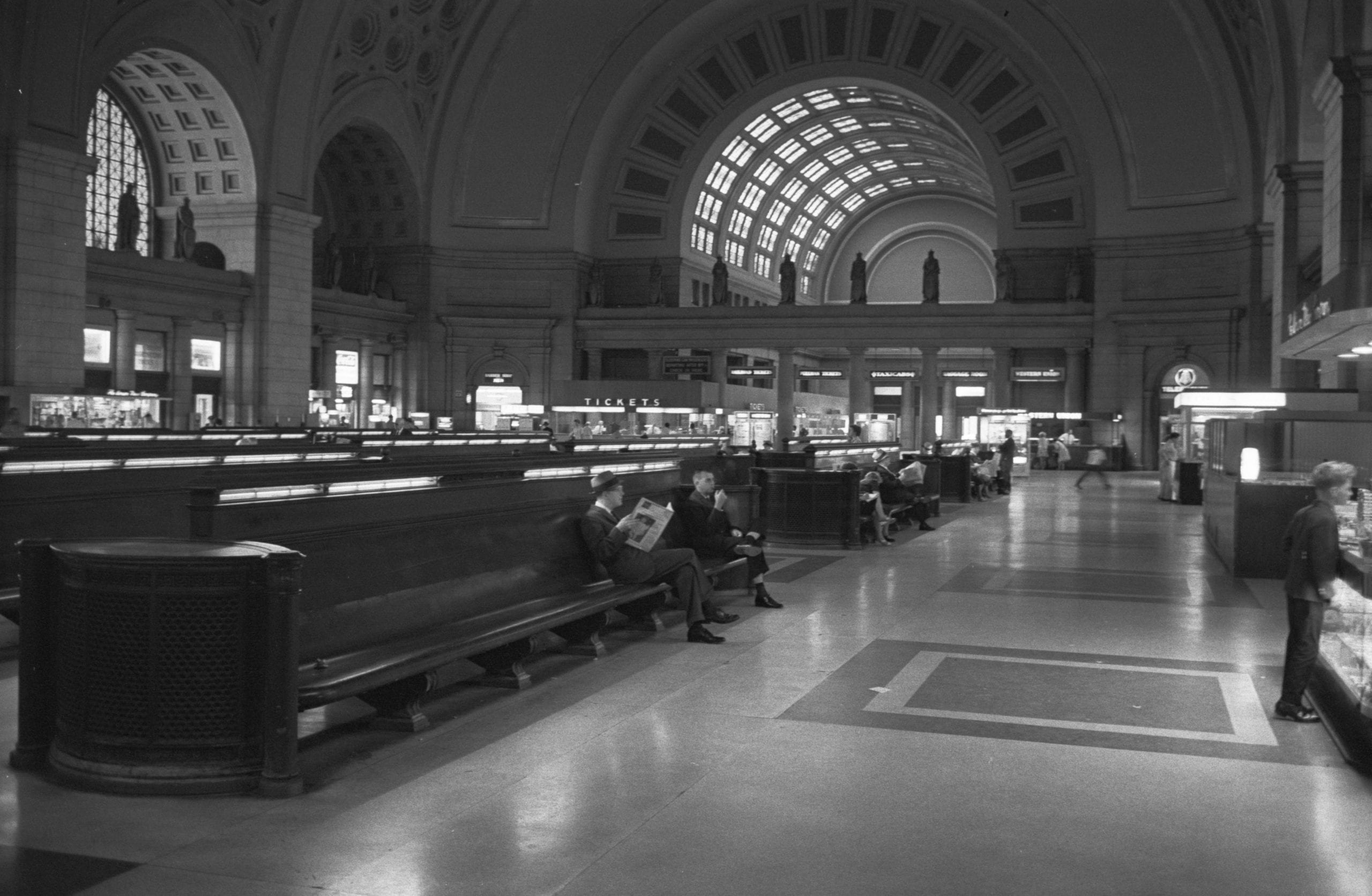 For some historical context, on August 8th, the Great Train Robbery took place in England and on August 18th, James Meredith became the first African-American to graduate from the University of Mississippi. Oh, and there was a really big march on at the Lincoln Memorial later that month. We wrote a few posts about it that you should check out.
Here are a few more photos taken by different photographers that same day. These are great.