Today Arlington boasts upscale neighborhoods and easy access to DC. But in the 1960s, violent clashes between outlaw biker gangs rocked the area. This is the story of the violent motorcycle club clashes that summer of 1966.
Bikers Wielded Guns, Knives in Arlington Rumble
In June 1966, two rival clubs – the Pagans and Avengers – erupted into a brazen daytime gang rumble at the Lee Harrison Shopping Center parking lot. A Washington Post article on June 16th reported nearly 50 bikers brandished "tire irons, wooden clubs, switchblade knives and guns" in the fight. Eleven gang members stood convicted of public fighting, although more serious gunfire charges got dismissed for lack of evidence.in the June 16th Post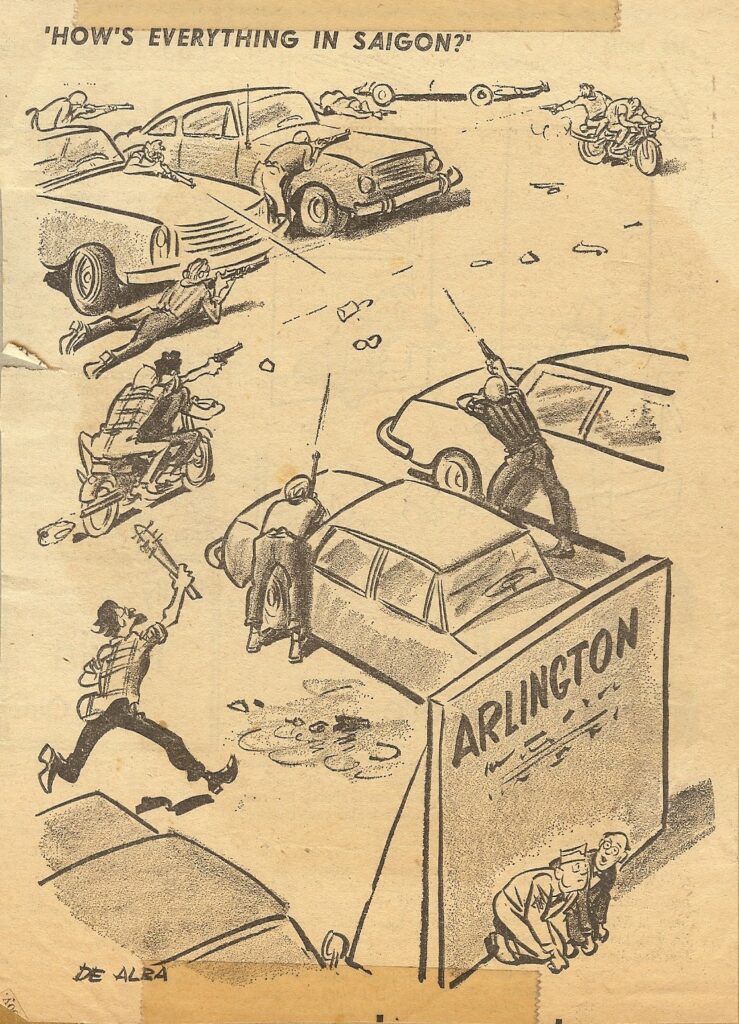 The Avengers and Pagans readied for violence. Pagan member John (Blondie) Lawson told Washington Post reporters "We just want to take the whole world apart. Just to have something to do." After the main clash, police arrested Pagans members trying to illegally purchase pistols and rifles from a Virginia gun shop, stated the Washington Post on June 18th.
Wild Parties and Machismo in Suburban Virginia
The motorcycle clubs did more than just rumble and clash. They frequently partied into the night at their clubhouses. The Pagans hosted wild parties overflowing with girls and booze at their Arlington clubhouse. Neighbors endured the constant roar of noise and drunk women swimming naked in the pool.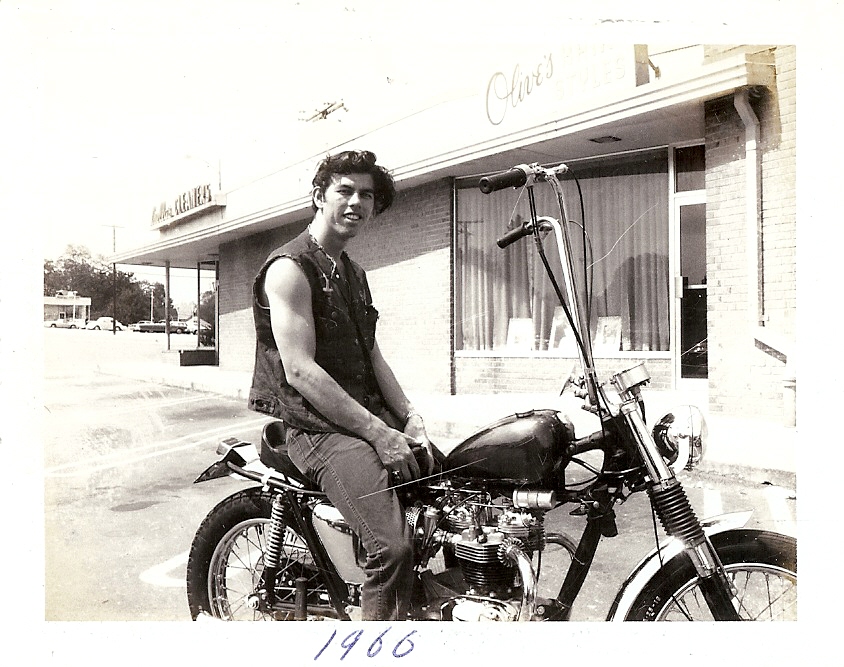 Both gangs craved danger and brotherhood. The Washington Post depicted them as "yearning for macho outlets and a family identity." Being part of an outlaw biker gang gave these men the thrills missing from their regular lives.
Many members held steady jobs in the community. But their suburban Virginia existences lacked the peril and loyalty they desired. By night, they chose a life on the edge of the law over societal conformity.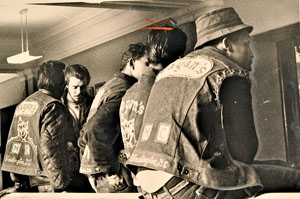 The Pagans initiated new members through violent rituals. They modeled themselves after the notorious Hell's Angels gang. Their embroidered jackets prominently displayed the club's defiant philosophy. Riding with fellow club brothers satisfied their needs for excitement and allegiance.
The Avengers emerged in response to attacks from the Pagans. After fists flew over disputes, the Pagans blamed Avengers founder Wayne Hager for a member's death. They firebombed his house and threatened his murder. Hager and his friends banded together under the Avengers name and insignia for protection.
Tensions between the Pagans and Avengers exploded into the headline-grabbing shootout in June 1966. But for years prior, the clubs brewed trouble across Arlington's neighborhoods. Local youth feuds got caught up in the growing rivalry between bike gangs claiming territory.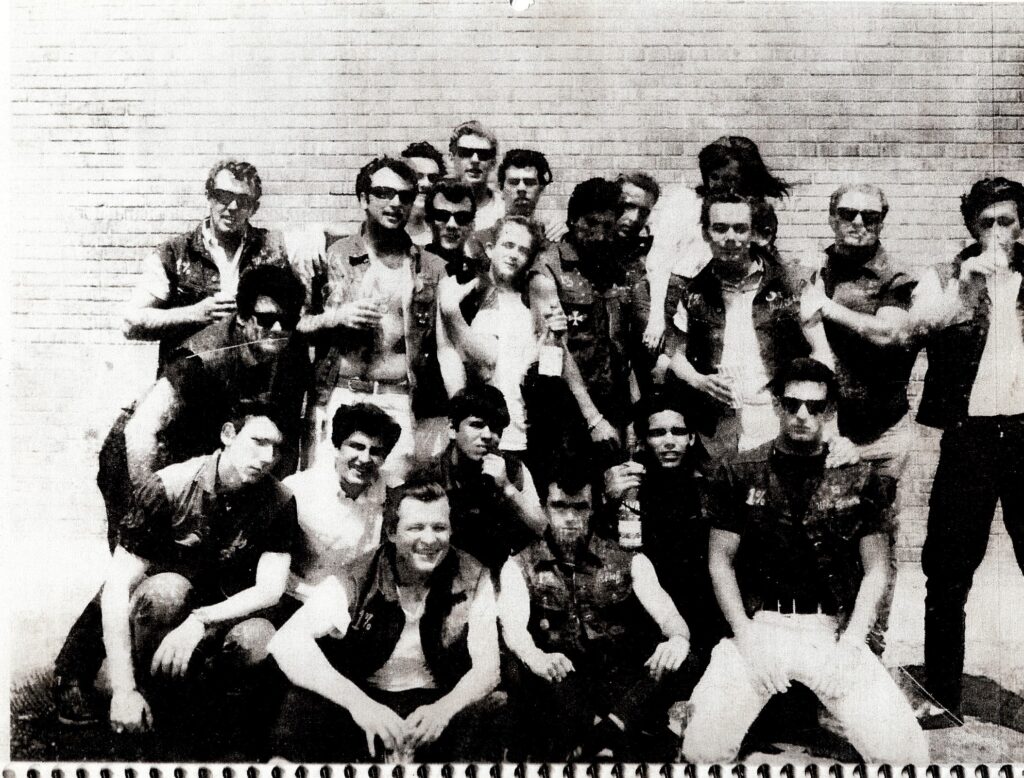 Arlington Police Allowed Violence to Escalate
Accusations flew against the Arlington police for enabling violence between the motorcycle clubs to spiral out of control. A Washington Post editorial on June 25th, alleged that law enforcement intentionally delayed intervening. They apparently allowed tensions to "come to a head" before sweeping in for mass arrests.
According to the Post on June 16th, officers got tipped off about the impending parking lot brawl but did not stop it. Police allegedly stood back on purpose, waiting for an outbreak of serious crimes to apprehend the gangs. However, some officials defended the lack of early action by claiming insufficient evidence to preemptively intervene.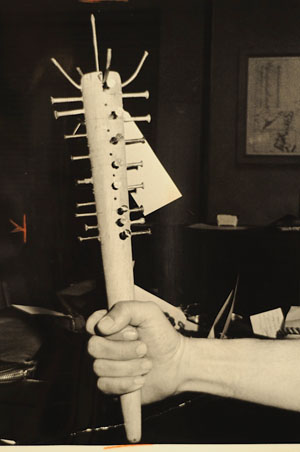 Nonetheless, witnesses asserted that Arlington police shied away from getting involved with the motorcycle gangs beforehand. Their reluctance to engage let the clashes between Avengers and Pagans worsen over time. Eventually this escalation granted police the means to invoke rarely used anti-riot laws, as reported on June 18th.
Mounting community pressure forced officials to act to defuse the unrest. The Post stated on June 22nd, that authorities met with gang leaders and urged them to disarm and make peace. But attempts to broker a ceasefire failed to stem rising biker crime and violence in the suburbs.
In the aftermath of the headline-grabbing rumble, Arlington needed to answer for how they allowed lawless motorcycle clubs to endanger residents. The outbreak of daytime violence in a local shopping center demonstrated that preventing the situation from deteriorating further required more proactive measures against the outlaw bikers.
Biker Gangs Embrace Safety?
However, later in 1966 the Pagans motorcycle club surprisingly advocated for wearing safety helmets. Nicknamed "billiard balls" for their shaved heads, over 100 gang members rode into DC to attend public hearings. There they voiced support for helmet laws, as reported on October 14th.
The Pagans hoped mandatory helmet use would discourage new riders from joining rival clubs like the Avengers. Despite the Pagans' past crimes, one official praised them for promoting safety. As quoted in the Post, "They're living up to being responsible citizens in the community."
This unexpected endorsement of safety regulations highlights the complexities of outlaw biker gangs. Though they sought danger and thrills, they could still care about protecting motorcyclists on the roads. However, their true motive may have been restricting their rivals more than championing public welfare.