We love the D.C. Library, and so should you. Going to the library might be something people do less and less, but they have an incredible amount of valuable information available for free online. Please do check them out and support them when you get a chance. This is how we preserve our history for children, grandchildren, and generations.
Half of the people who run for elected office — actually more than that — lose. Below is a good sample of some good public servants who ran, but didn't make it.
Now, check out what gems we came across in their archives. Awesome old campaign photos for D.C. Council.
Marie Drissel – 1993
Marie Drissel ran for Chair of the D.C. Council in 1993. She didn't win, but remains a resident and is still plugged into city politics, albeit as an outsider and is a community activist. Most importantly, the fifth-generation Washingtonian is a huge Nationals fan.
Arrington Dixon – 1979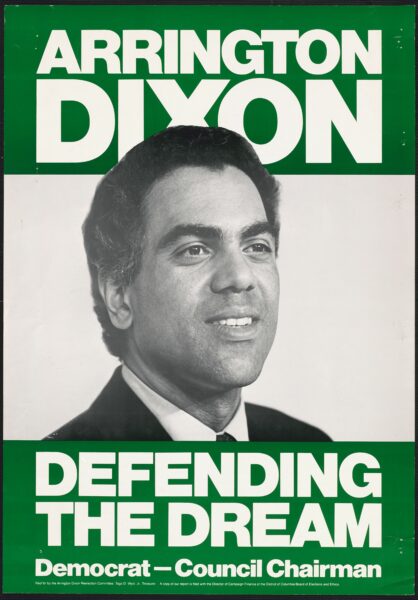 Here's the winner of the bunch. This is the 1978 campaign poster for Arrington Dixon's successful Council Chairmanship run. Dixon was the city's first Ward 4 home rule council member. The Howard University graduate was married to former mayor Sharon Pratt Kelly from 1967 to 1982. He was defeated in his re-election bid in 1982, losing in the primary to David A. Clarke.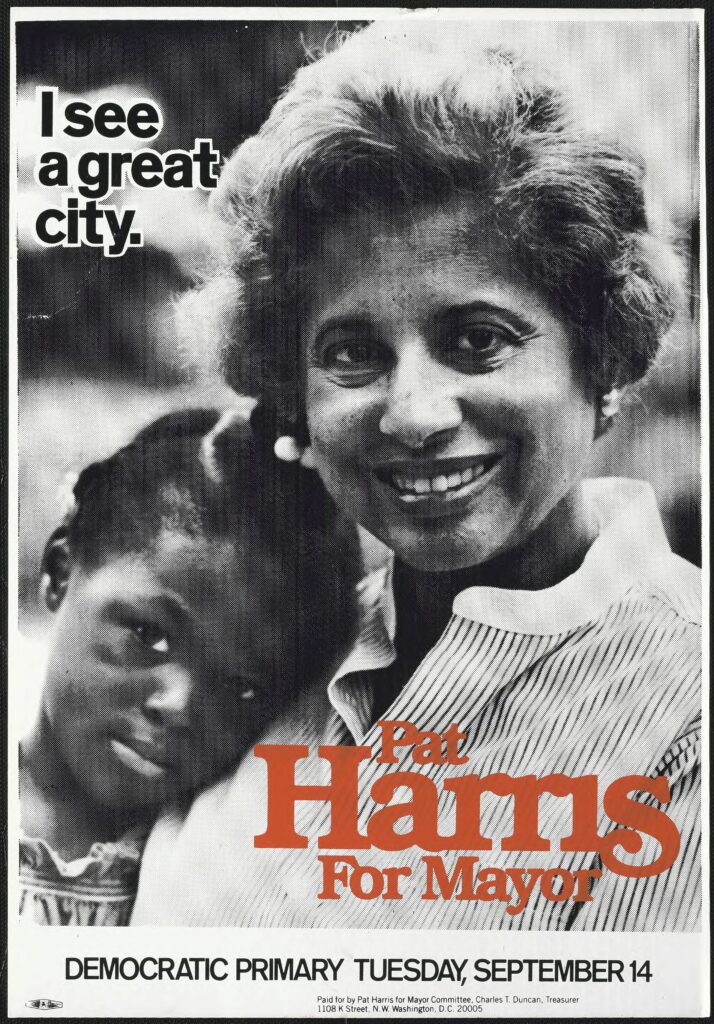 Pat Harris ran for mayor in 1982 and lost to incumbent Marion Barry. She has an interesting role in American history in that she was the Secretary of Health and Human Services under President Carter and the first African-American woman in the United States Cabinet. In addition, she was Ambassador to Luxembourg under President Johnson, also the first African-American woman to serve as an ambassador. Sadly, she died quite young at the age of 60 in 1985.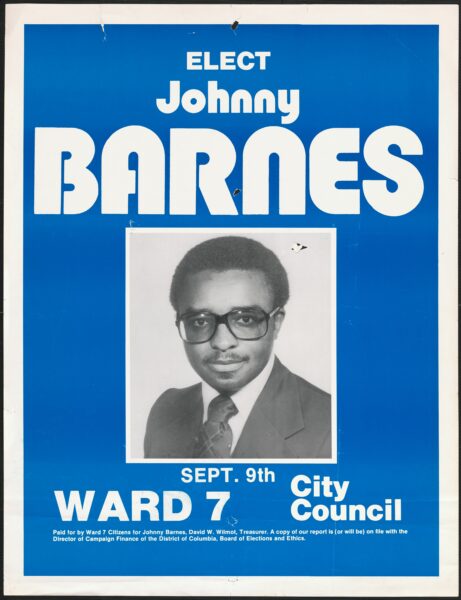 Johnny Barnes ran for a seat on the D.C. Council from Ward 7 in 1980 and lost in the Democratic primary to H.R. Crawford. Crawford would go on to serve the ward from 1981 until 1993 when Kevin Chavous would take over his seat by beating Crawford in the 1992 primary.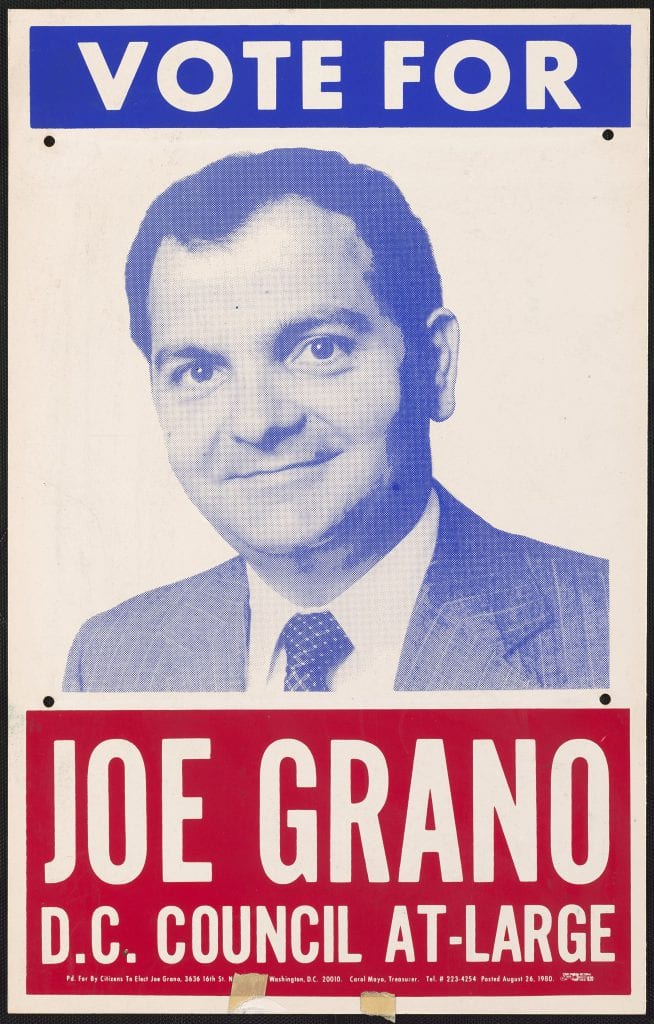 Joe Grano was a D.C. advocate through and through. He first landed on the activist scene by pushing to save Rhodes Tavern in the late 1970s. Sadly, he was unsuccessful in his bid to preserve the 1799 establishment. It's really awful to see historic sites disappear like that, and Joe's own quote was "sometimes the good guys don't win." True statement. In 1999, he successfully pushed to at least hang a commemorative sign at the site to ensure future generations would know what once stood on the site. Grano died on November 24th, 2013 at the age of 68.
Josephine Butler ran for D.C. Council twice unsuccessfully in the 1970s. She had no children, but she played a prominent role in the integration of the Adams and Morgan schools, from which the current Adams Morgan neighborhood takes its name. She was a member of the D.C. Statehood Party.
Ruth Dixon ran for council from Ward 3 twice and was on the losing end both times. She was on the Advisory Neighborhood Commission for North Cleveland Park and Forest Hills.