Have you driven up Rock Creek Parkway (when did it become one-way?) from the Watergate (check out this amazing aerial photo) and wondered what those bizarre stone structures were on the right as you pass Whitehurst Freeway? We also wondered, so we did a little digging and came up with the answer … and some old photos.
Below is the structure to which we are referring. Recognize it?
The structure is the remains of the Godey Lime Kilns, also known as the Washington Lime Kilns. They were built in 1864, during the Civil War, by William H. Godey to make lime and plaster for the city of Washington. Godey was initially in partnership with John A. Rheim but then operated by himself until his death in 1873. The family maintained the kilns until 1897 when the business was taken over by John Dodson. The business closed in 1908 and the site was thankfully added to the National Register of Historic Places in 1973.
Initially there were four kilns, but two were removed to make way for highway ramps leading to Whitehurst Freeway. The ground was raised five feet during this process, covering the fire doors for the two remaining ovens.
Below is an image of all four kilns taken in 1938.
Source: Library of Congress
Below is a fascinating image of the site from across the canal, taken in 1907.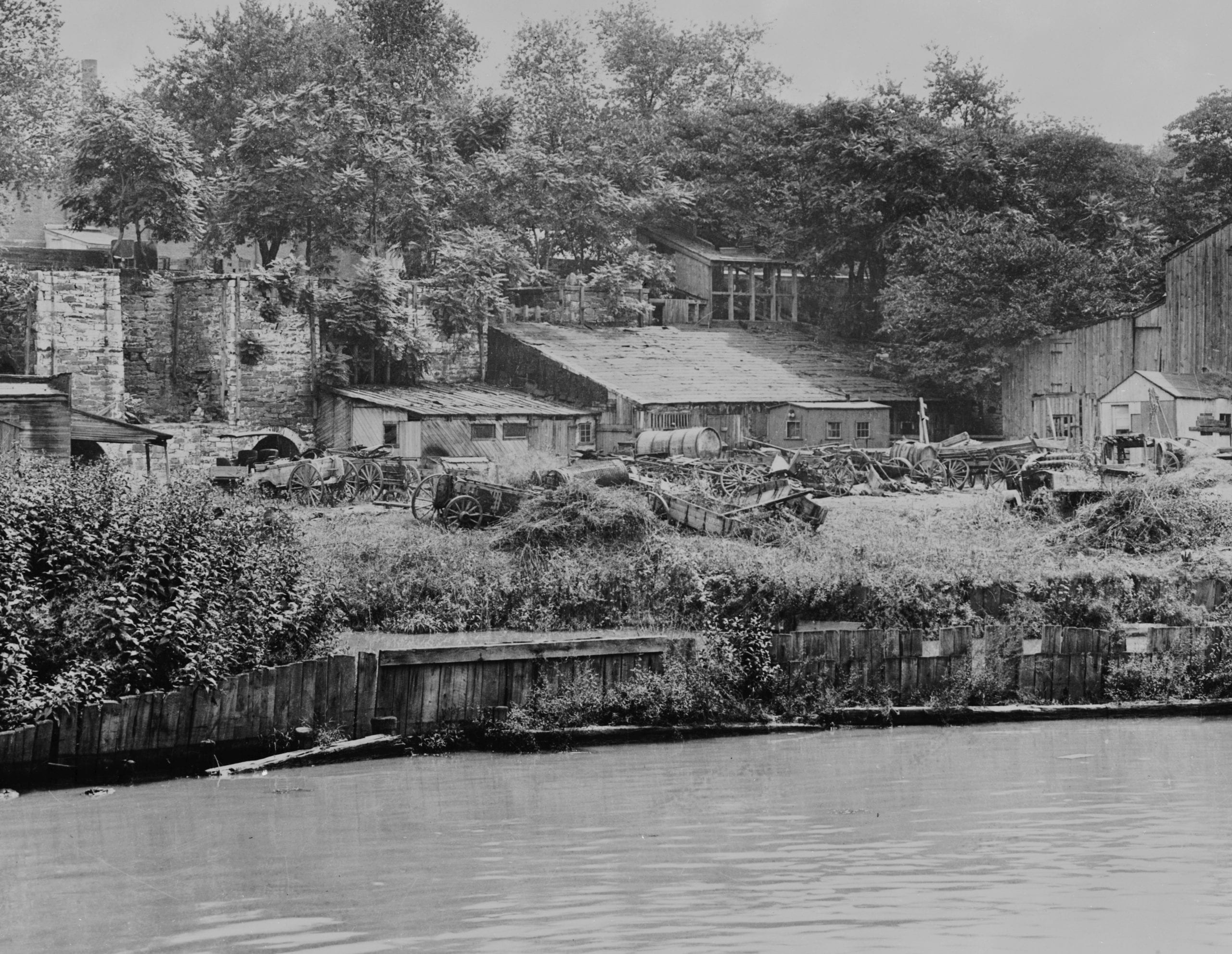 Source: Library of Congress
Here's one from 1965 showing the ruins of the Godey Lime Kilns.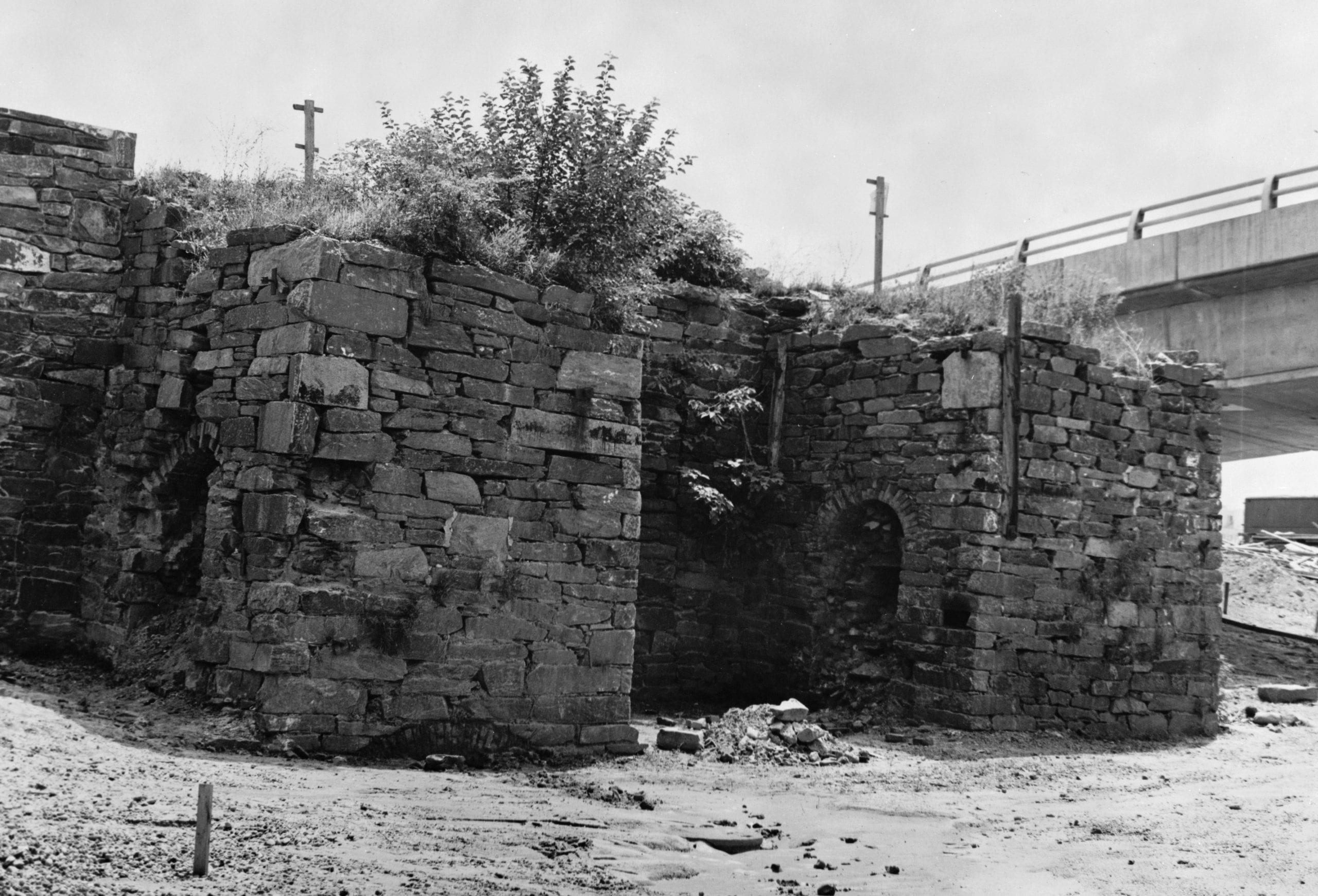 Source: Library of Congress
Here's another cool image from the Library of Congress.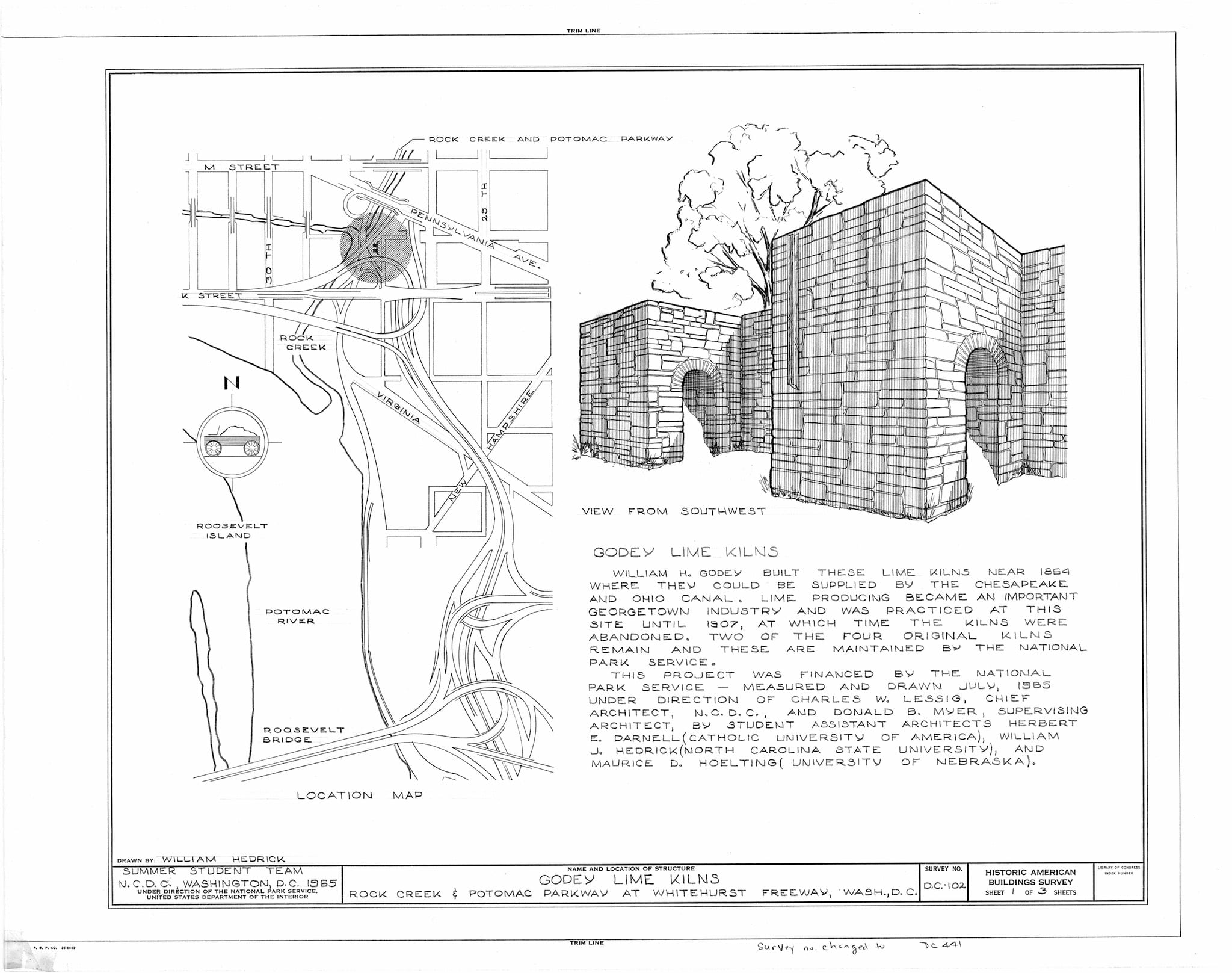 Source: Library of Congress