During the administration of President Benjamin Harrison, there was a push to renovate the Executive Mansion, bringing it up to the elegant standards of European castles. This was to reflect the growing importance of America and would be an ostentatious display of wealth. It's fascinating to think what it would look like today if it had been completed in 1892 — it was to be dedicated at the 100th anniversary of the cornerstone laying for the White House.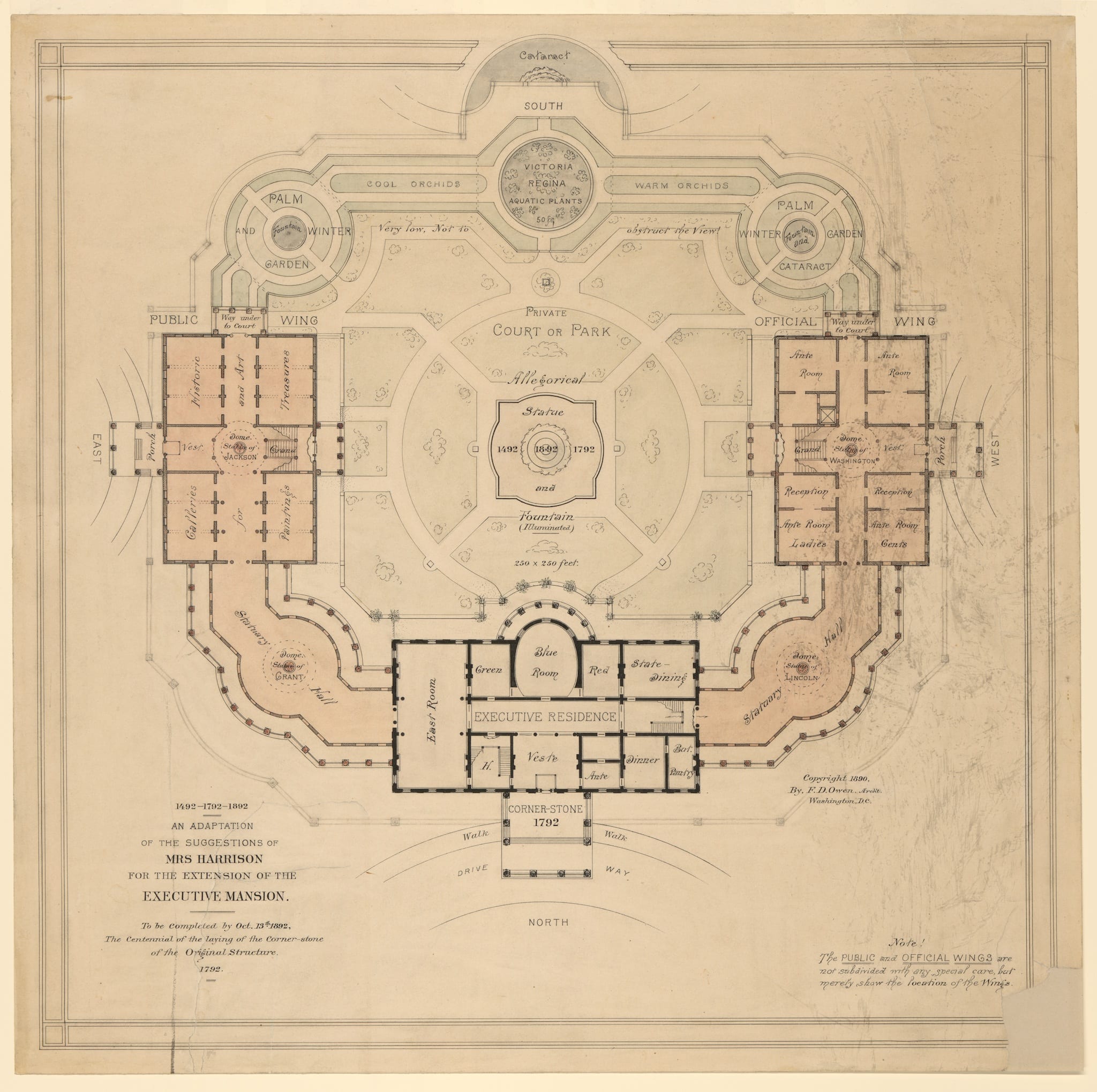 Source: Library of Congress
You'll notice in the plans that there are tribute statues to Andrew Jackson, Ulysses S. Grant, Abraham Lincoln, and George Washington to be placed on top of domes. The eastern wing was to be available for displaying art of historical significance to the public, and the western wing was to be used for official business and formal occasions.
Below is a model of what it would have looked like, looking at it from the north.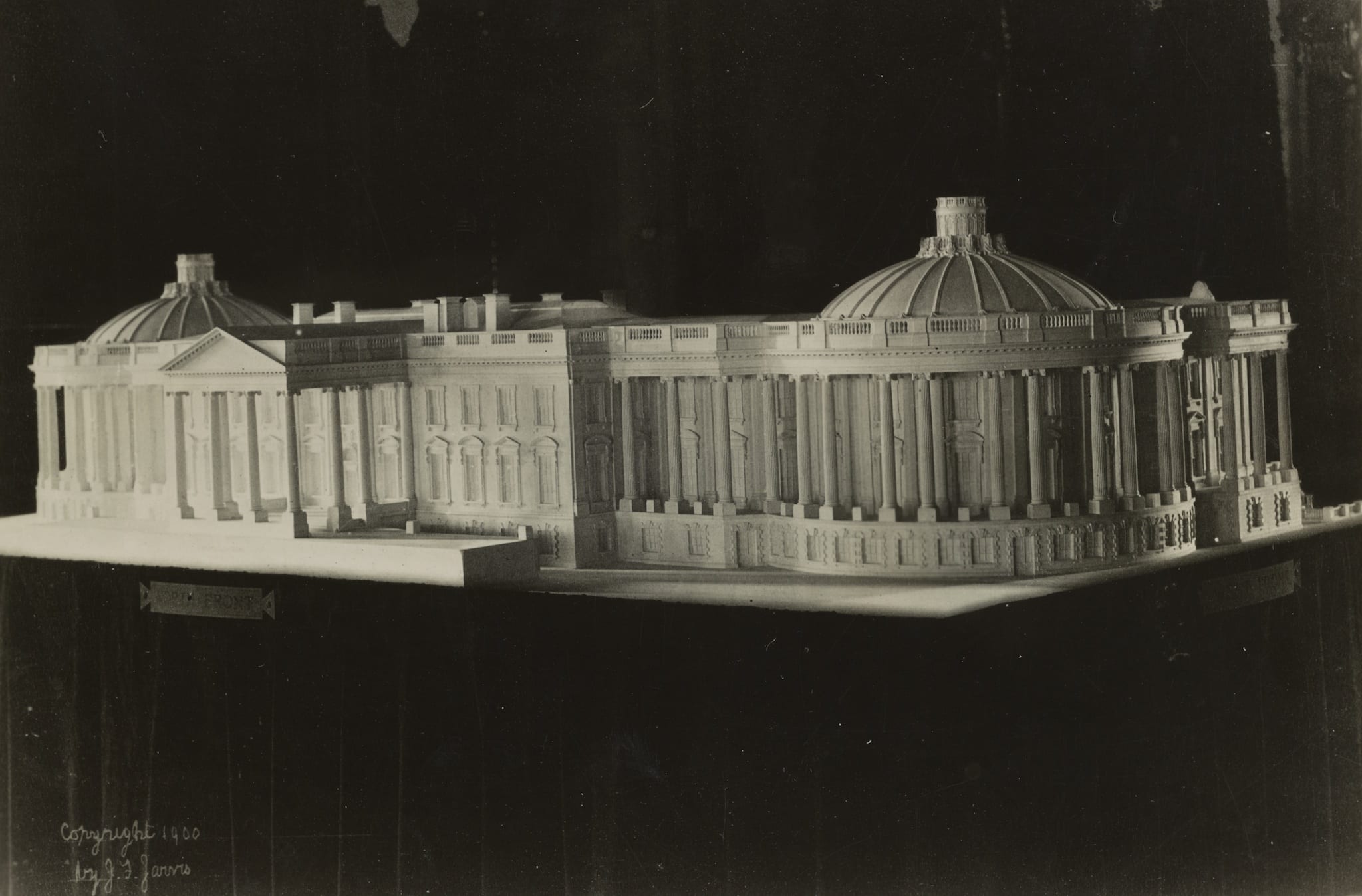 Source: Library of Congress